1.
This is Derek Drouin. A Canadian. An Athlete. A high jumper for Team Canada.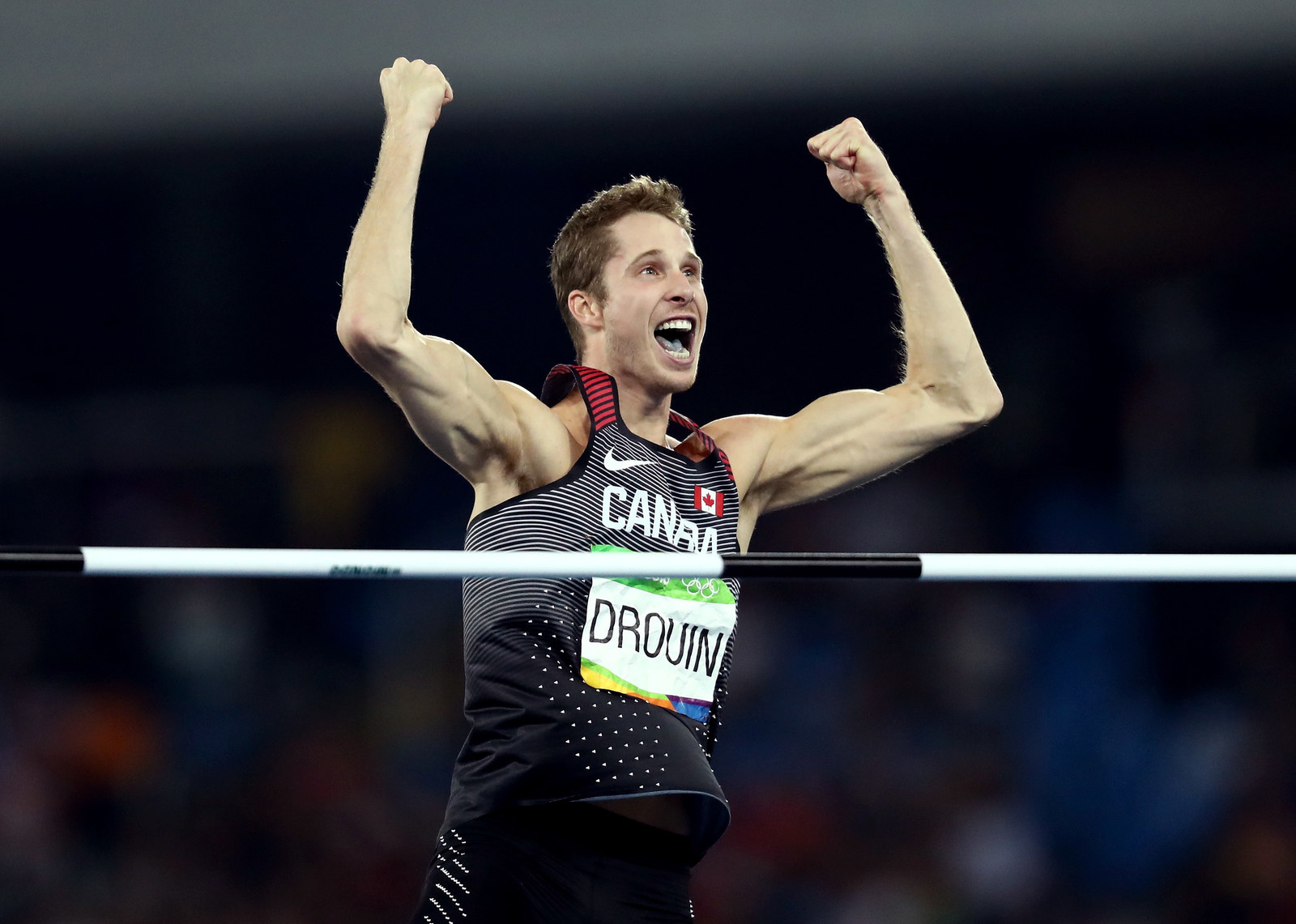 2.
And — oh yeah — now an Olympic gold medallist. 🇨🇦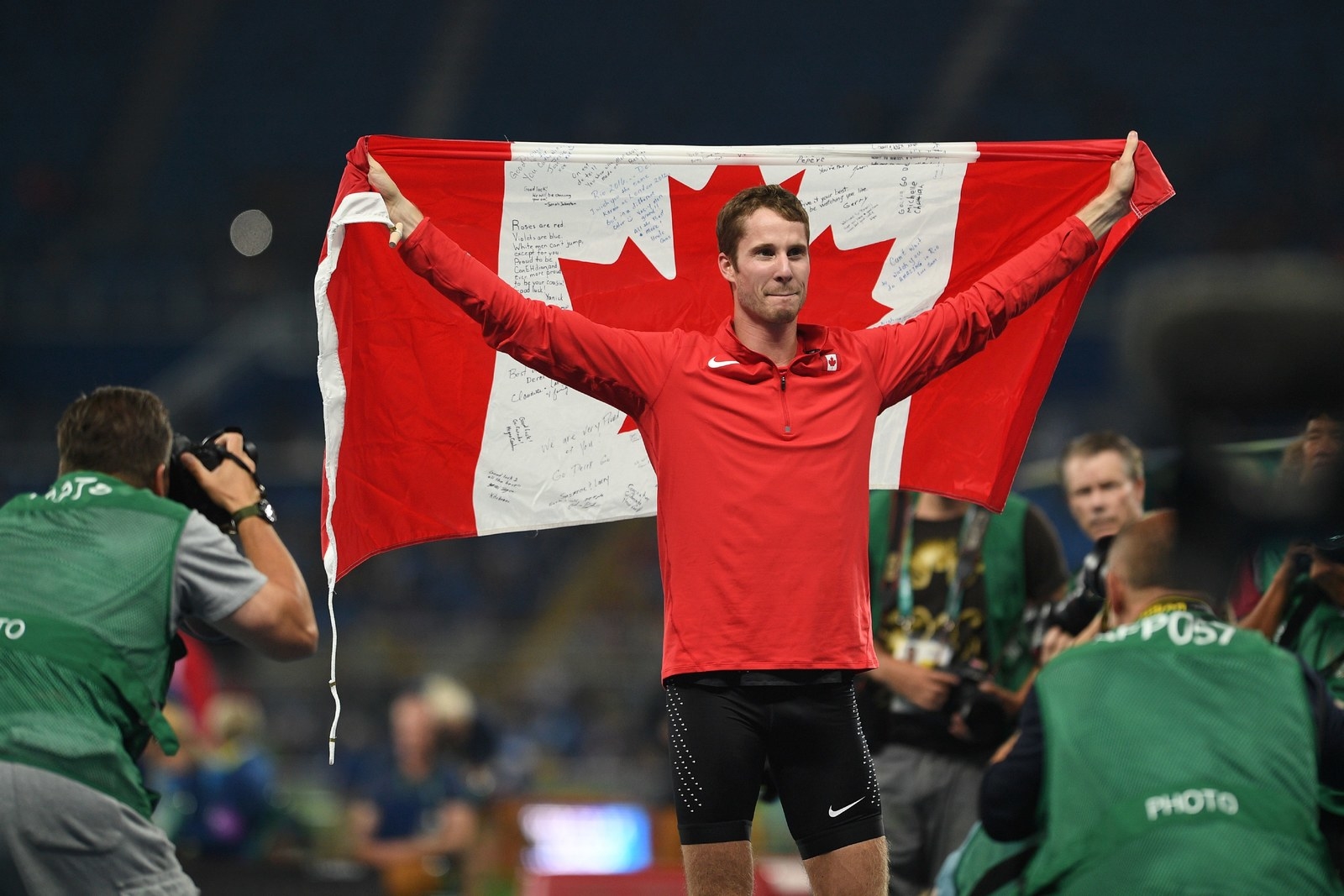 3.
But there's something else notable about Drouin.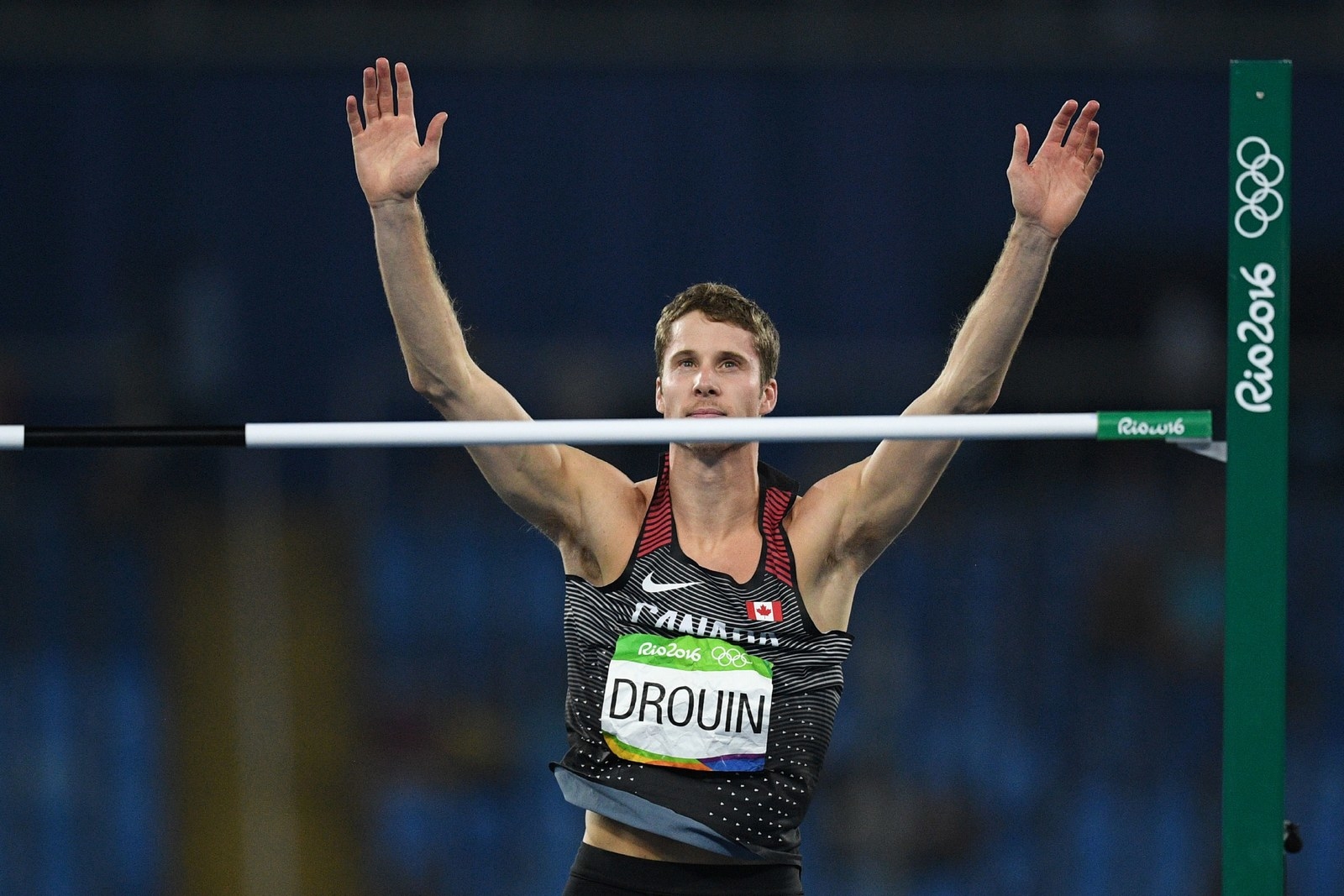 4.
Do you see it?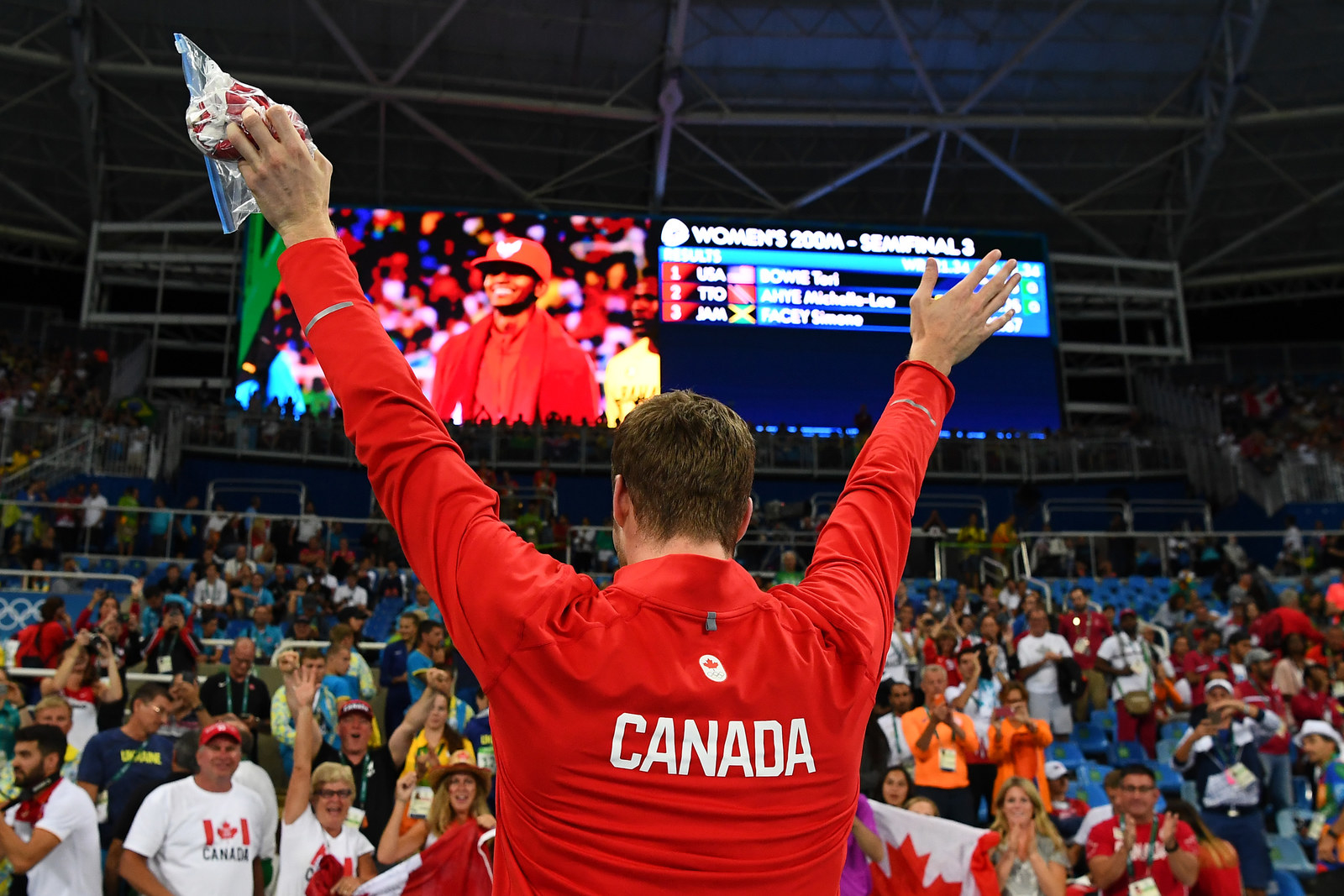 5.
DUDE NEVER PUTS HIS ARMS DOWN.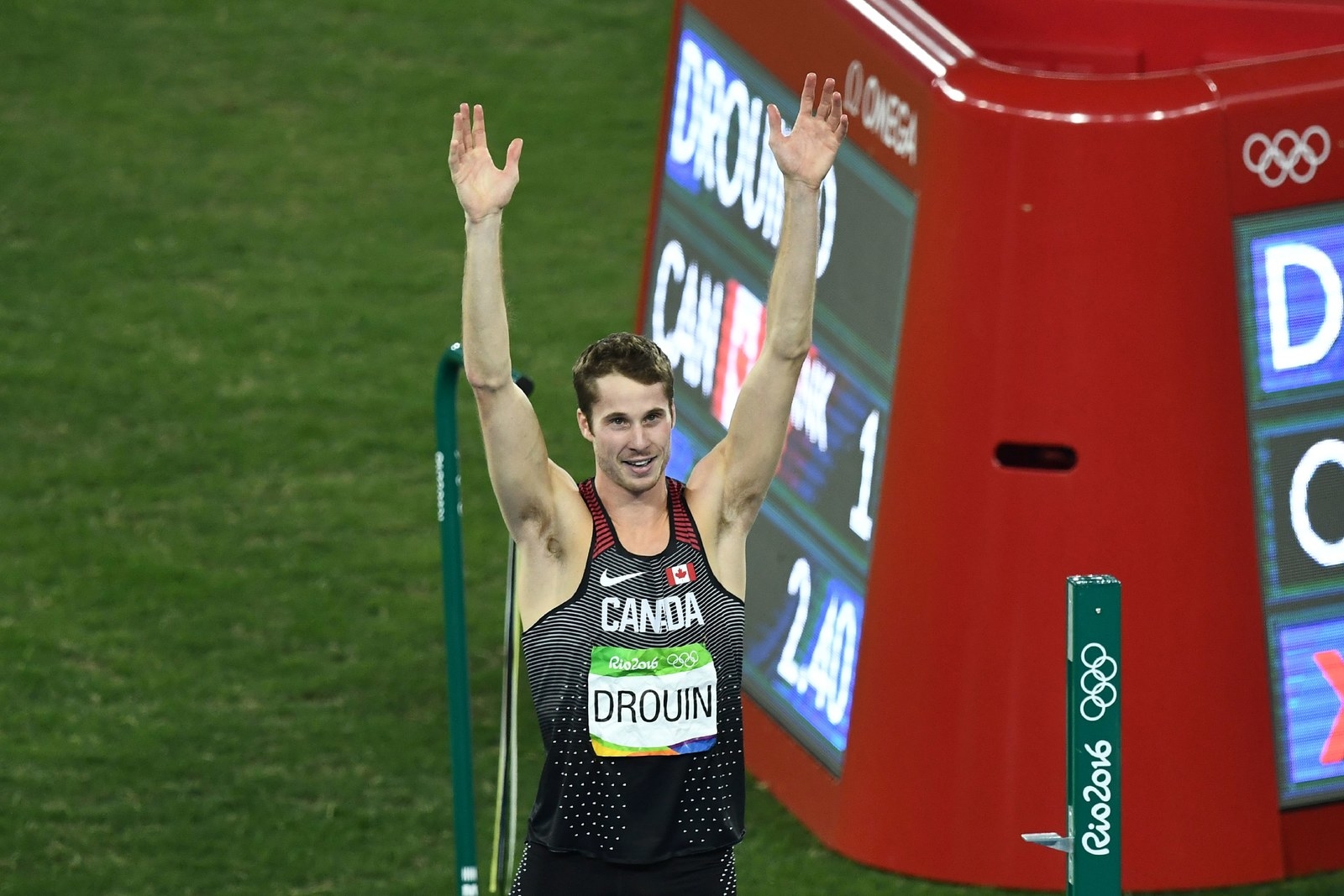 6.
Even when he's done jumping, Derek just puts his hands on top of his head.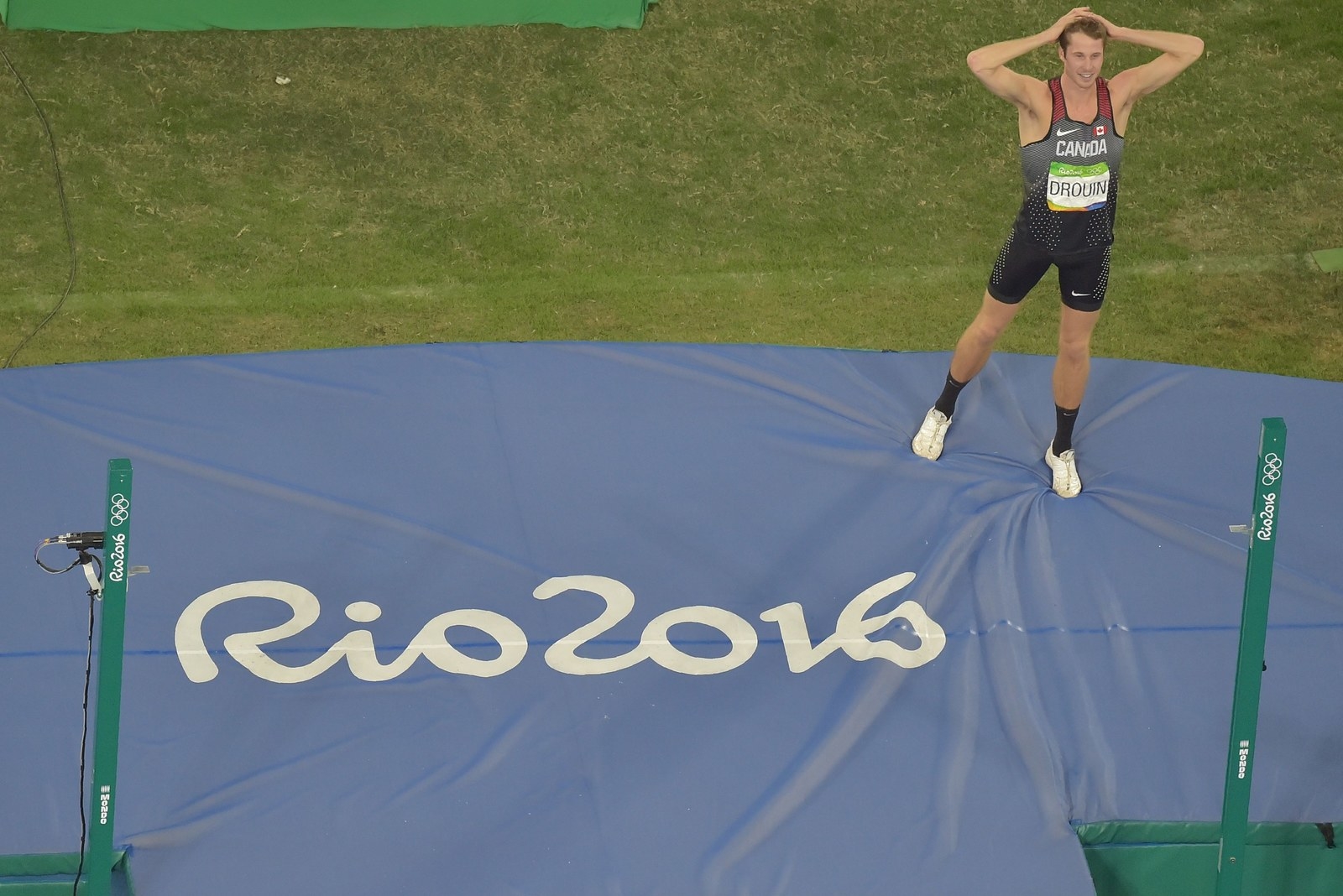 7.
Don't your arms get tired, Derek???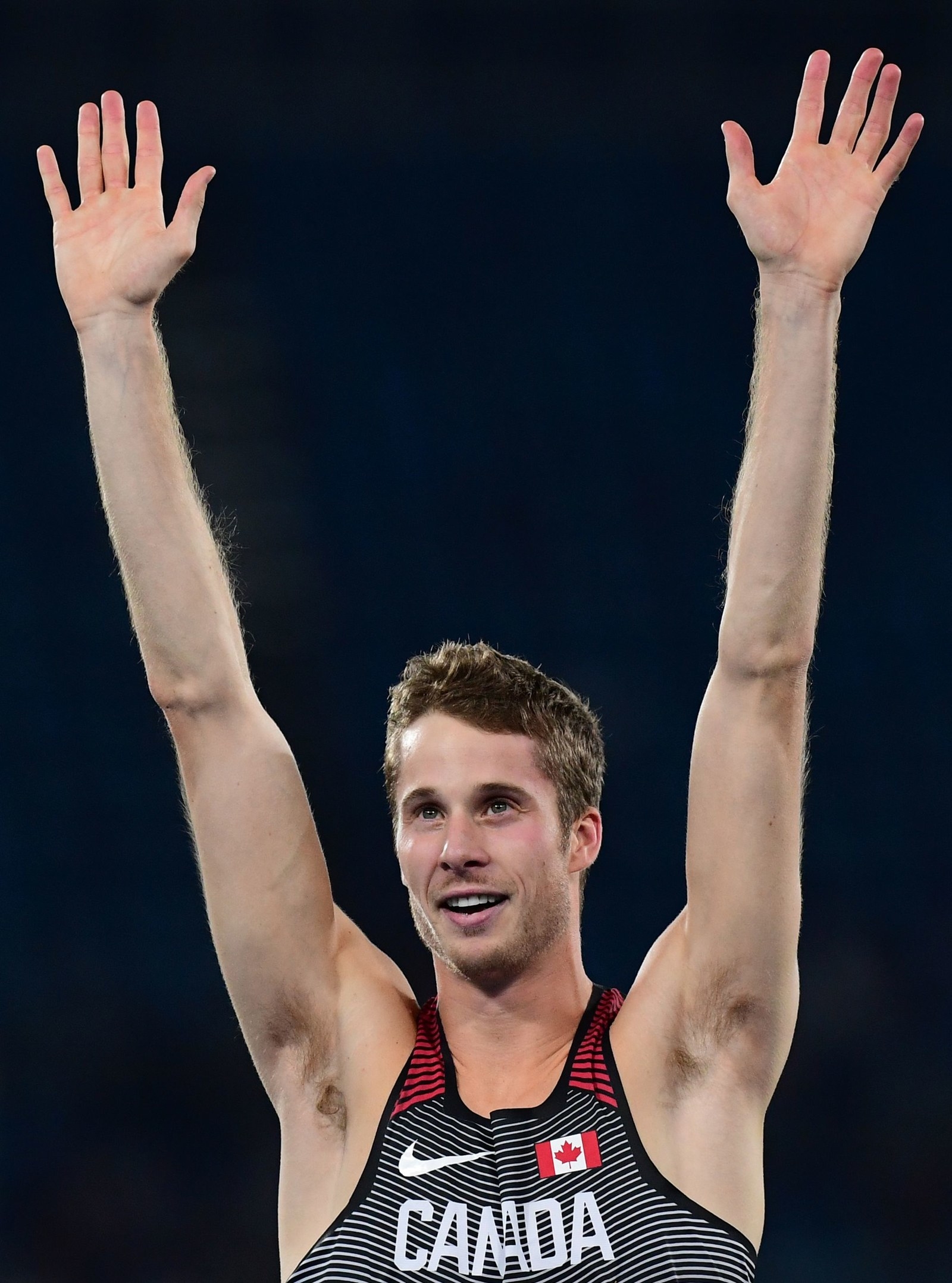 8.
Oof. Our arms are sore just looking at him.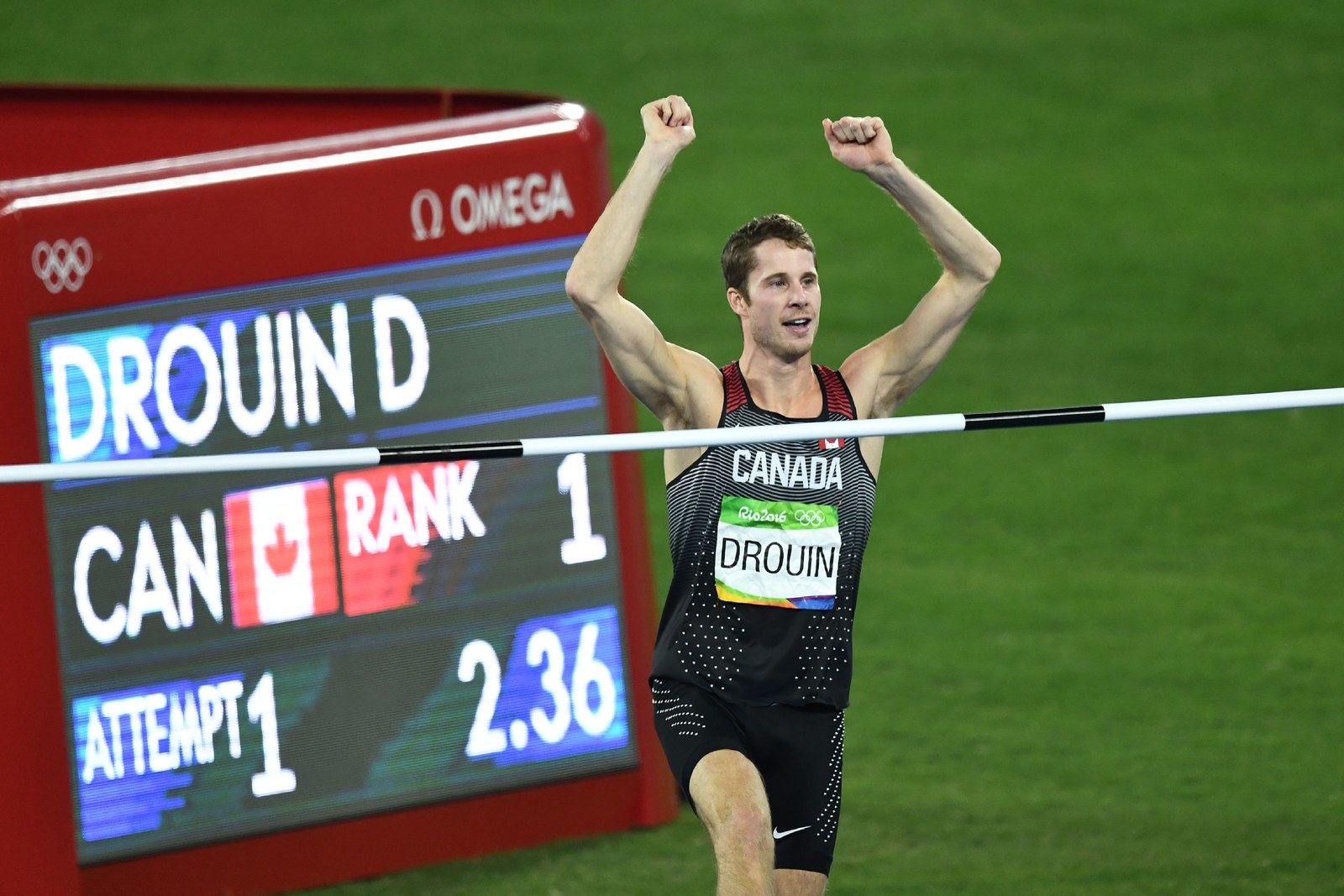 9.
Here Derek alllllllmost lowers his arms but... not quite.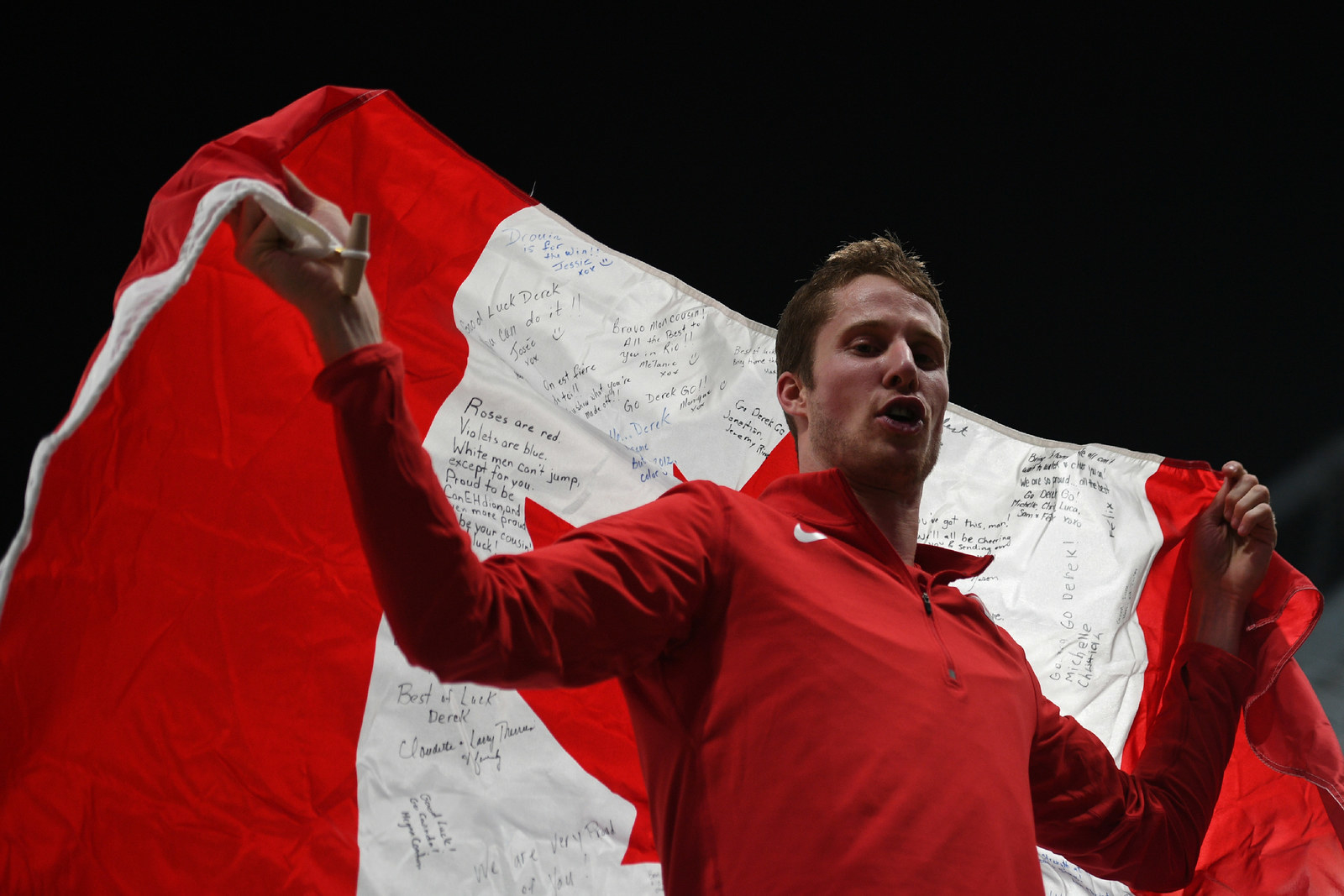 10.
It's not just limited to the 2016 Summer Olympics, either. Here he is at the 2015 Pan American Games in Toronto with those hands still reaching for the sky.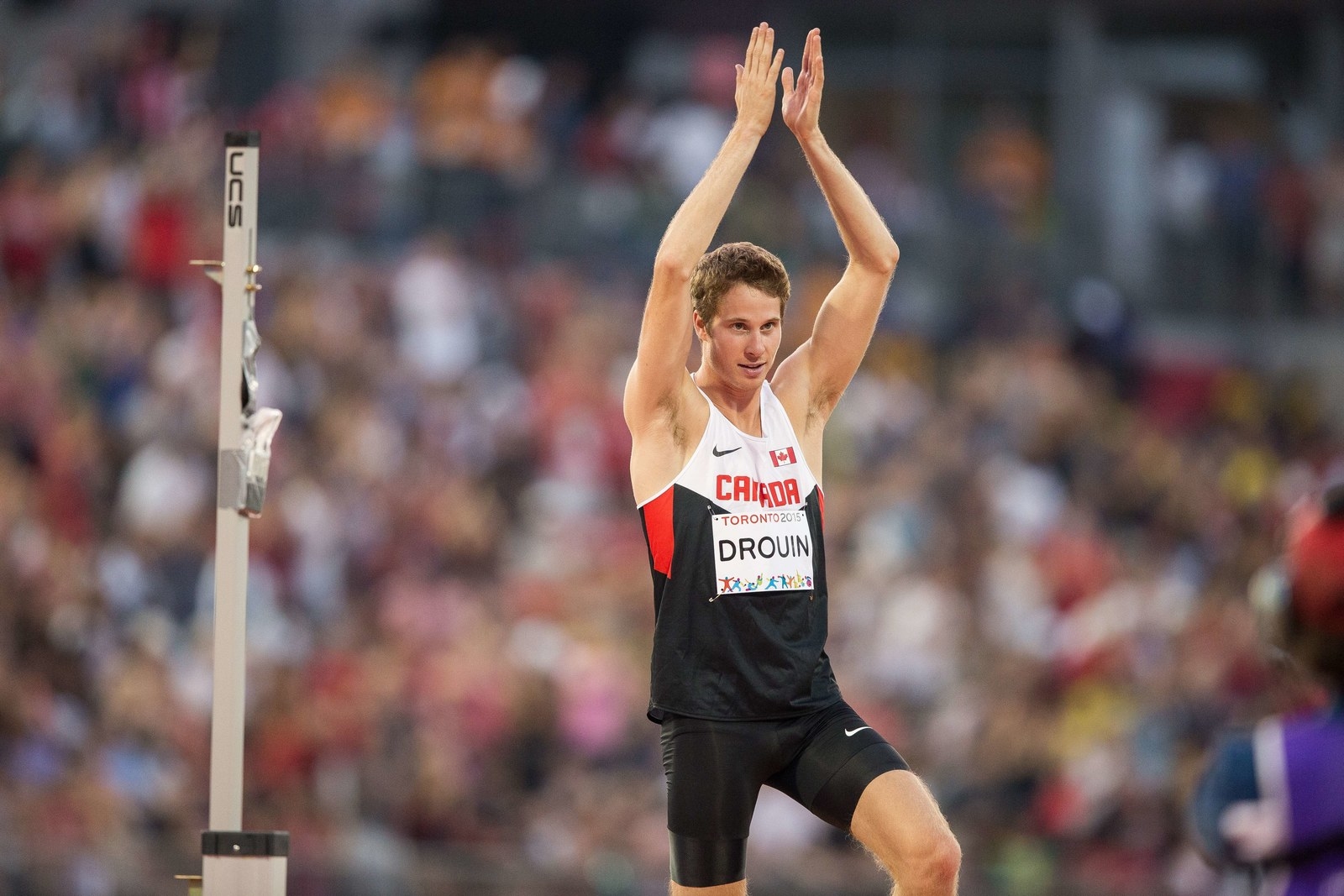 11.
And last year's IAAF World Athletics Championships? Yep, still raised.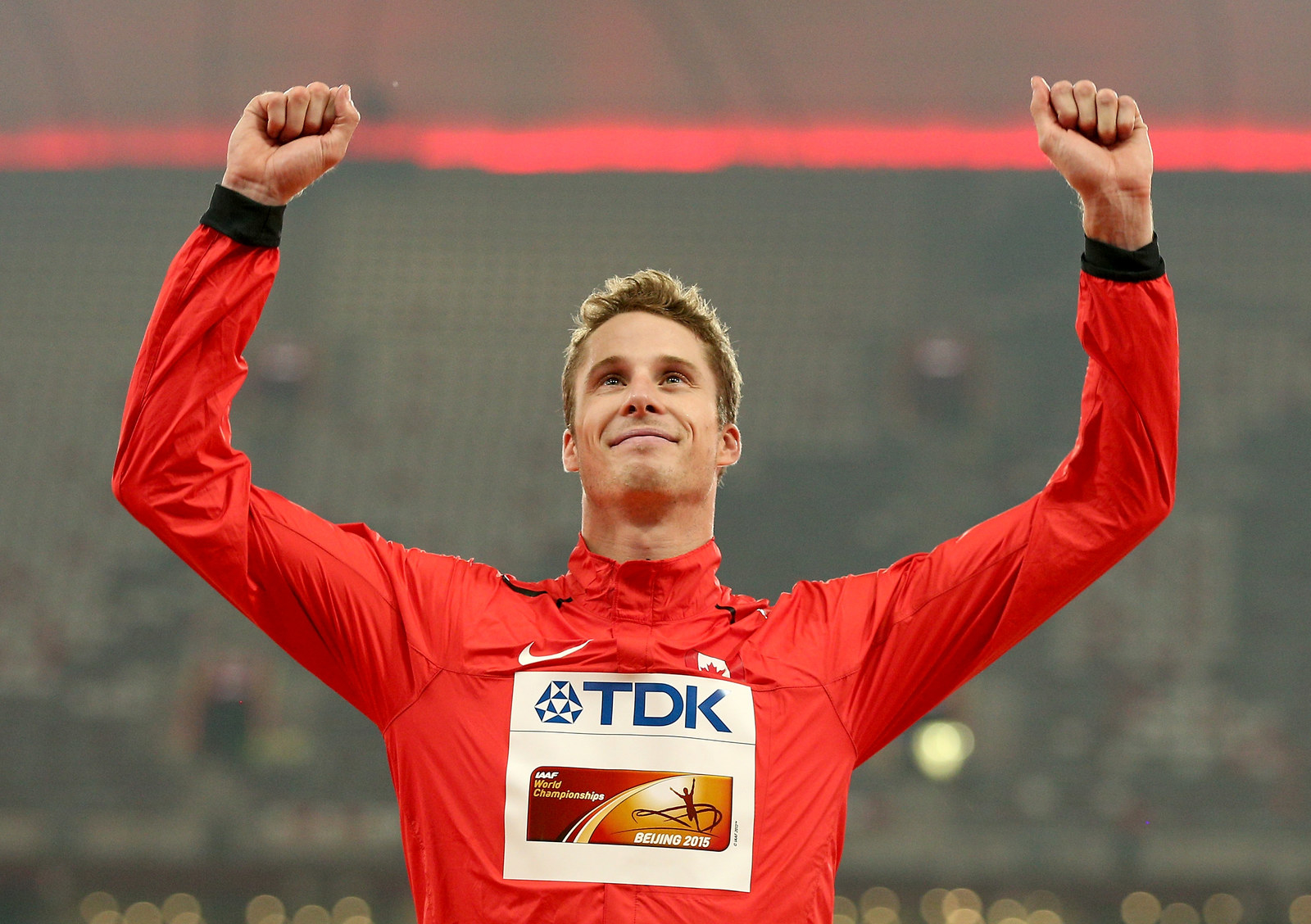 12.
It goes all the way back to the 2014 Sainsbury's Anniversary Games.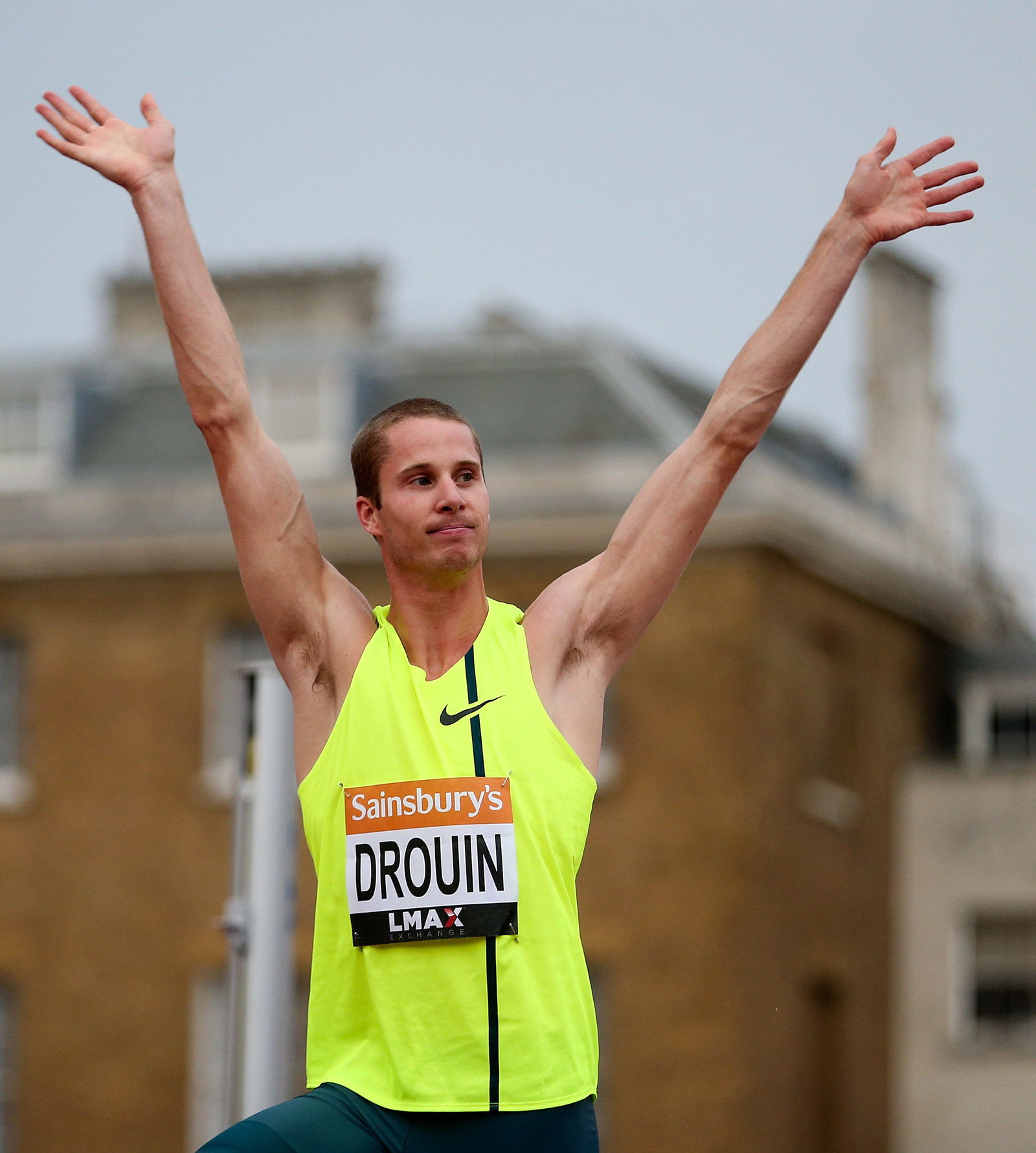 13.
And again that same year at the Glasgow Commonwealth Games. HAS HE BEEN HOLDING HIS ARMS UP FOR TWO WHOLE YEARS?!?!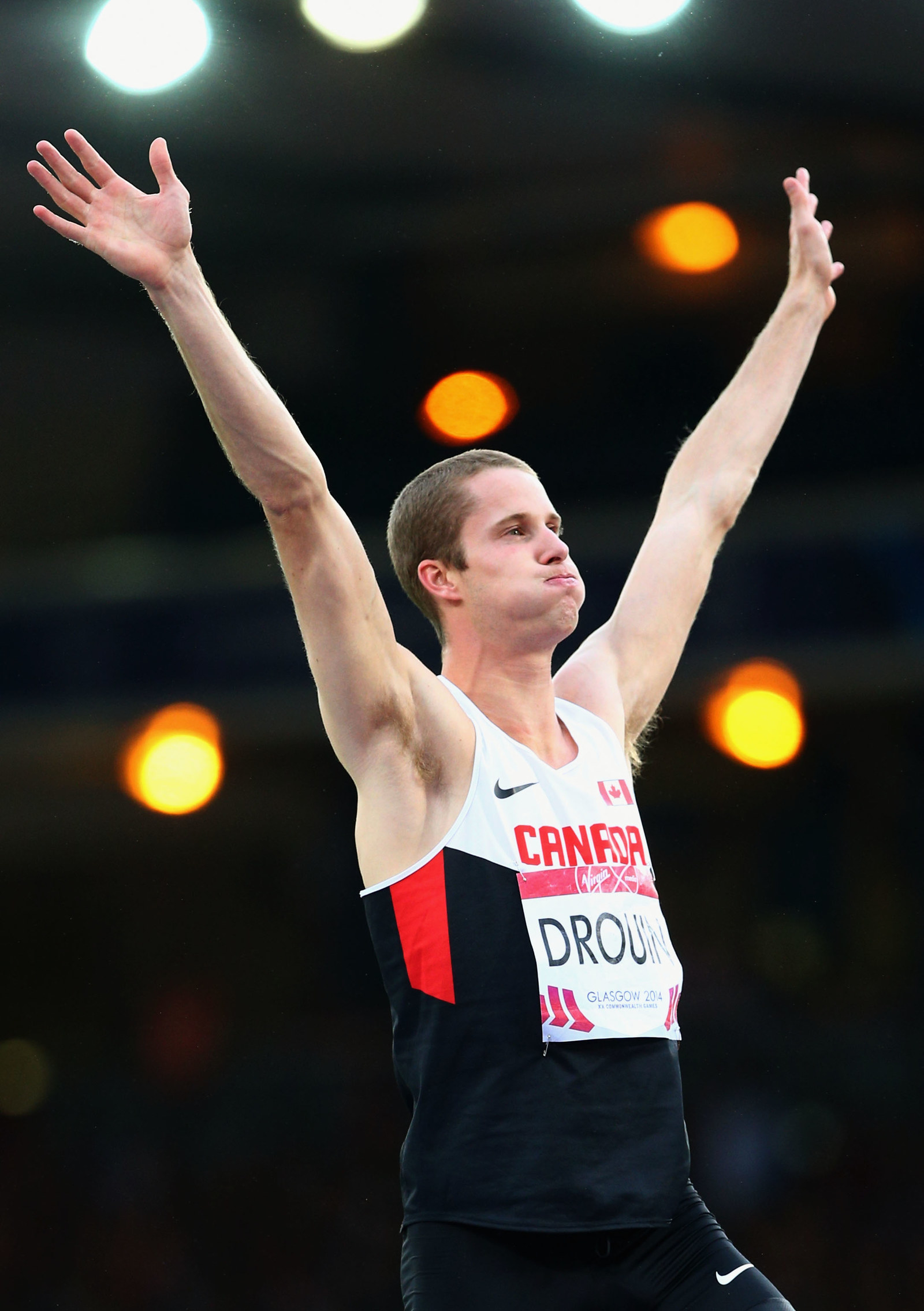 14.
Even when he's getting dressed! Now that's commitment.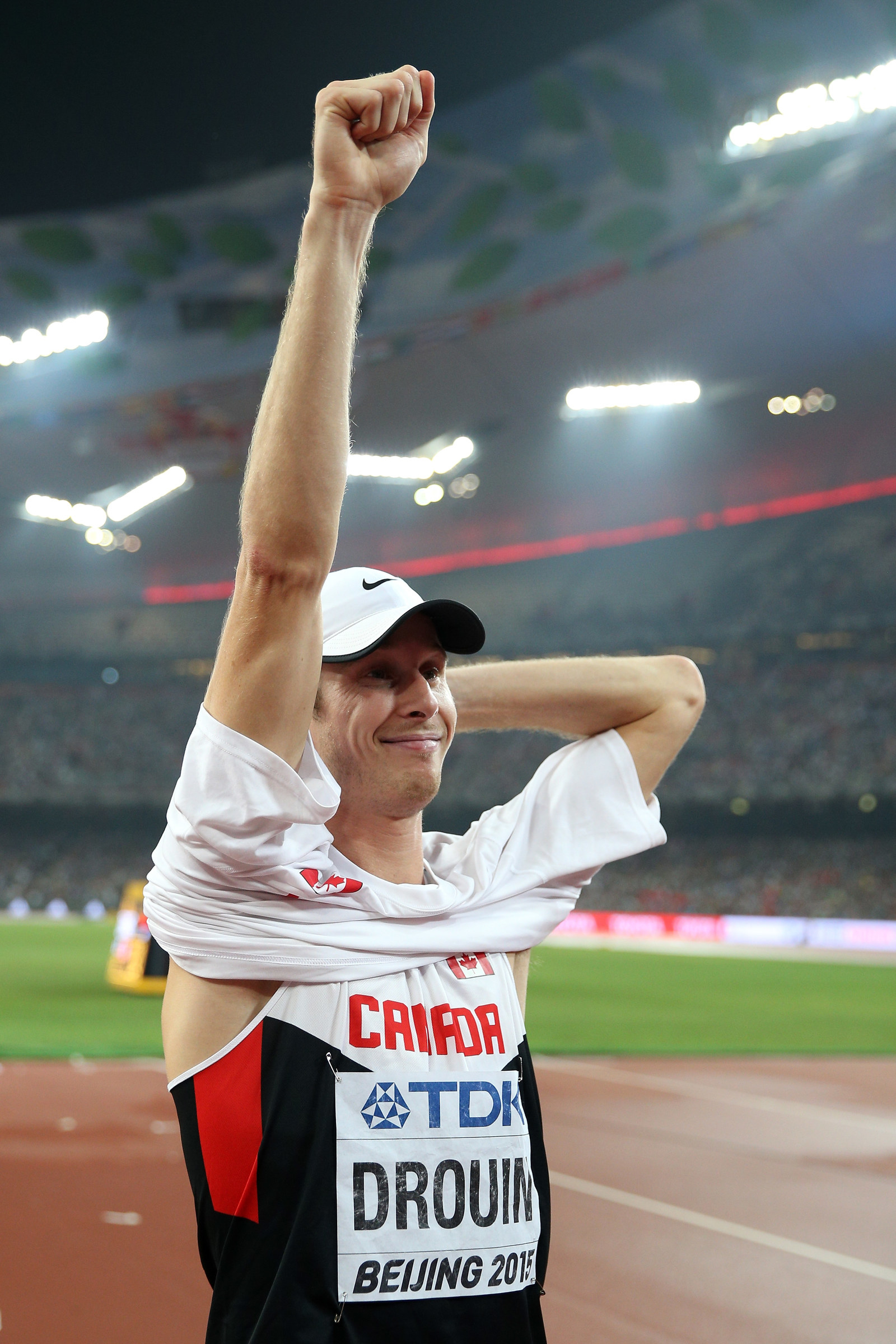 15.
Apparently, gravity just doesn't apply to this guy.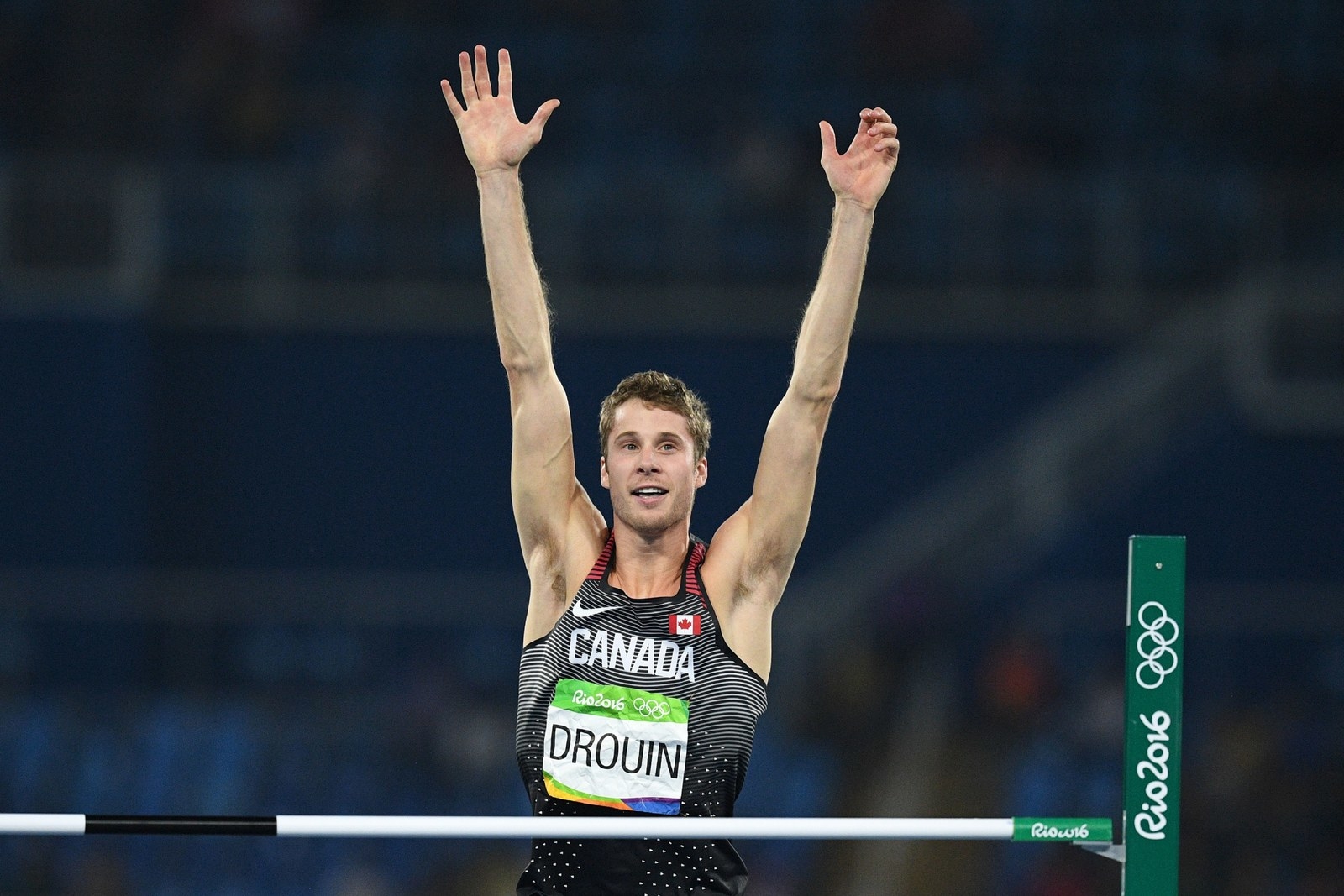 16.
Derek Drouin is an Olympic gold high jumper, and, it seems, a champion arm-raiser*.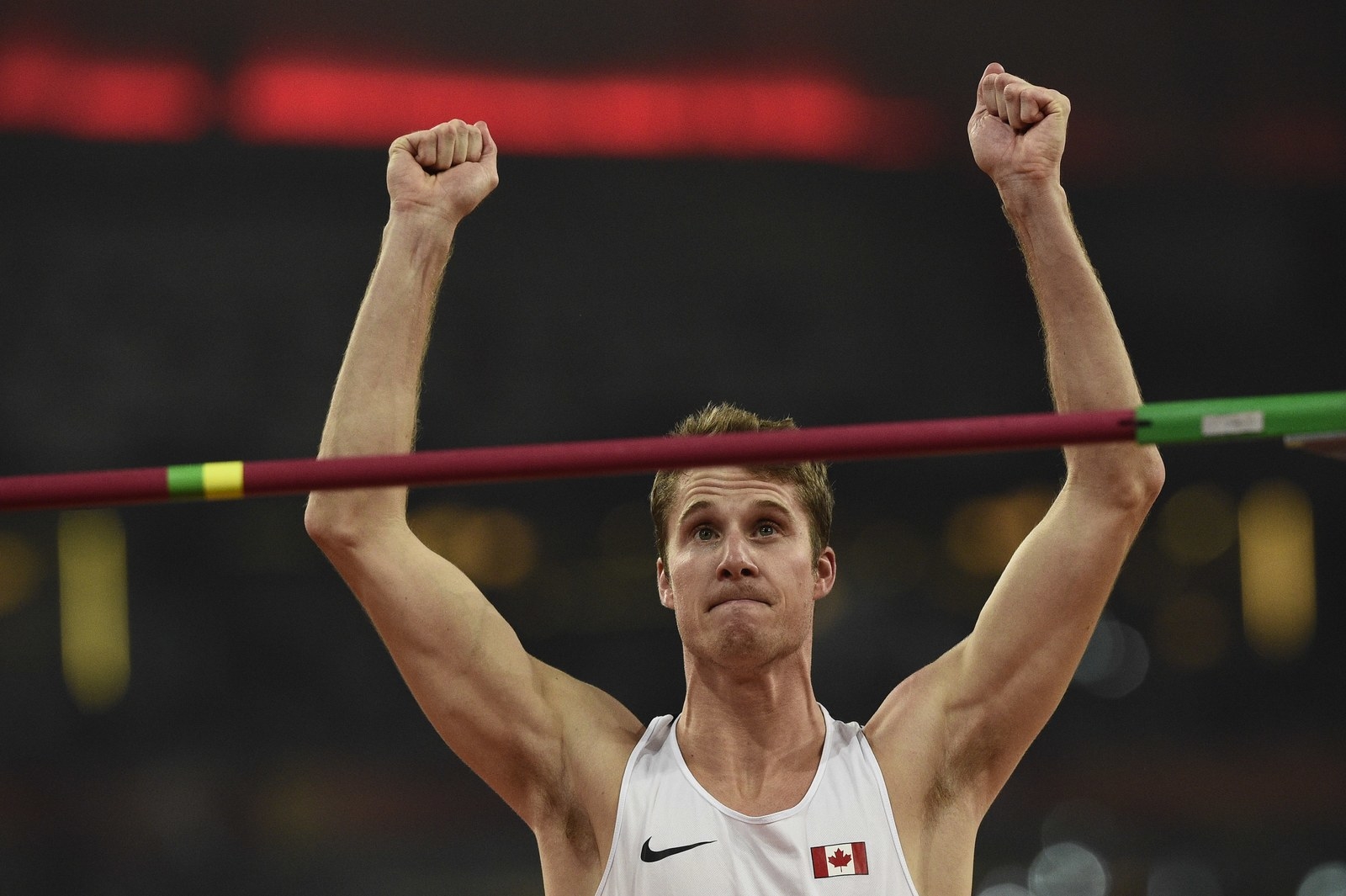 17.
But seriously, Derek, congrats on the win! You can't see us but we're raising our arms in celebration right now!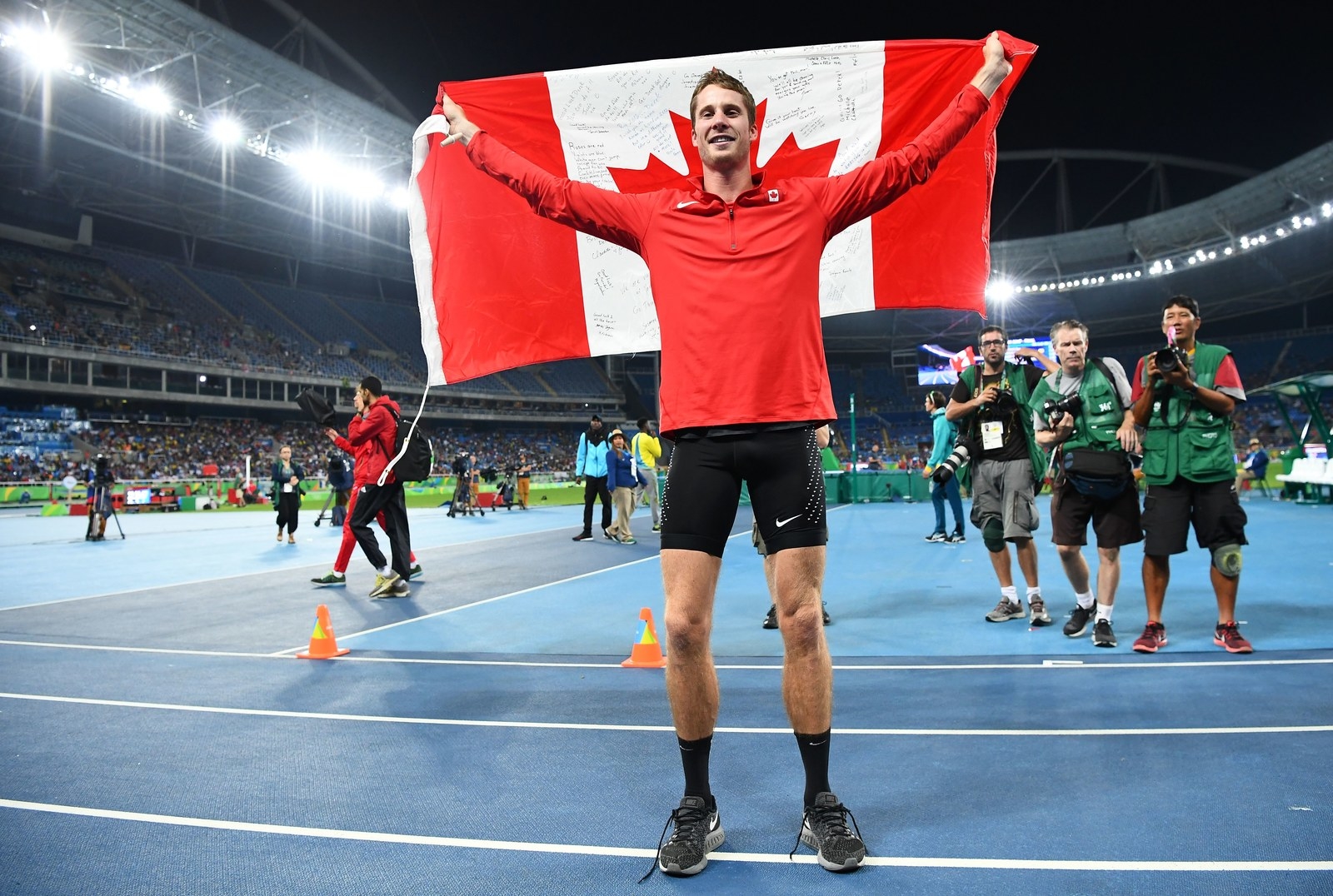 Looks like there are no comments yet.
Be the first to comment!