1.
These dogs who take Halloween very seriously:
2.
This trespassing cat who became such an icon that they made a tote bag to commemorate the occasion: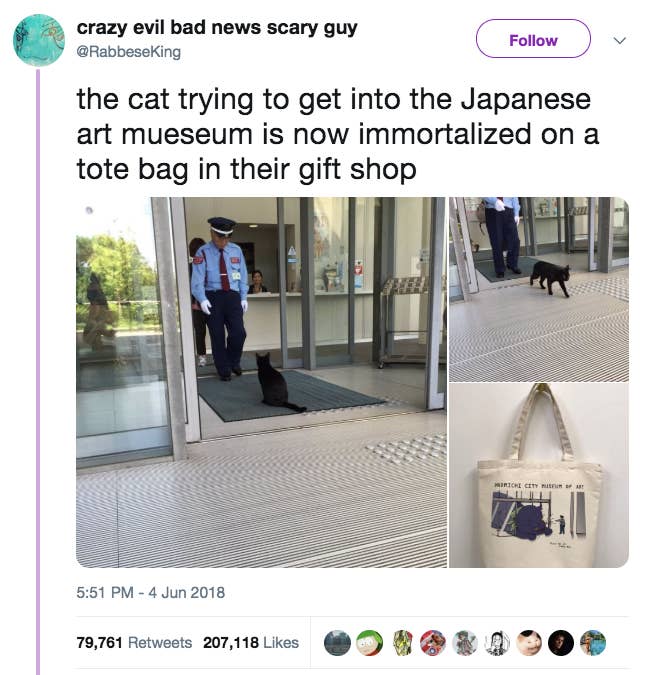 3.
This dog who isn't even trying to hide his excitement:
4.
This mysterious cat who just does his own thing: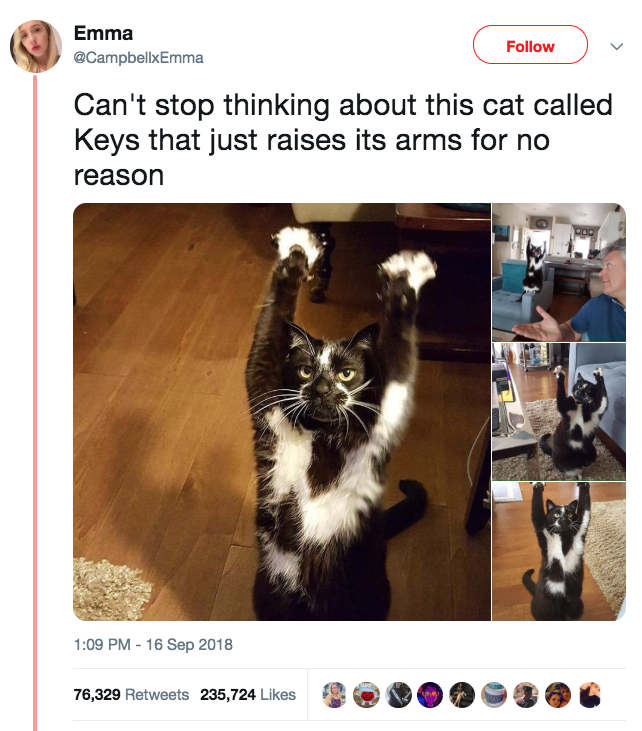 5.
This otter who wants some snacks RIGHT NOW, goshdarnit:
6.
This bunny who is adorable AND fashionable: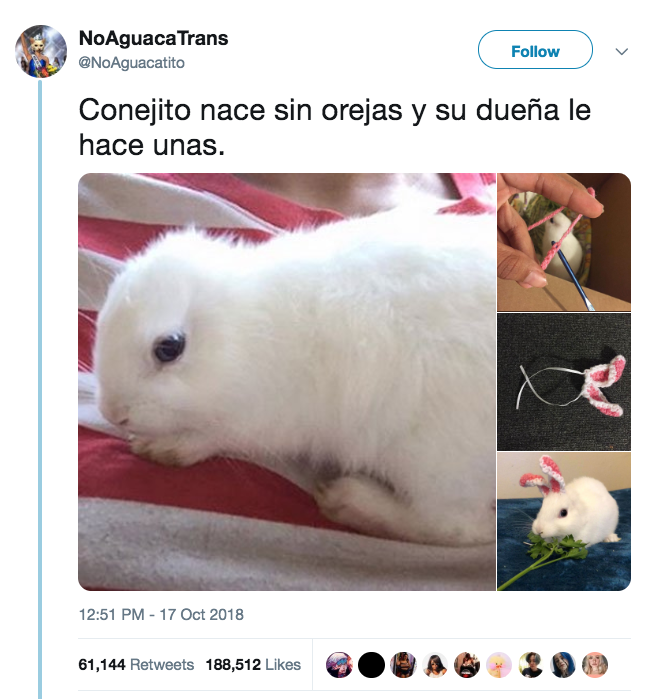 7.
This cat who doesn't just like peaches; he LOVES them:
8.
This cat who is secretly watching over the city of Gotham:
9.
This sweet grass puppy who just wants to keep playing:
10.
This dog who wasn't going to take the easy way down the slide:
11.
This turtle wearing the hell out of these jorts:
12.
This mongoose who is taking absolutely no shit from these lions:
13.
These dogs who posed for the perfect Disney photo:
14.
This enthusiastic predator:
16.
This dog who needs his master to know how much cares:
17.
This dog who really went the extra mile to avoid walking:
18.
This chicken who seriously has no chill at all:
19.
This buff-as-heck cat who puts other body builders to shame:
20.
These dogs who aren't going to let a nap get in the way of some snacks:
21.
This crow who is actually a cat in disguise:
22.
And, of course, Mr. Bubz: