18 Perfect Tweets About Penny Oleksiak's Gold Medal Win For Canada
"Penny Oleksiak is really making Canada reconsider getting rid of the penny."
Last night, Penny Oleksiak made Canadian Olympic history when she tied for gold in the 100m freestyle event, along with US swimmer Simone Manuel. It's Oleksiak's fourth medal of the games, the most any Canadian has ever won during a single Summer Olympics.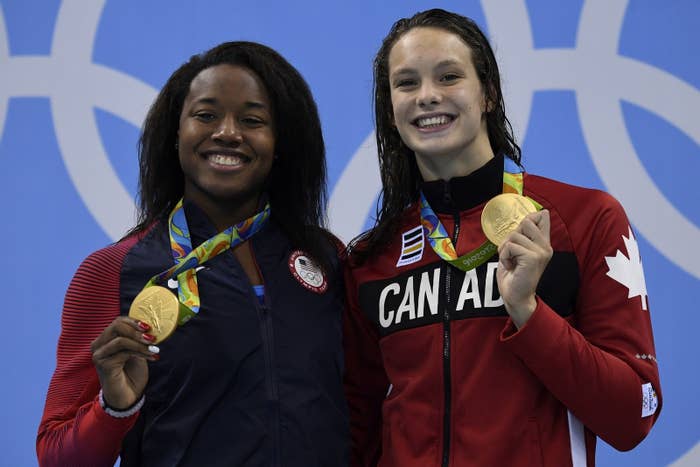 Did we mention she's 16 years old? YEAH. SHE'S 16 YEARS OLD.
Unsurprisingly, Canadians are pretty stoked.
1.
On reporting:
2.
On the closing ceremony:
3.
On Oleksiak's future:
4.
On Canadian pride:
5.
On friendship:
6.
On currency:
7.
On special editions:
8.
On paper money:
10.
On siblings:
11.
On Wikipedia:
12.
On Olympic comparisons:
13.
On summer vacation:
14.
On the next challenge:
15.
On awesome girls named Penny:
16.
On Olympic commentators:
18.
And on how Olympians are JUST! LIKE! US! (except better):