32 Things That Would Be Different If "Mean Girls" Took Place In Canada
"Boo, you hoser."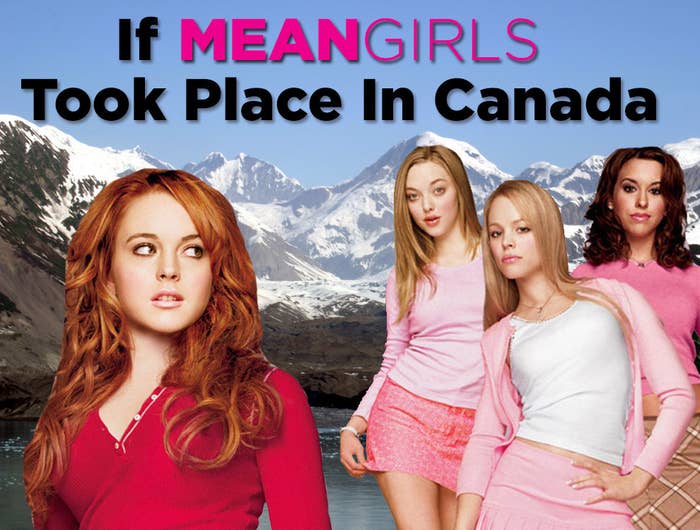 1. Regina's convertible would be wildly inappropriate for Canadian weather.
2. "One time, George Stroumboulopoulos saw her on a plane and told her she was pretty."
3. Aaron Samuels would play lacrosse.

4. "Would you like us to assign someone to sauce your donair?"
5. "Gruckin' eh… I meant to say 'great' and then started to say 'fuckin' eh.'"
6. Gretchen Wiener's dad would have invented the beaver tail.
7. "On Wednesdays, we wear hockey jerseys."
8. The school cliques would be: The Lumberjacks, the Lululemon Cultists, the Habs Fans, the Lobster Trawlers, the Lacrosse Jocks, and the Stampeders.
9. "Cady, do you even know who sings this?" "Um… Sugar Jones?"
10. Amber D'Alessio would be furious to see that the burn book included the time she made out with a Tim Hortons eclair.
11. "Boo, you hoser."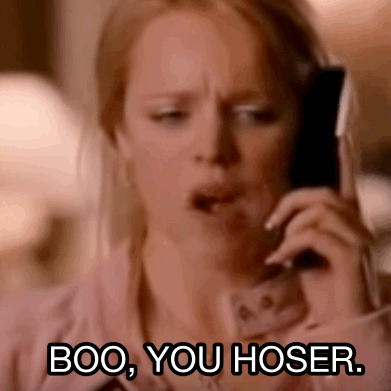 12. At the winter talent show, Damian would sing "Alive" by Melissa O'Neil.
13. The Plastics' Jingle Bell rock outfits would not be sexy; they would be full snowsuits.
14. "Is donair sauce a carb?"
15. "Whatever, I'm getting poutine."
16. Damian would chase after the girl in the bathroom yelling, "Ron James, I love your work!"
17. "I hear she does bottled water commercials…in Iceland."
18. Boob holes would have been cut out of Regina's Lululemon top.
19. "Wanna do something fun? Wanna go to the combination Swiss Chalet and Taco Bell?"
20. Regina's little sister would dance to b4-4's "Get Down."
21. The principal would be played by Russell Peters.
22. "Your face smells like maple syrup!"
23. "I'm a moose. Duh."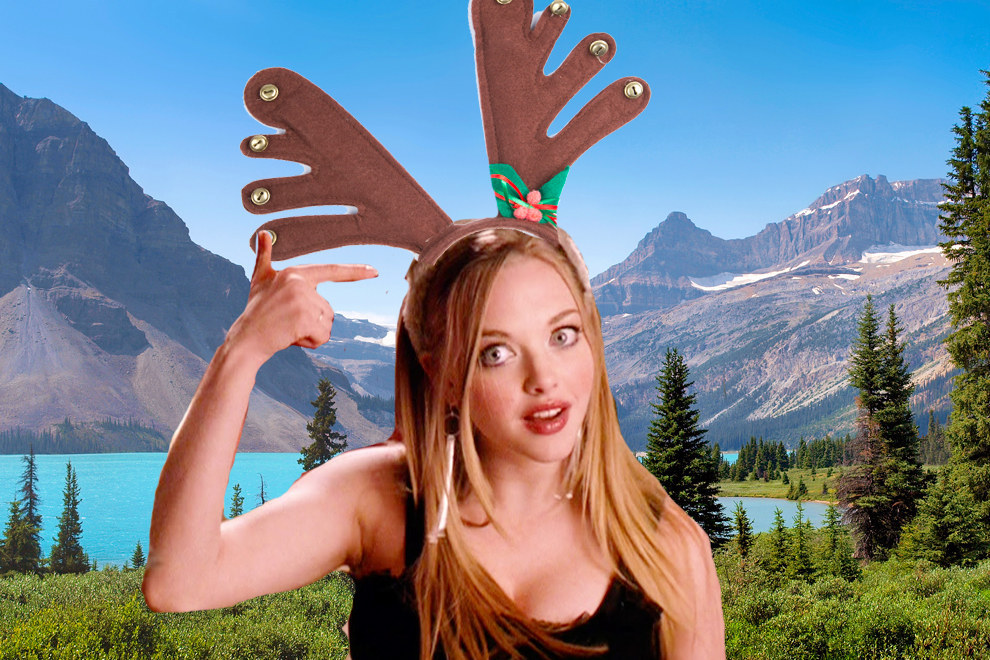 24. Mrs. Norbury would be accused of smuggling Kinder Surprise Eggs into the U.S.
25. Gretchen would have gotten diarrhea at the Indigo-Chapters.
26. "My breasts can always tell when it's about to snow... Well, they can tell when it's snowing."
27. Regina would covet a dress from Aritzia for the Spring Fling.
28. "We only carry sizes four, six, and eight. You could try Winners."
29. "I saw Cady Heron wearing the red Canada Olympic mittens, so I got the red Canada Olympic mittens."
30. There would still be snow outside during the Spring Fling.
31. And someone would spike the punch with a mickey of vodka.
32. "Get in, loser, we're going tobogganing."