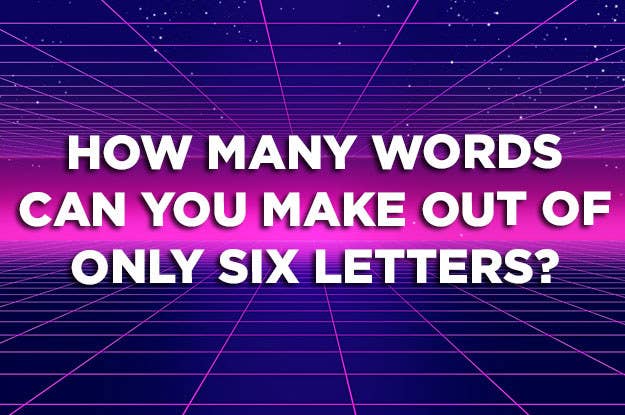 For each game below, you'll be given six letters. You'll have ONE MINUTE to type as many 3-, 4-, 5-, and 6-letter words as you can out of those letters.
For some sets of letters, there is only one 6-letter word possible, but for others, there are multiple 6-letter words to be found.
How'd you do? Let's go again!
Okay, last one. You can do this.
Fantastic work! How'd you do?