People on Twitter are currently losing it after someone discovered that there are BABY TELETUBBIES.
Yap's tweet has since been retweeted more than 24,000 times, and several other tweets about the babies – which are called Tiddlytubbies – have also gone viral.
People were obviously shaken by the news.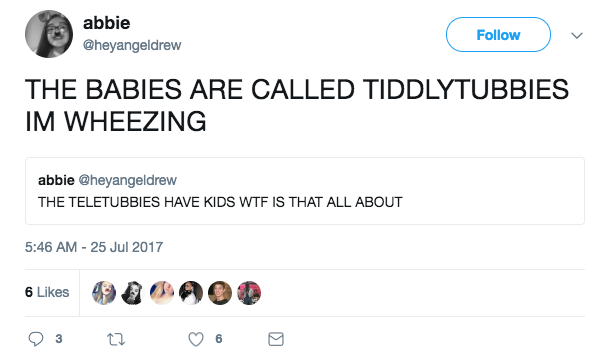 They could not handle this information.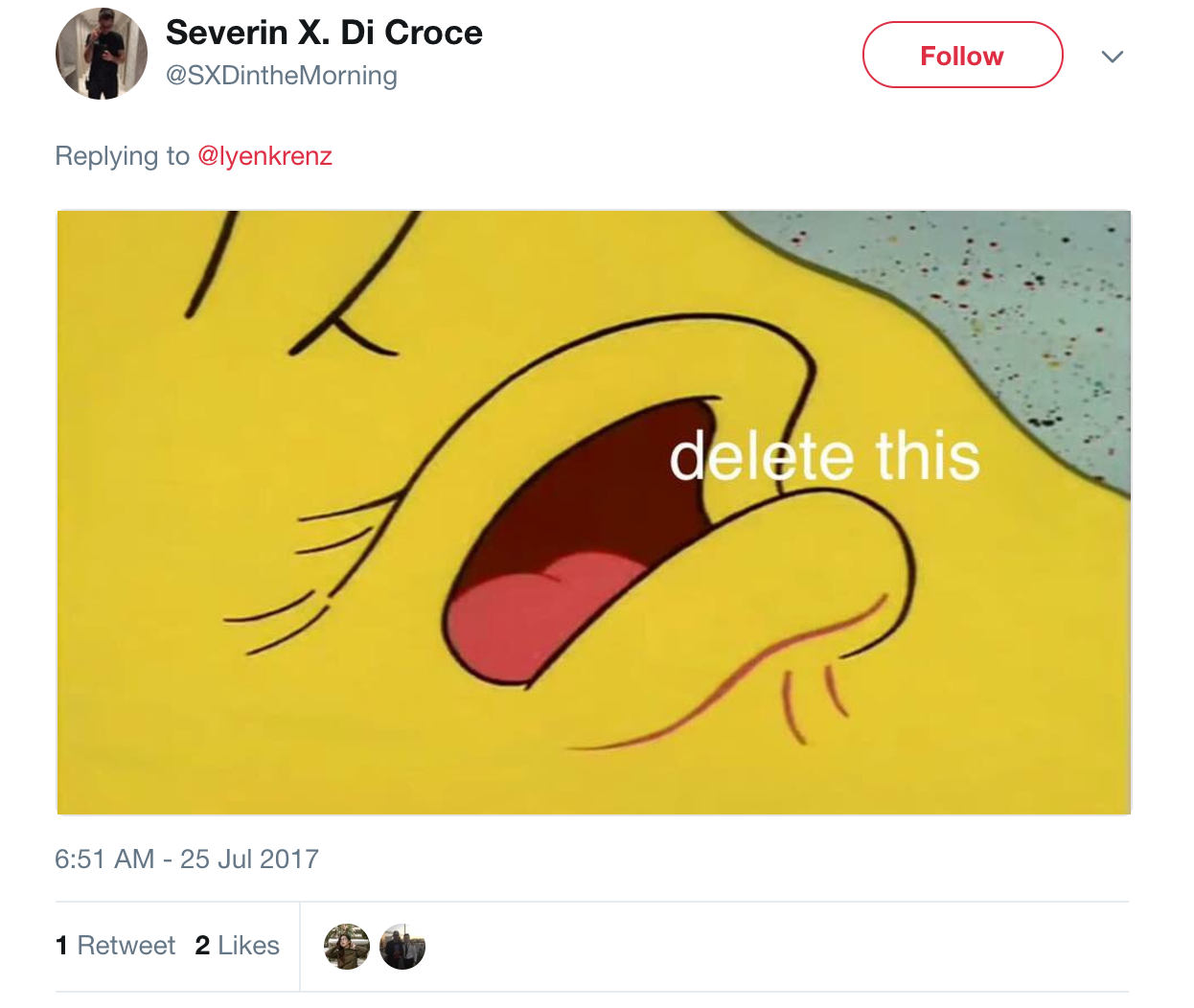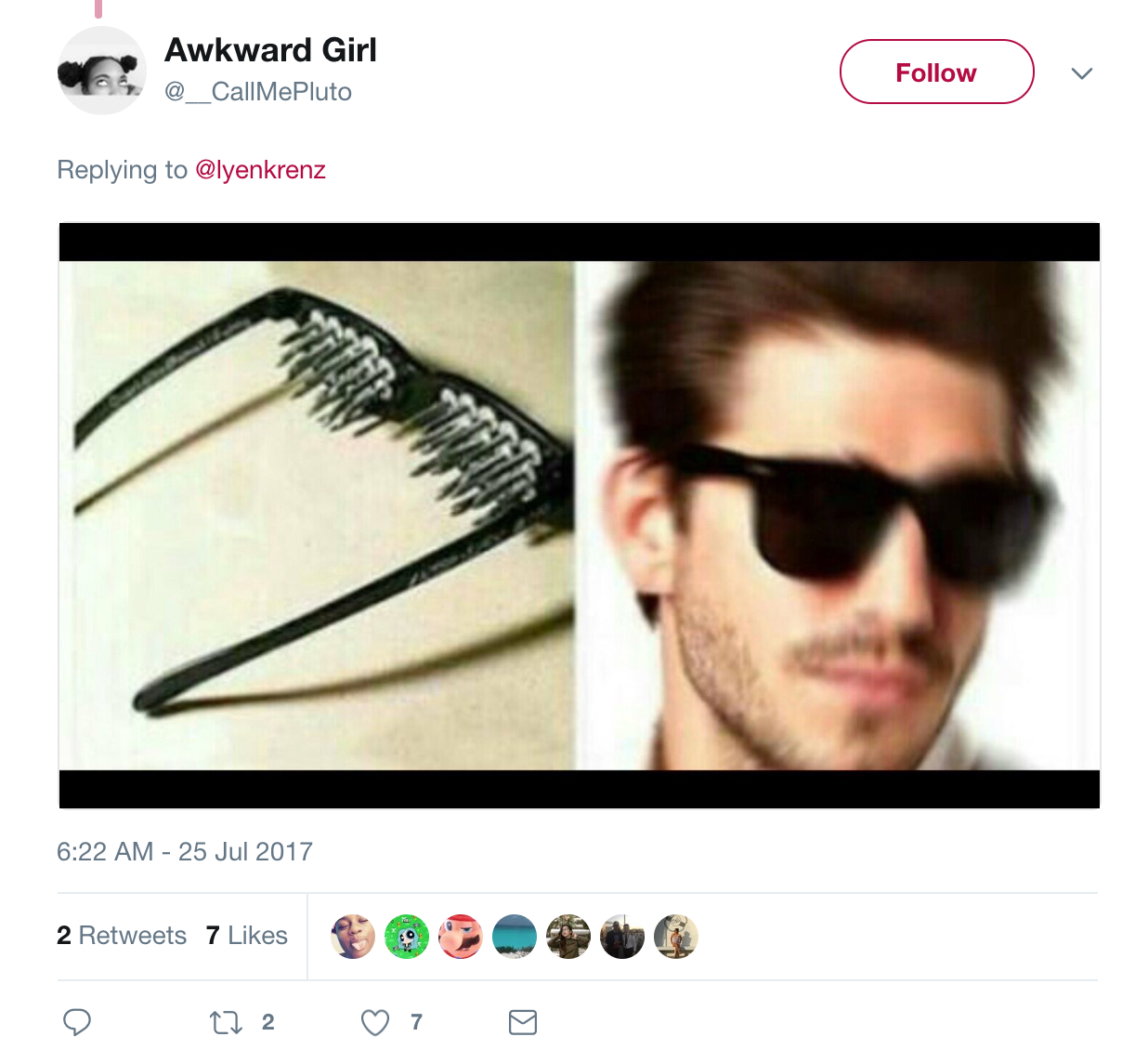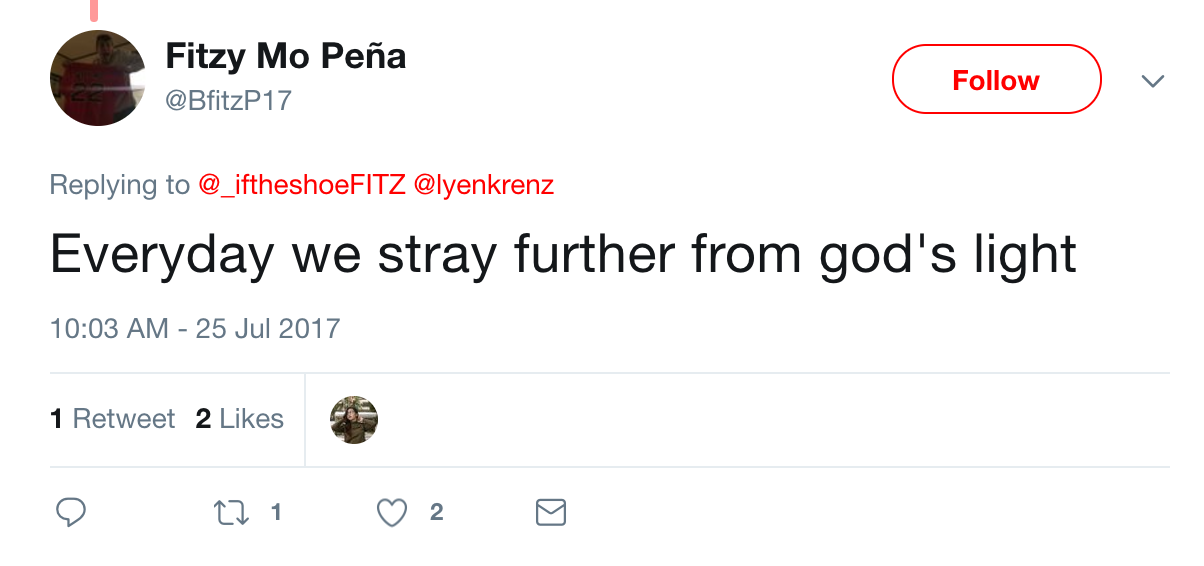 They had a lot of questions.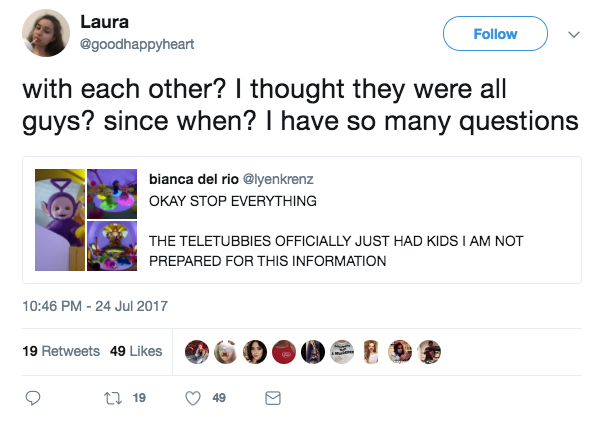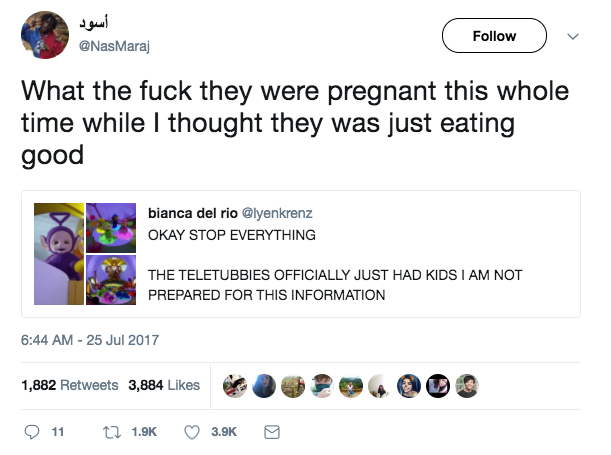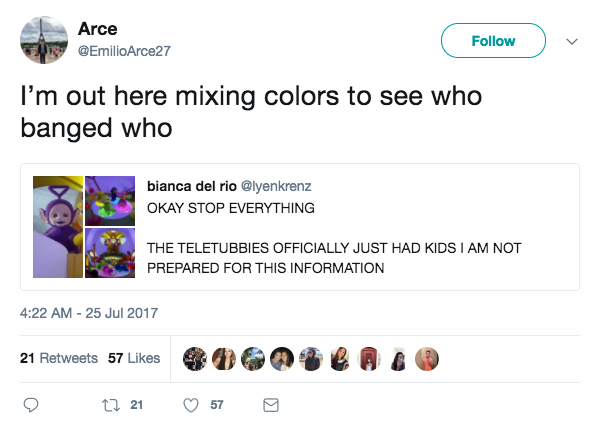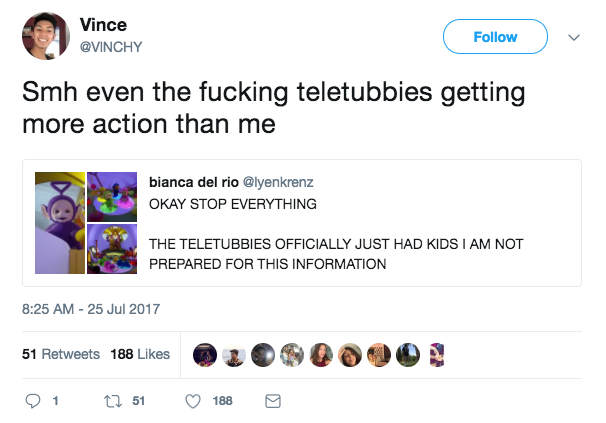 However, it is unclear whether the Tiddlytubbies are actually the Teletubbies' children.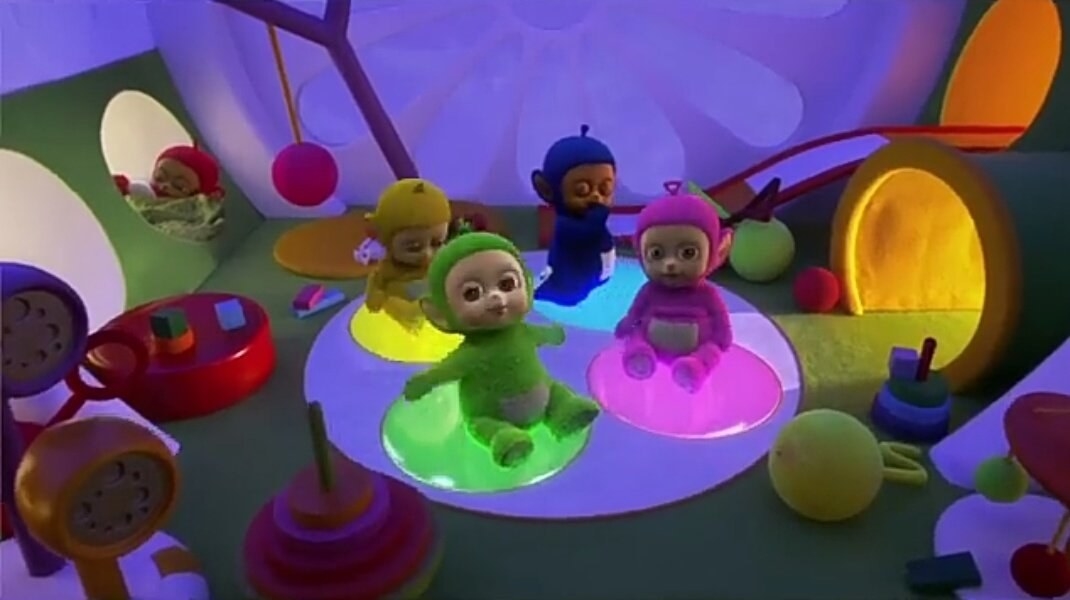 UPDATE
When asked about the relation between the Teletubbies and the Tiddlytubbies, a spokesperson for the Teletubbies told BuzzFeed News that the Tiddlytubbies are "adorable, smaller versions of the Teletubbies," introduced to "bring a younger perspective to the show and reinforce the sense of nurture and caring." They added that the Teletubbies play "an elder sibling role to the Tiddlytubbies and help look after them under the guidance of the Voice Trumpets."