Scarlett Johansson has again come under fire for her recent comments about her choice to play the lead character in the live-action adaption of the anime Ghost in the Shell.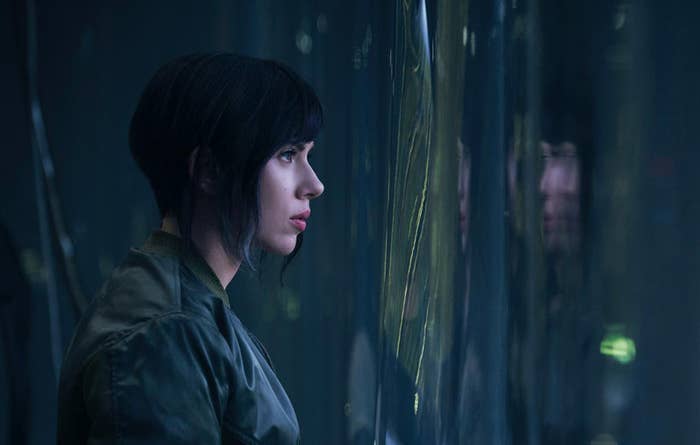 The decision to cast a white woman as a beloved Japanese character immediately angered a lot of people, with many calling it yet another example of Hollywood's whitewashing.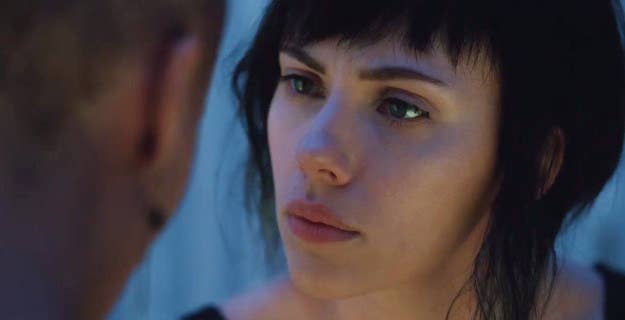 In a conversation with Marie Claire published this week, Johansson says that she "certainly would never presume to play another race of a person," and that "diversity is important in Hollywood." She then pivots the conversation away from the topic of race to one of gender, explaining that "having a franchise with a female protagonist driving it is such a rare opportunity."
People were mad.
They noted how her comments came from a position of privilege.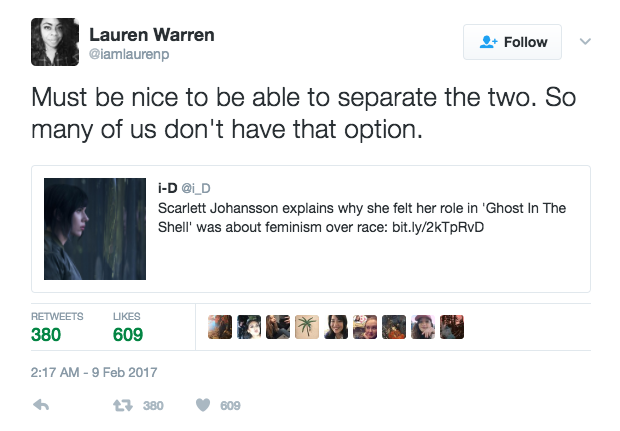 And how it overlooks not only the importance of intersectionality in feminism...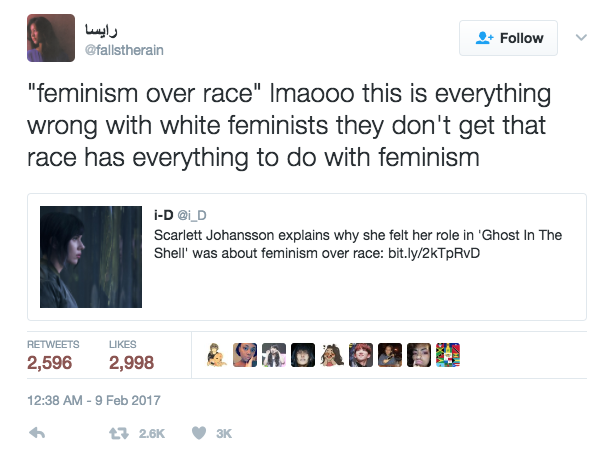 But also the lack of representation for Asian and women of color in Hollywood.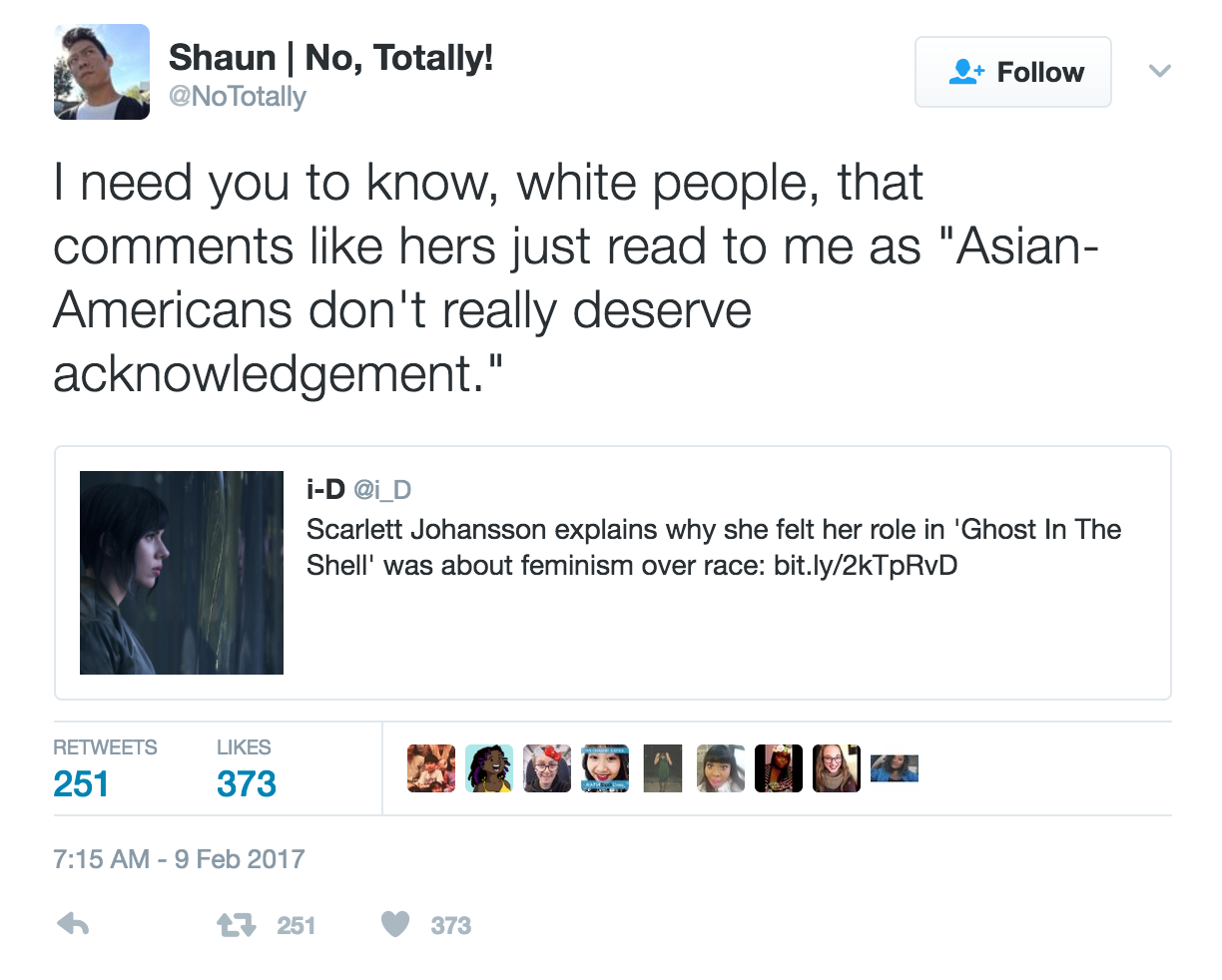 Many are calling her comments an example of white feminism.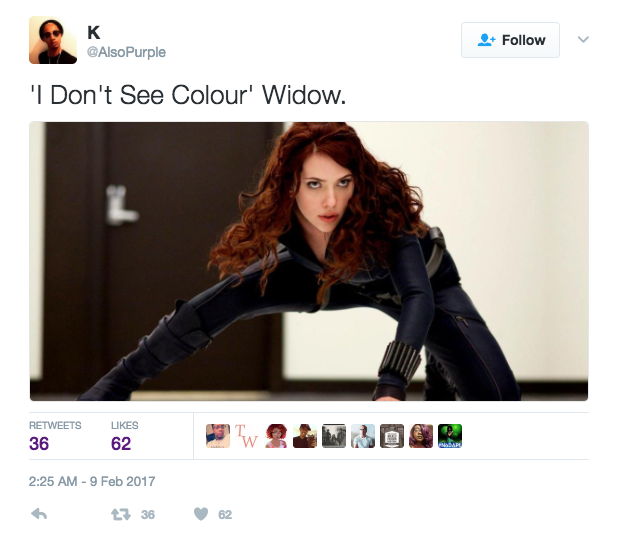 And are calling on her to do better.
BuzzFeed News has reached out to Johansson's reps for comment.