A Tumblr post re-creating famous paintings with cartoon characters has been widely shared in recent days.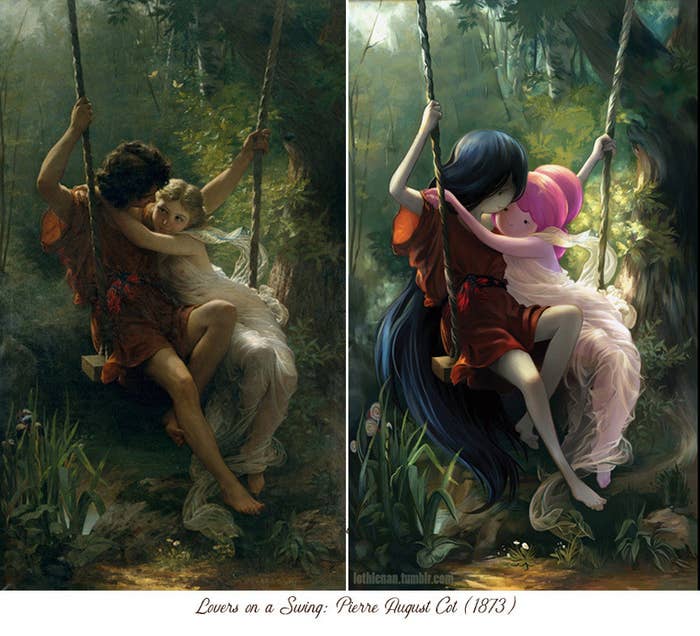 The pieces by Tumblr user Lothlenan have received more than 62,000 notes since they were first posted last week.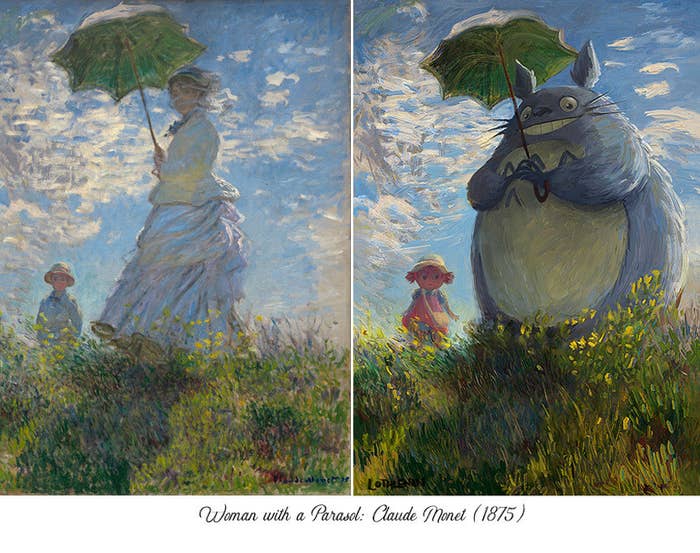 The cartoon characters come from shows such as Adventure Time, Rick and Morty, Steven Universe, and Sailor Moon, as well as the Studio Ghibli film My Neighbor Totoro and the game The Legend of Zelda.
And the original artworks include paintings by Claude Monet, Edvard Munch, Jean-Honoré Fragonard, and more.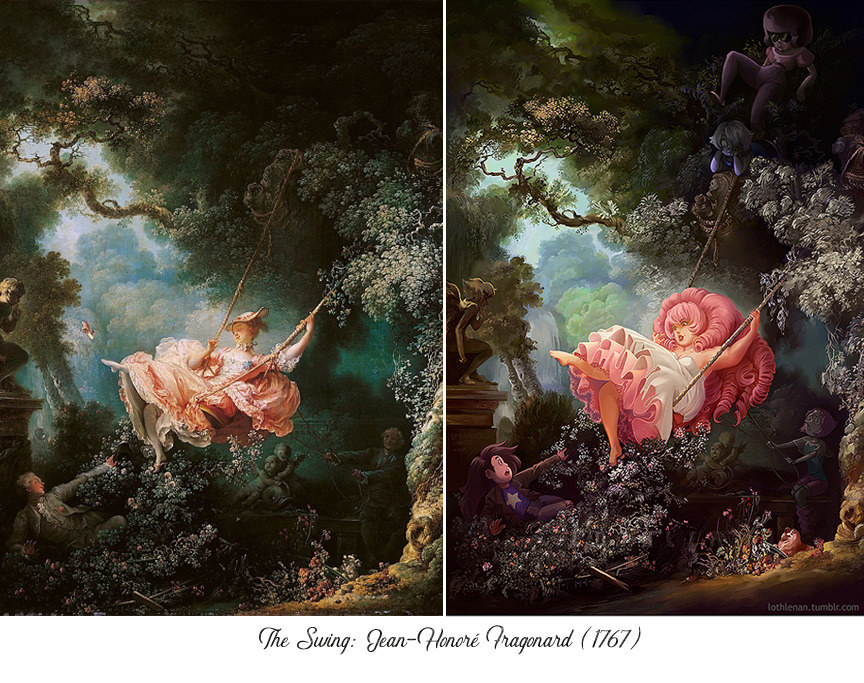 Lothlenan, who is based in Canada, told BuzzFeed News that they are a "huge nerd" when it comes to anime, video games and cartoons, and that the idea first came to them while studying the painting "Mr and Mrs Andrews" by Thomas Gainsborough.

"I always try to pick a painting I love and see if I can fit my fandom in there meaningfully," they said.
Each piece takes about a week to complete and is done digitally.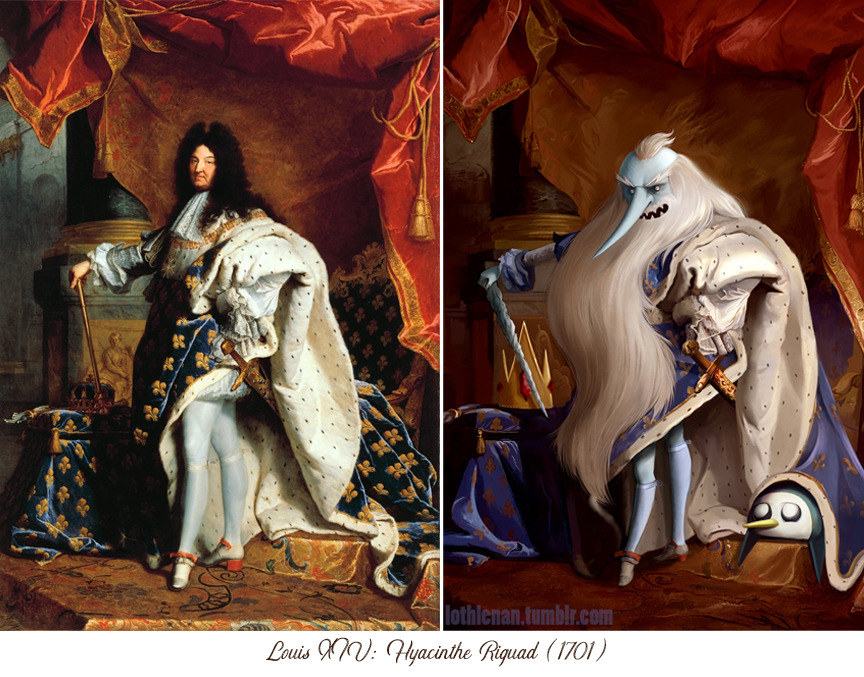 Lothlenan said they were surprised by the huge response, but that they were really glad that people like what they have done.