KCHANDE / ThinkStock

ChrisGorgio / ThinkStock

Pluto is a bit wonky: Its orbit is shaped like more of an oval than other planets' more rotund trajectories. It's also tilted 17 degrees above the plane where the eight planets orbit.

Via en.wikipedia.org

PaulFleet / ThinkStock

Just beyond Neptune's orbit, the Kuiper Belt (pronounced KY-per) is a doughnut-shaped home to icy celestial objects like Pluto and other dwarf planets. The Oort Cloud is even further, and Andromeda is a neighboring galaxy.

Jon Feingersh / ThinkStock

NASA/Johns Hopkins University Applied Physics Laboratory/Southwest Research Institute / Via solarsystem.nasa.gov

Pluto has five known moons: Charon, Hydra, Nix, Styx, and Kerberos. Charon is so close to Pluto that they're sometimes considered a double-planet system.

NASA / Via solarsystem.nasa.gov

Avosb / Thinkstock

Pluto's surface area is 16.7 million square kilometers (sq km), which is closest to Russia's 17.1 million sq km. That's about 3% the surface area of Earth! If you're curious, Texas is around 700,000 sq km, and the moon comes in at about 38 million sq km.

y_seki / Thinkstock

Gravity on Pluto is about 7% that on Earth, so you'd weigh about 7 pounds.

Stocktrek Images/ Thinkstock

A celestial body farther out than Neptune that orbits the sun is called a plutoid (full definition here), and yes, Pluto is one of them!

Rasica / Thinkstock

Nope, not even once. Pluto's orbital period is about 248 Earth years. It was discovered in 1930 and demoted a mere 76 years later. (The Price is Right sad trombone here.)
The Hardest Pluto Test You'll Take Today
You're a resilient space explorer!
Some of the questions may have tripped you up, but who gives a flying poo. When you're in space, it's not the pop quiz that matters: It's how you handle the final frontier's minefield of black holes and mystery creatures. Who knows, maybe you'll even find a worm hole and end up in an alternate dimension where Pluto is still clinging to its title and ice cream is a vegetable. At least now you can ace that Pluto pub trivia question when it comes up.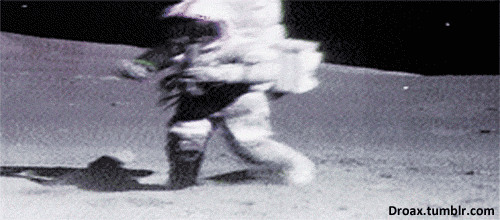 You're a space enthusiast!
Whether you believe Pluto is a planet or was rightfully demoted, you're a lean, mean space-knowledge machine. You're not afraid to stick your head out the spaceship and feel the cool breeze of space travel, even if it means getting some space bugs in your face while in warp speed. To you, planets or plutoids are trivial compared to the majesty of the universe, which you like getting lost in sometimes because it makes problems feel smaller — or to just feel that sweet caress of the cosmos.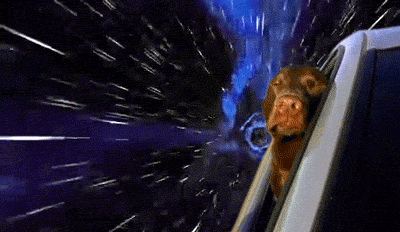 You know your way around the universe, which will come in extremely handy if an apocalypse strikes. Whether it was your exposure to The Hitchhiker's Guide to the Galaxy or your natural absorption of knowledge like a galactic sponge, you slayed that quiz like a cake cut with a sword.