NPR's New Podcast "Invisibilia" Will Blow Your Mind (And Also Explain It)
Here are five things you should know about the new six-part series, hosted by Radiolab and This American Life expats.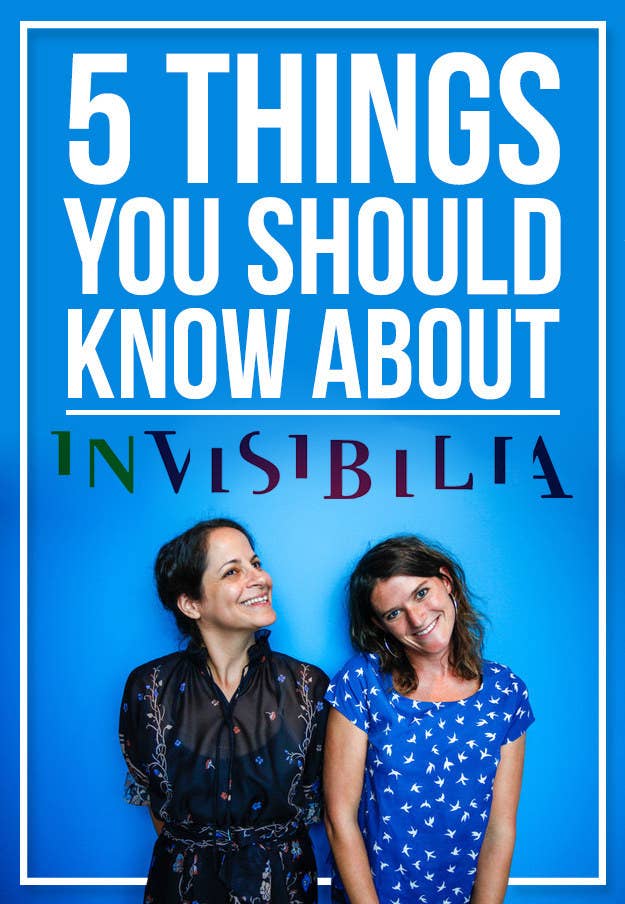 A man settles on the couch next to his wife to watch a movie. As the plot begins to thicken and violence erupts on screen, graphic thoughts suddenly swarm his mind.
What if he hurt someone? Worse yet, what if he turned on his wife and stabbed her?
That's one of the places Invisibilia goes: a crypt where we stash impulses, beliefs, and other invisible things that shape us. But hosts Alix Spiegel (left) and Lulu Miller aren't the kind to back away from a cobwebbed filing cabinet. They'll don a headlamp and happily spelunk through any spider fluff to get to the goods.
Here are some things you should know about Invisibilia.
1.
The two fell in love instantly.
In a creative radio-making way, that is. "We met at something called Third Coast, which is a place for radio dorks such as ourselves," said Miller of the Chicago festival, where a hum of radio-wave storytellers congregate every year — kind of like the Sundance of radio.
2.
But they opted out of the honeymoon phase.
While new couplings marinate in niceties, Miller, a Radiolab veteran, and Spiegel, one of the founding producers of This American Life, fast-forwarded to the middle of their relationship. "I really wanted to learn the Radiolab secret sauce techniques," said Spiegel, who pitched her what would become their first episode.
Sitting in the car on the way to report that first story as an experiment, they struck a deal to skim off any getting-to-know-you padding from their communication in favor of honesty.
Story ideas rapidly ponged between both reporters, but most wouldn't neatly slide into an eight-minute segment. And so Invisibilia was born.
3.
They hug the pachyderm in the room.
Think about a time you've had a terrible thought, and we mean truly terrible.
Now pull that thought out of your head like a spaghetti noodle and look at it. How would you label it in relation to yourself: foreshadowing, probably nothing, or completely meaningless flotsam?
The world of therapists, said Spiegel and Miller, is amid a revolution — and in their first episode of the six-part series, they'll take you on a tour of three prongs of therapy and how each would make sense of that dangling thought of yours.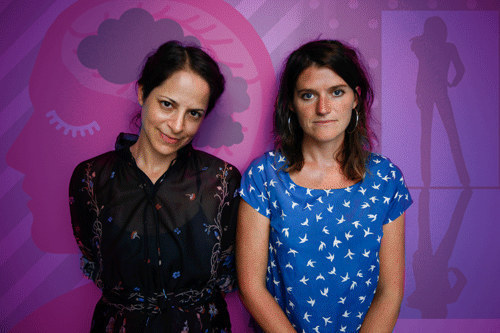 In the case of S, the man overwhelmed with violent visions, his partial anonymity isn't because he didn't want to talk: Opening up about murky brain stuff isn't easy, especially when things aren't readily understood.
"One of my favorite things about working on this is the magical Alix effect where she is the most direct person ever, but in an incredibly friendly way," said Miller. "There's just a [directness] like, 'I'm not going to even take two minutes to ease into it. I'm going to ask about the elephant in the room first.'"
Spiegel added, "The reason why we talk to them is because there is an experience that they are having that we all share on some level." People are willing to talk about what's in their files, especially if it means someone else will feel like less of an anomaly.
4.
Invisible things are hard to find.
It took months to secure an interview with a woman who biologically can't feel fear, primarily because she's well-guarded so that no one can take advantage of her. They've also spoken to a man trapped inside his head for 13 years and a woman who uses echolocation to navigate, to name just a few of the imperceptible phenomena the duo has covered.
Together with Anne Gudenkauf, the senior editor of NPR's science desk, Miller and Spiegel agreed on a mandate to extract stories that have had little or no exposure. "When you're trying to understand the system, there's an amount of people you need to check in with to get all the angles to start to get a picture to coalesce," said Spiegel. And in that process, your own structures shift to form new shapes, even if it's a few blocks at a time.
5.
Your perception of everyday things will change.
"I'll often go into a situation where I have one set of expectations and beliefs, and at certain points they get overturned," said Spiegel of their adventures. "That's the point of the show: making you think differently afterwards."
Catch all of Invisibilia's episodes over at NPR or subscribe to them on iTunes.