If you've ever had a hankering for one of Bob's burgers, you'll soon be able to craft the punderful masterpieces at home.
The Bob's Burger Experiment, run by Cole Bowden, is collaborating with Bento Box Entertainment, Fox, and Bob's Burgers creator Loren Bouchard to craft a cookbook with his original recipes. The blogger confirmed the news and posted this teaser earlier this week:
Working on exclusive recipes for The Bob's Burgers Cookbook!

I wish I could share them with you, because they've been delicious so far!
In an interview with NPR's The Salt, Bouchard said he loved the blog ever since he saw it. "It was maybe the best example of how doing a show in the age of the internet can be such a satisfying experience."
While Bowden will supply the recipes, Bouchard will assist with the illustrations. Rizzoli will publish the book.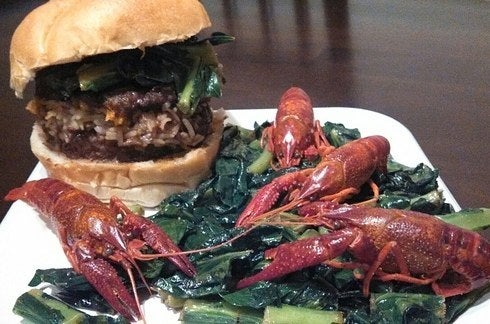 A sausage and beef burger stuffed with shrimp gumbo and rice, topped with collard greens. Served with crawfish and even more collard greens.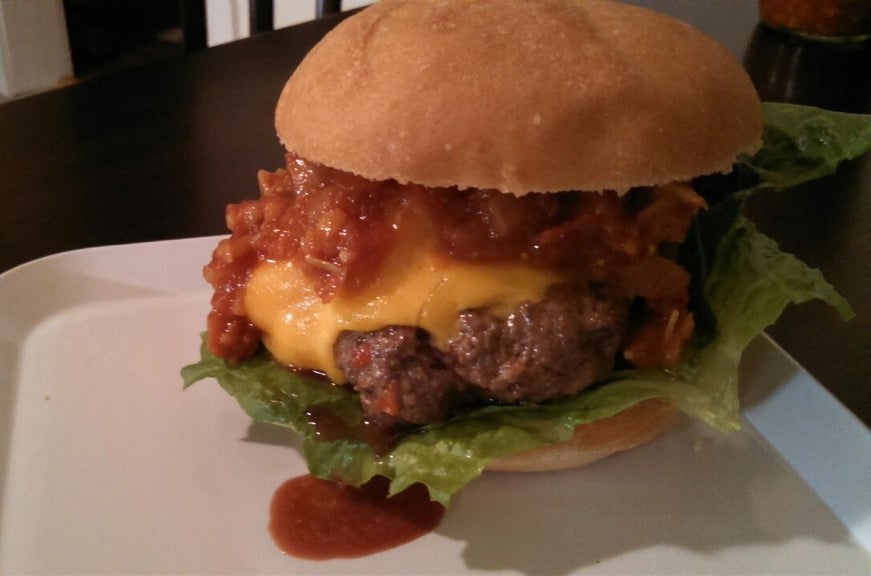 A habanero stuff patty slathered in melty cheese curds and a homemade tomato-ginger ketchup.
Excuse us while we have a crap attack.