5 Of Earth's Most Catastrophic Life-Wiping Events
The World Science Festival speculates: Is the sixth one happening right now?
Earth has had it pretty rough. After all that elbowing following the Big Bang, she's had five massive extinction events in her lifetime.
The World Science Festival compiled a simplified breakdown of what exactly happened — and what species took the biggest hits.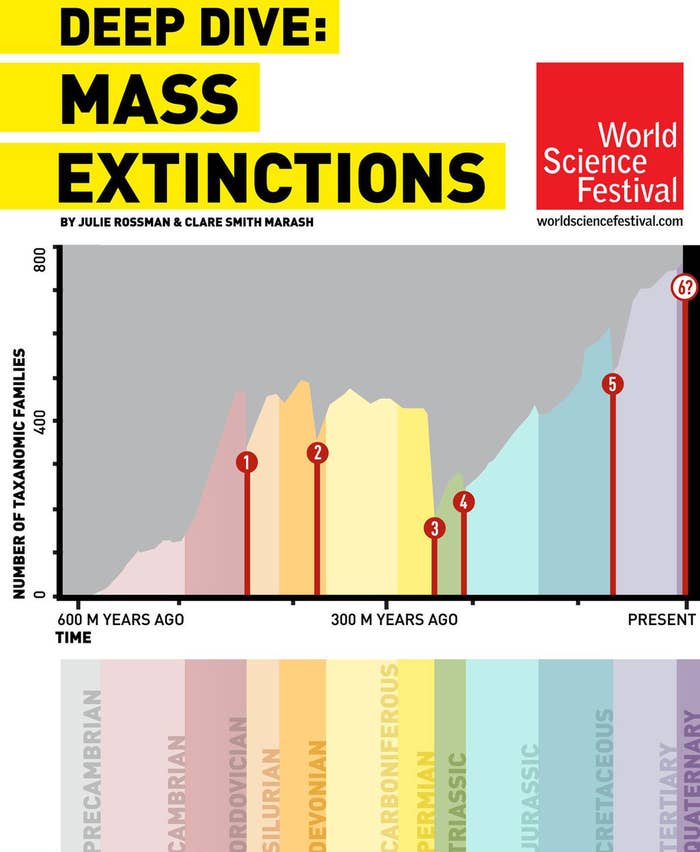 Volcanos and oxygen were the biggest instigators of these events. The most familiar is probably the fifth, which is an asteroid hitting Earth and being dinosaurs' ultimate demise.
Here's the breakdown:

Oops. Something went wrong. Please try again later
Looks like we are having a problem on the server.
What do you think: Are we the sixth biggest mass extinction event?
No, we're just living our lives