19 People Who Can't Figure Out How To Sell A Mirror
"This is my new favorite hobby." H/t an Siv!
1.
How complicated can it be to take a picture of a mirror without being in it?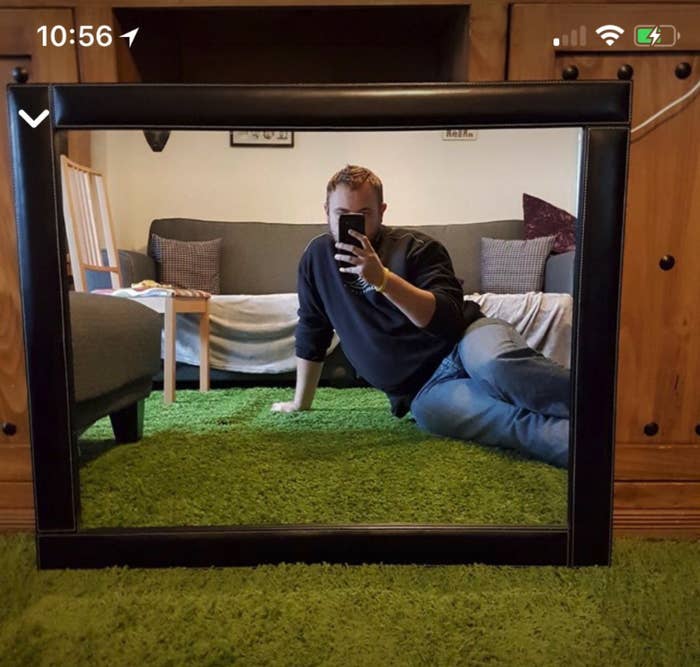 7.
We've been to the moon. We made supercomputers small enough to fit in our pockets. But this is still beyond our abilities as a species.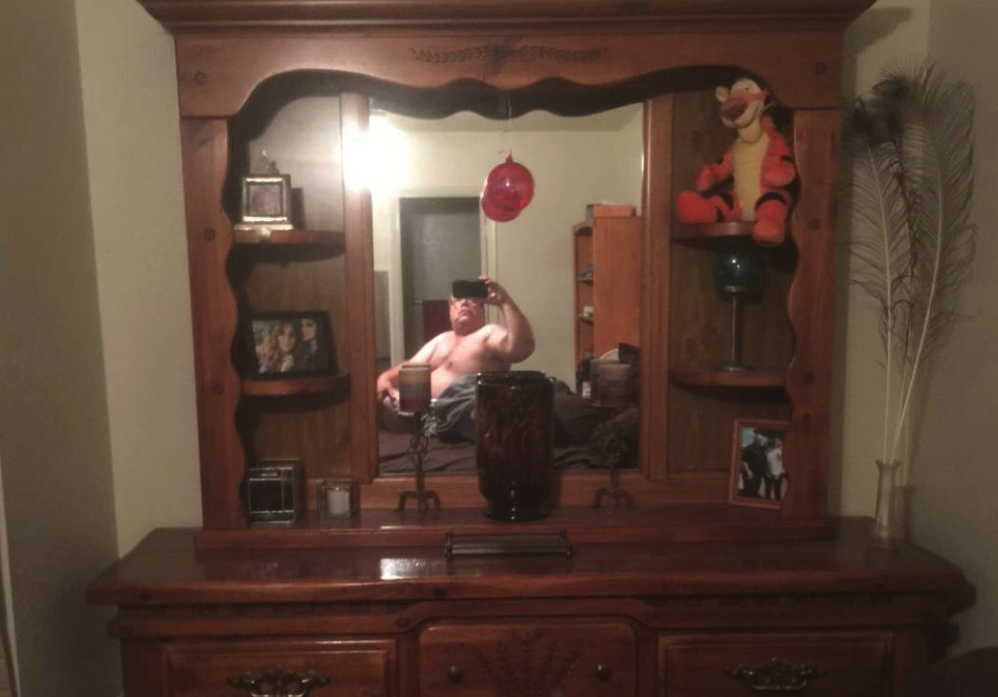 9.
This too: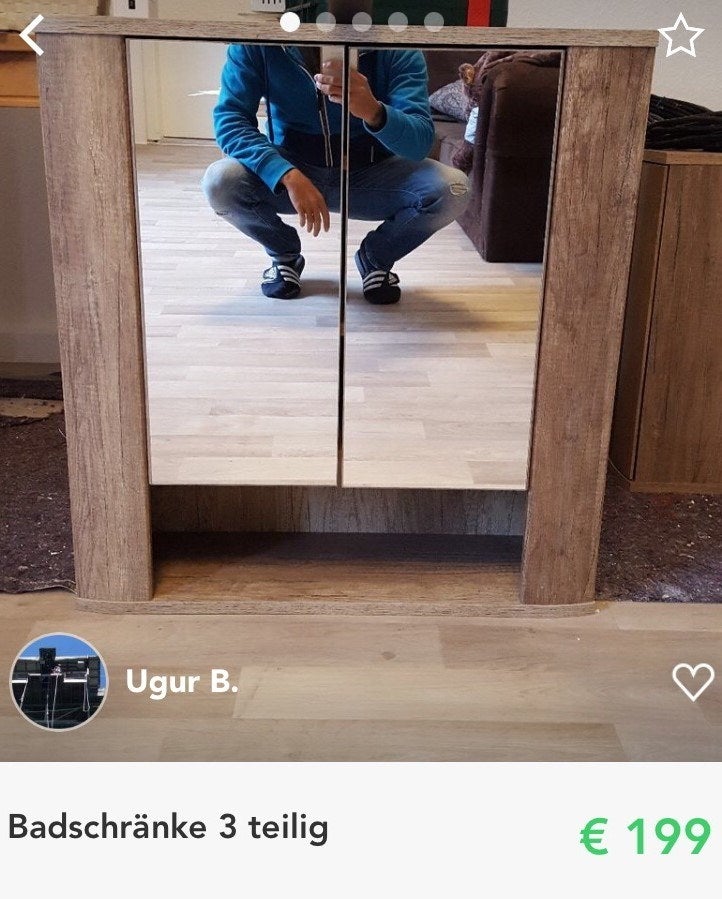 10.
Somehow, just a hand is more desperate than a whole body.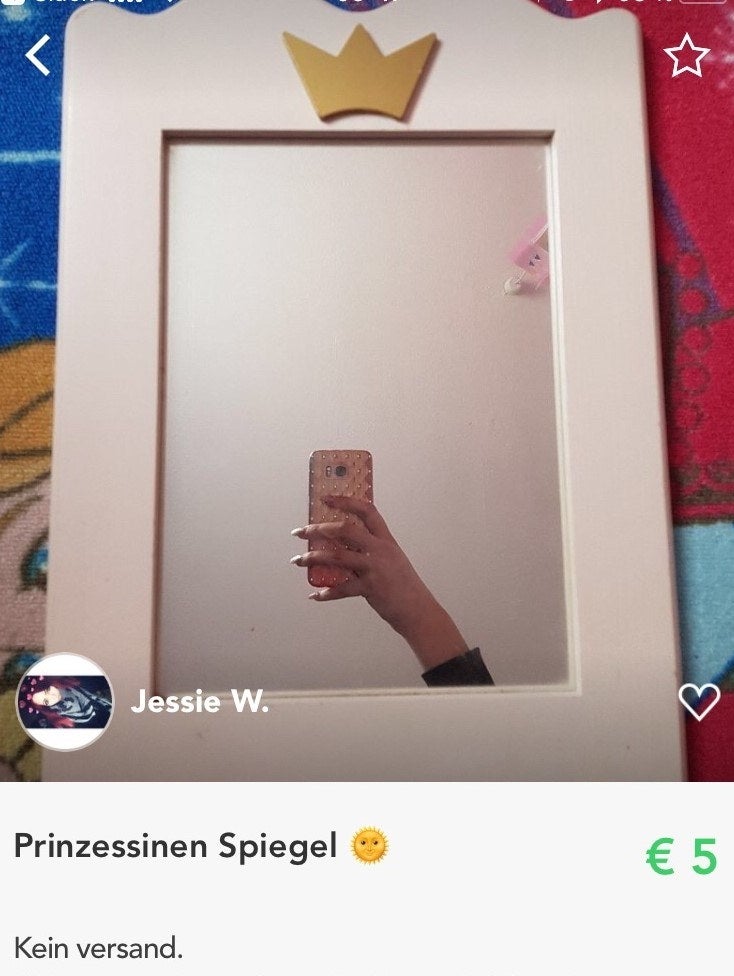 12.
Cool jammies.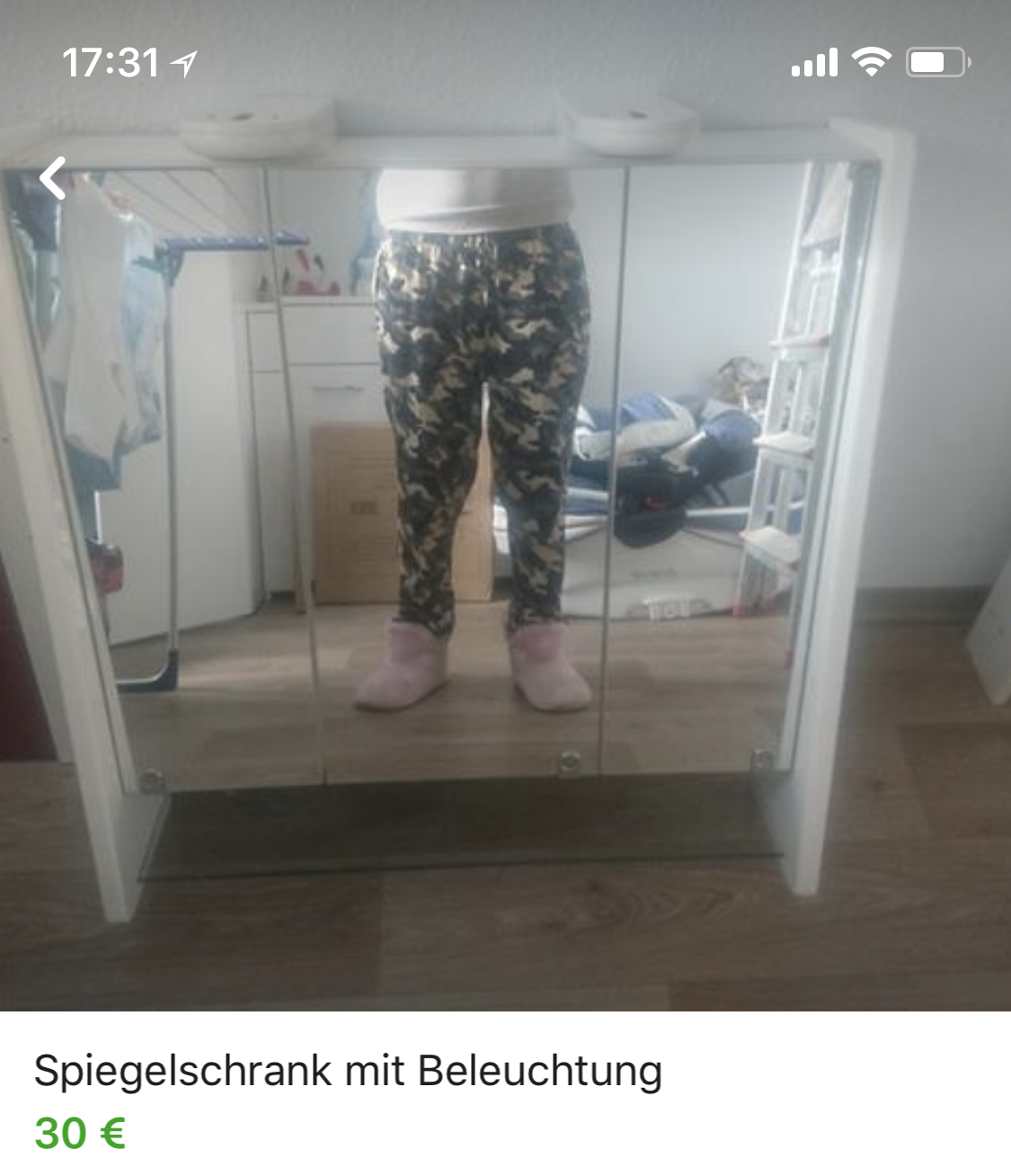 13.
You can hide, but you can't run.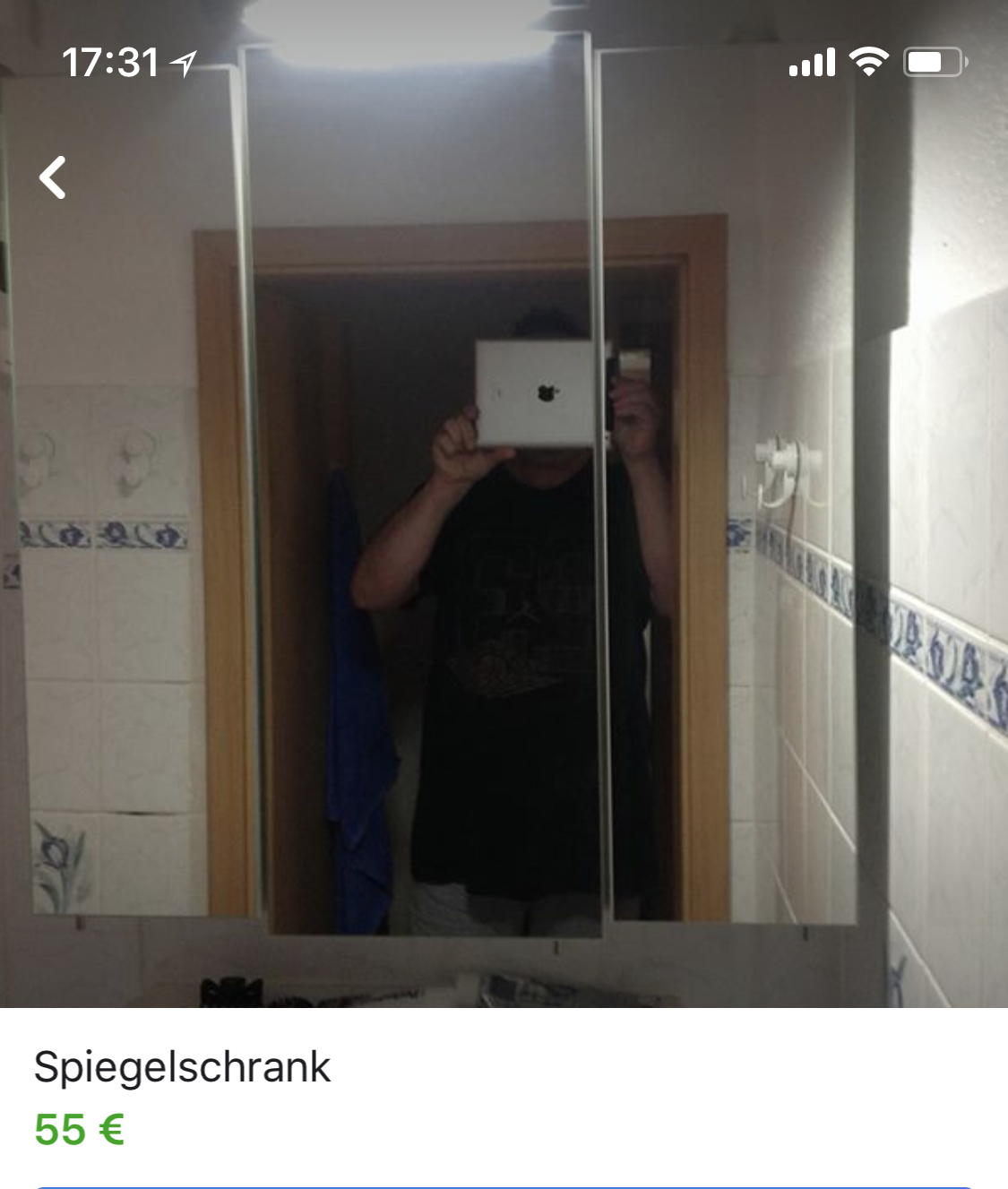 14.
I can still see you!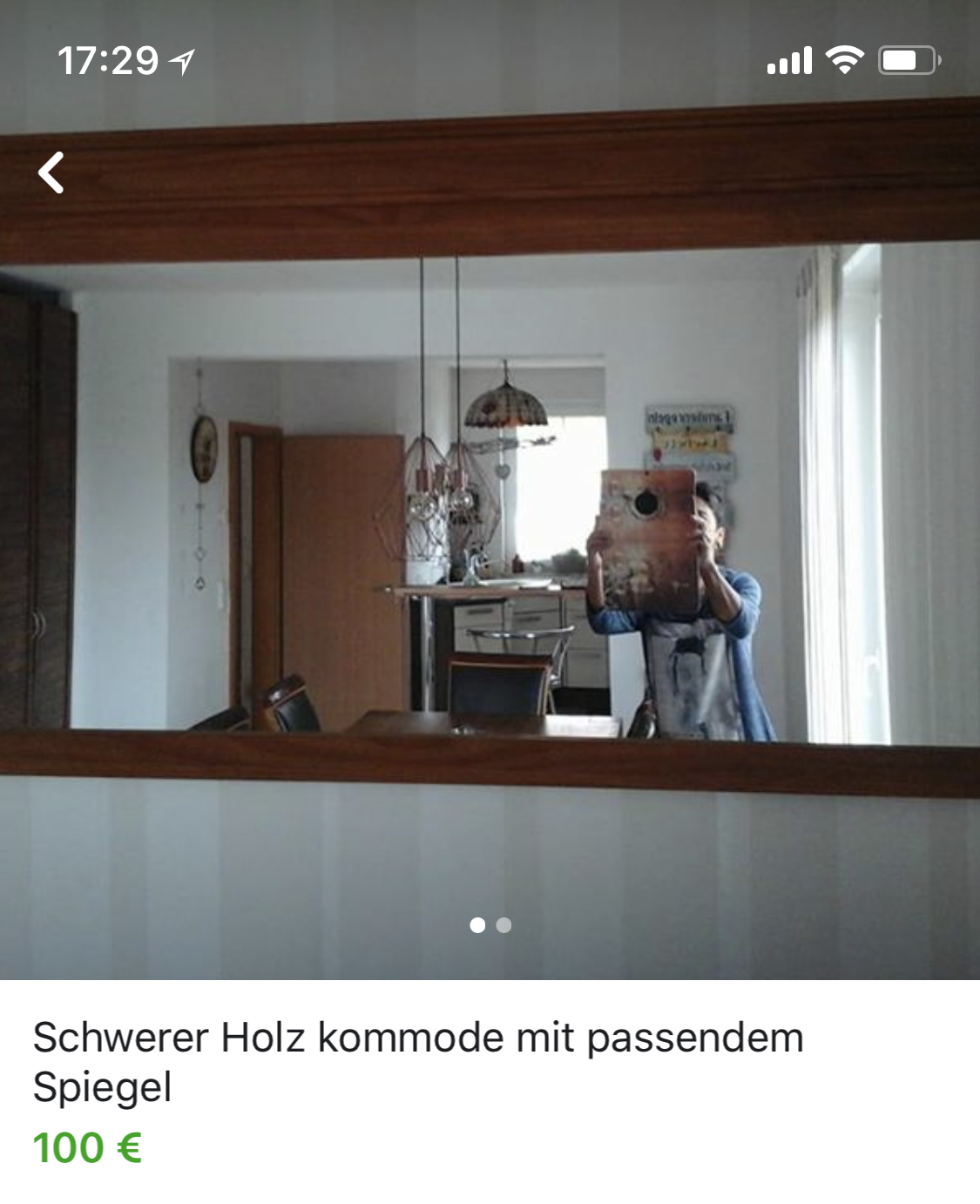 15.
Nope. Not good enough.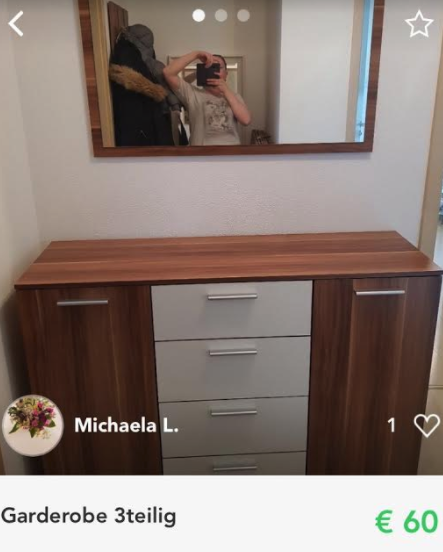 16.
But I guess it's a good indication that the mirrors are all in working order.
17.
After all, if you're in the market for a mirror, you want to make sure it reflects accurately.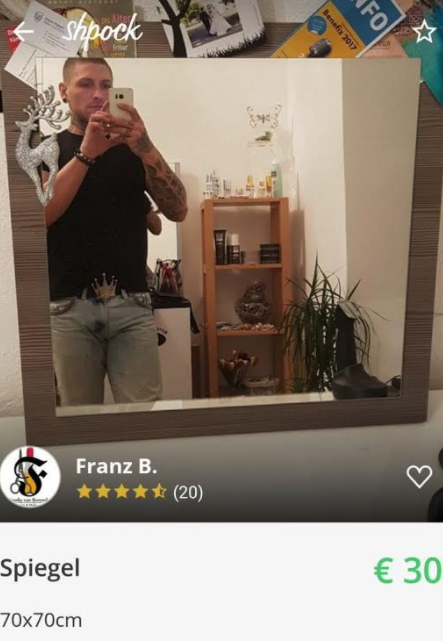 18.
Looking good, my dude!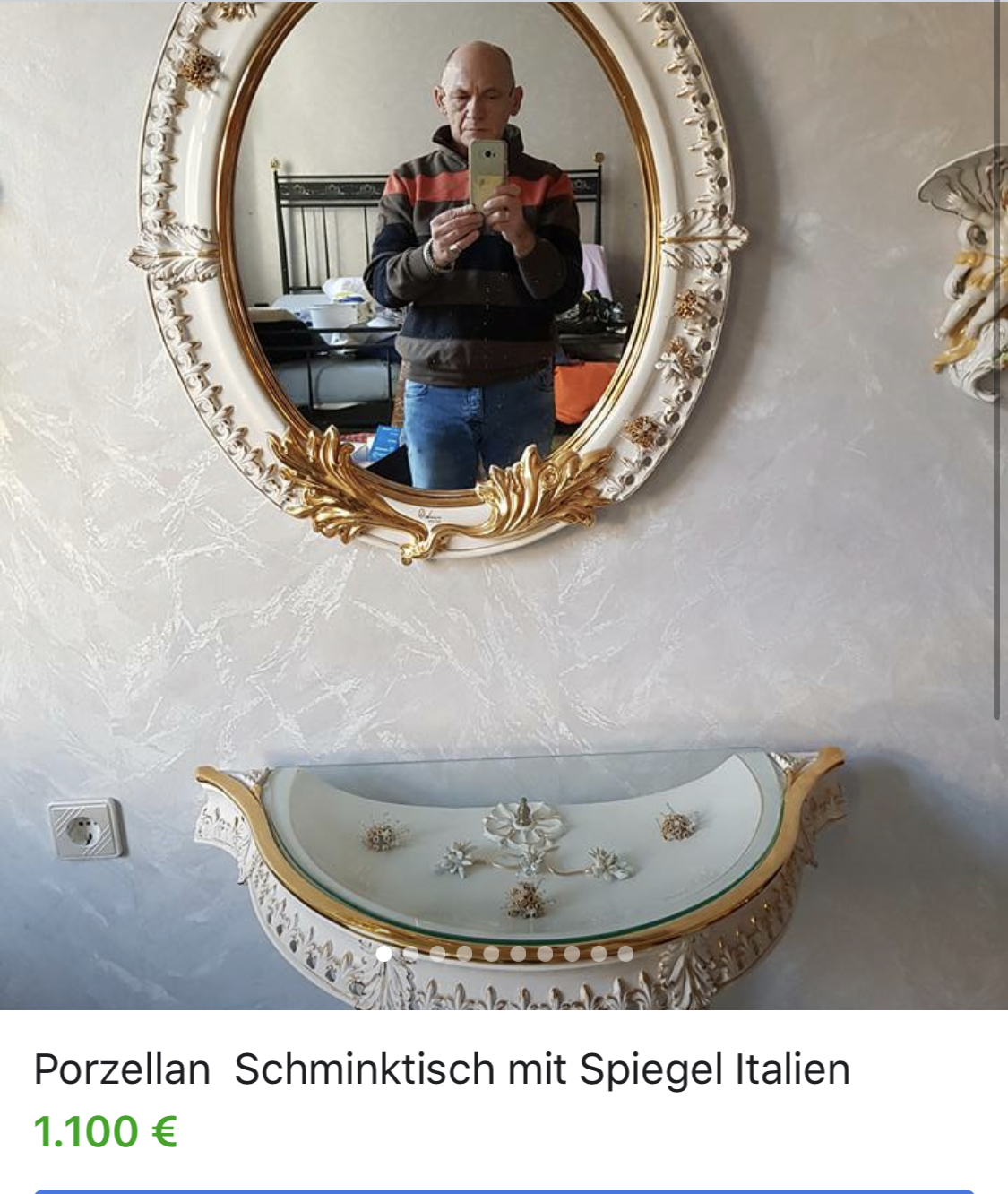 19.
Sold!