The media has never been shy when it comes to pressing LeBron James about big news stories. And he's never been scared to speak his mind, either.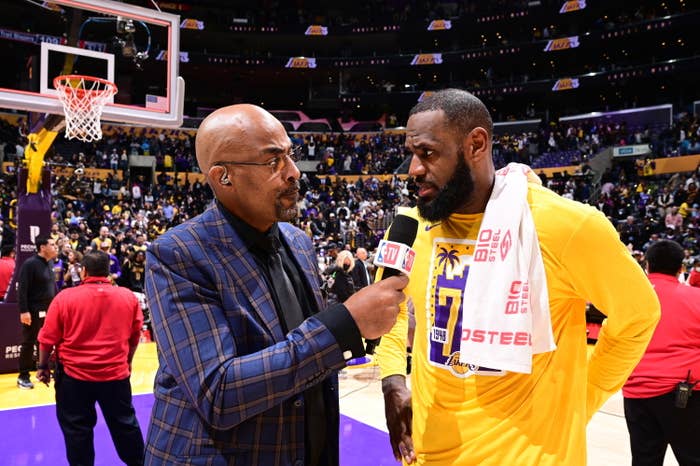 So that's why James found it strange that the press hasn't asked his opinion about the controversial photo of Jerry Jones that the Washington Post published recently.
In the photo, which was taken in September of 1957, a teenage Jones can be spotted among a group of white students who are bullying Black students at North Little Rock High School during one of the first instances of desegregation in the US.
While it's important to note that everyone makes mistakes and this was nearly 70 years ago, there didn't seem to be noticeable contrition from Jones, nor did he offer a genuine apology.
This rubbed many in the Black community the wrong way, especially after the recent controversy surrounding Kyrie Irving. (Not to mention Jones' stance against kneeling during the National Anthem and the fact he has never hired a Black head coach).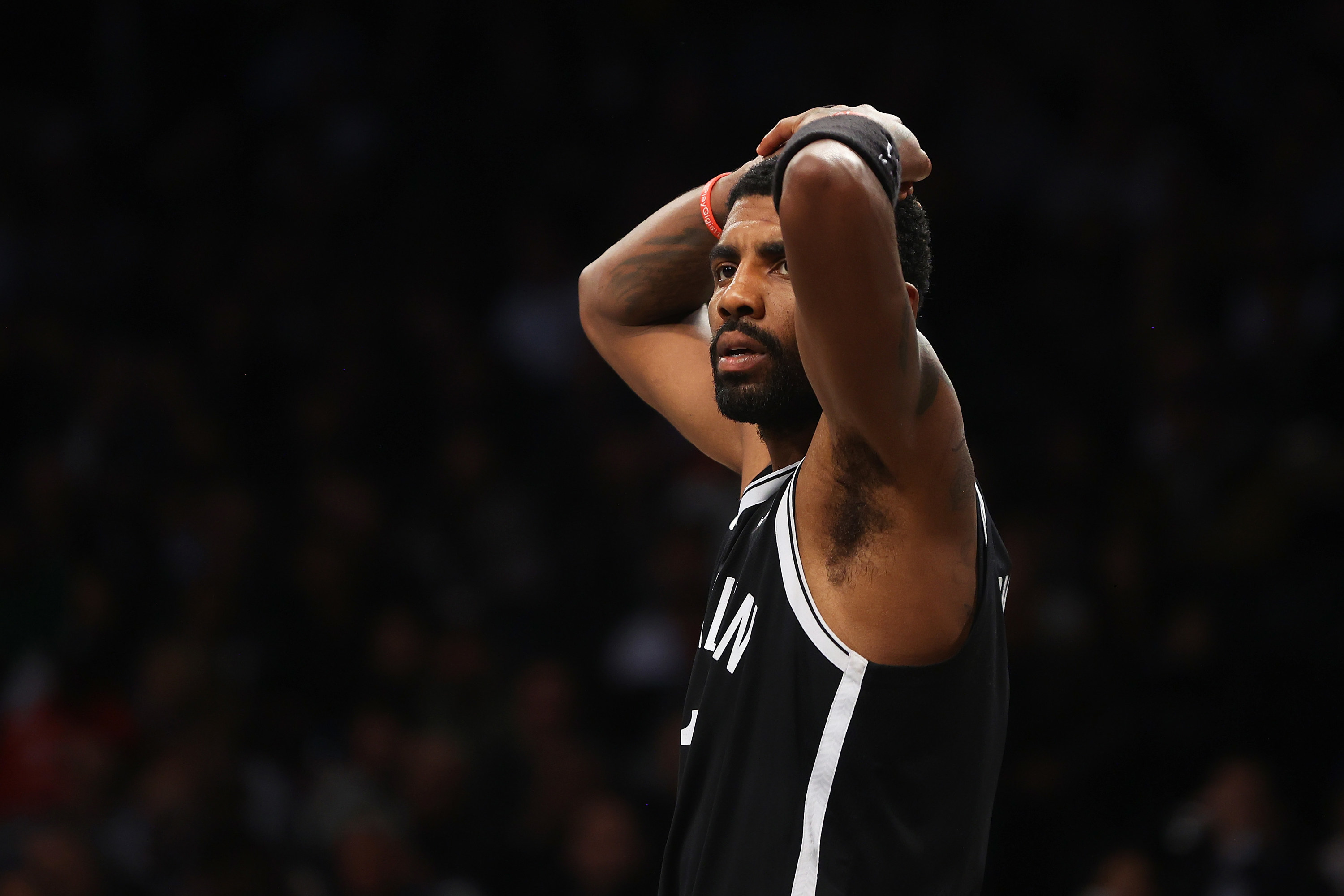 James spoke out about his former teammate at the time, stating, "Me personally, I don't condone any hate to any kind. To any race. To Jewish communities, to Black communities, to Asian communities. You guys know where I stand. I believe what Kyrie did caused some harm to a lot of people. And he has since, over the last — I think it was today, or yesterday — he apologized. But he caused some harm, and I think it's unfortunate."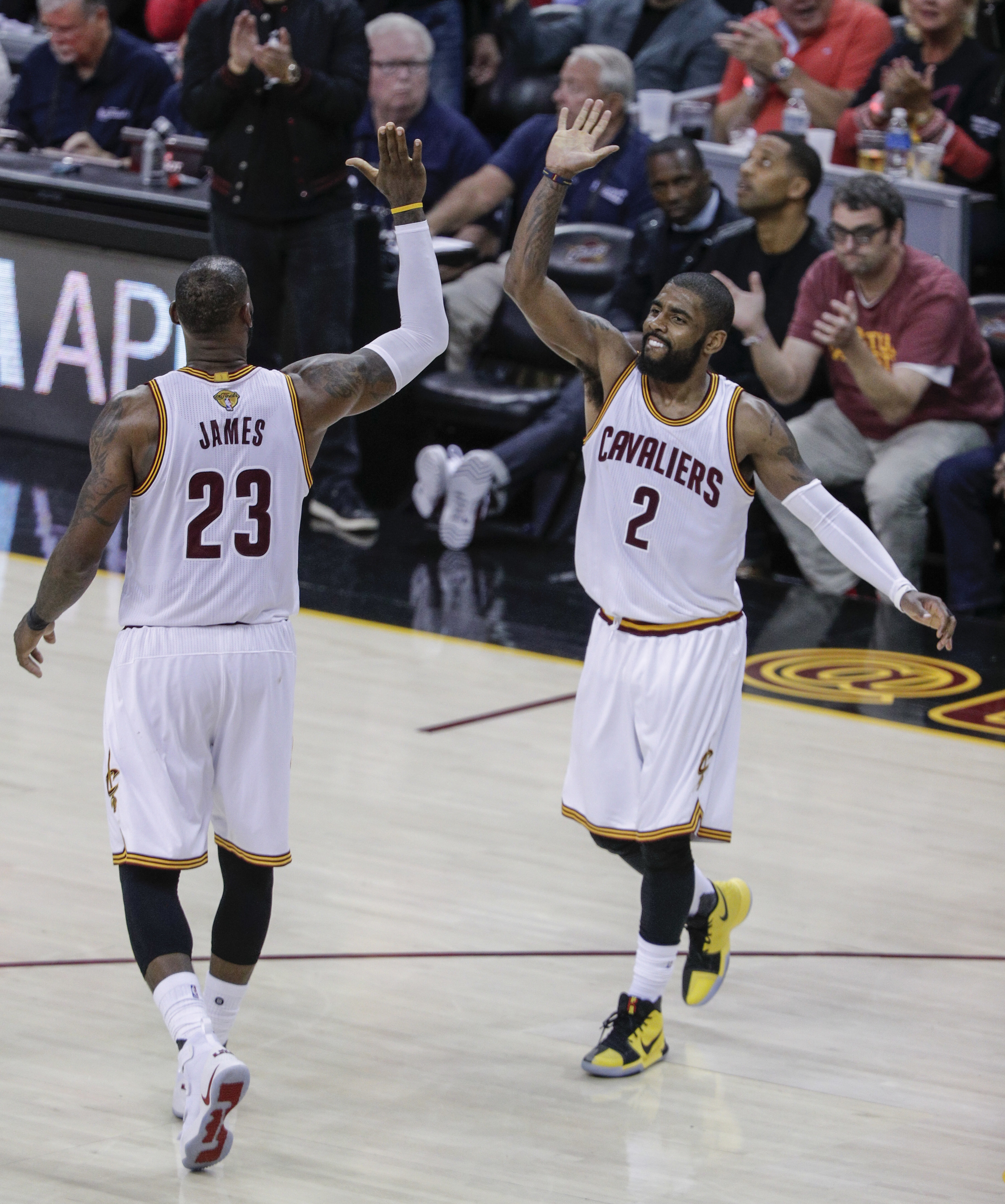 Irving was also presented a laundry list of demands by the NBA and the Brooklyn Nets to satisfy the suspension. Many athletes and commentators expressed how they felt the stipulations for Kyrie's return were excessive and perpetrated the act of "buck breaking."
Although Kyrie did apologize, companies like Nike put their relationship with him on pause.
While Kyrie was facing the repercussions of his actions, many in the Black community expressed how they hoped anti-Blackness would come with the same consequences as antisemitism. And this Jerry Jones situation may be proving that anti-Blackness doesn't come with any consequences at all. And LeBron made it a point to bring this up at a recent post-game interview.

After the Lakers defeated the Portland Trailblazers on Wednesday, LeBron attended the post-game press forum as usual. After answering questions about the game, he flipped the script.
"I got one question for you guys before you guys leave," he started. "I was thinking when I was on my way over here, I was wondering why I haven't gotten a question from you guys about the Jerry Jones photo. But when the Kyrie [Irving] thing was going on, you guys were quick to ask us questions about that."
"But it seems like to me that the whole Jerry Jones situation, photo — and I know it was years and years ago and we all make mistakes, I get it — but it seems like it's just been buried under, like, 'Oh, it happened. OK, we just move on.' And I was just kind of disappointed that I haven't received that question from you guys," James said.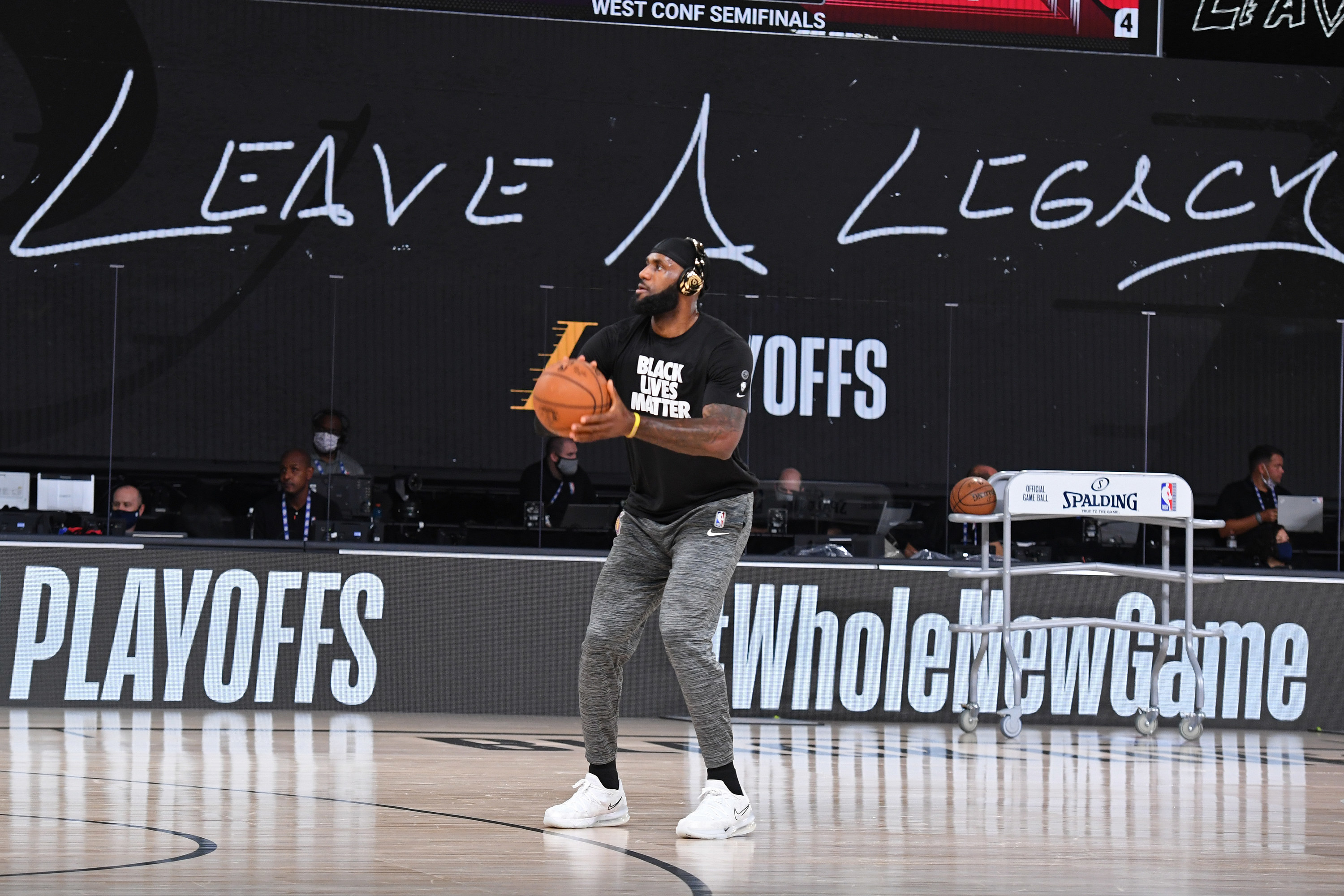 How do you feel about this entire situation? Let me know in the comment section below.