Frank and Louie is a "Janus cat."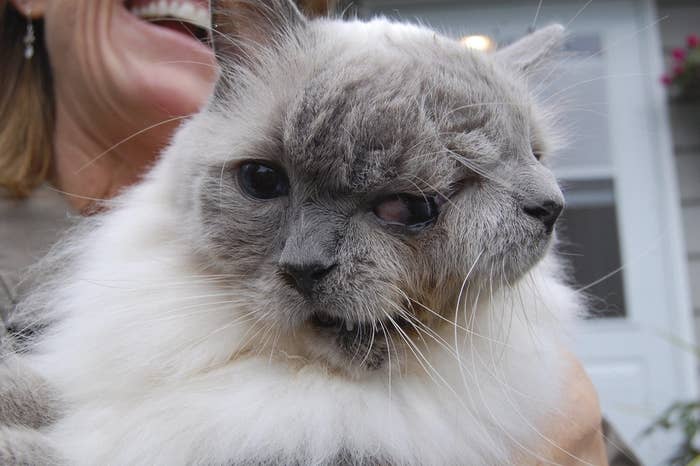 The technical name for that is Disprosopus, or craniofacial duplication.
Most cats with the condition die within hours, but Frank and Louie is now 13 years old.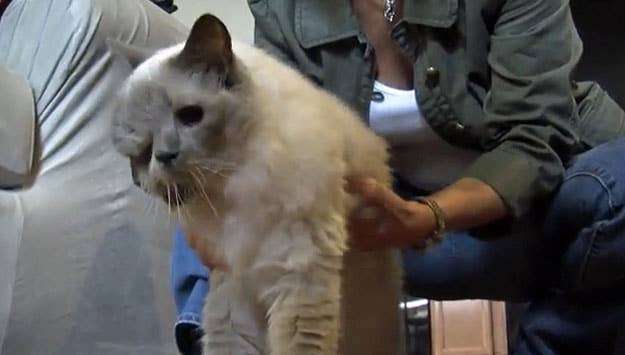 His original owner wanted to have him put down.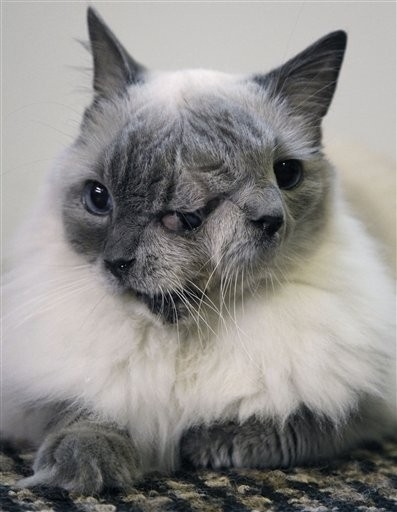 But an employee at the veterinary school took pity on him, and brought him home.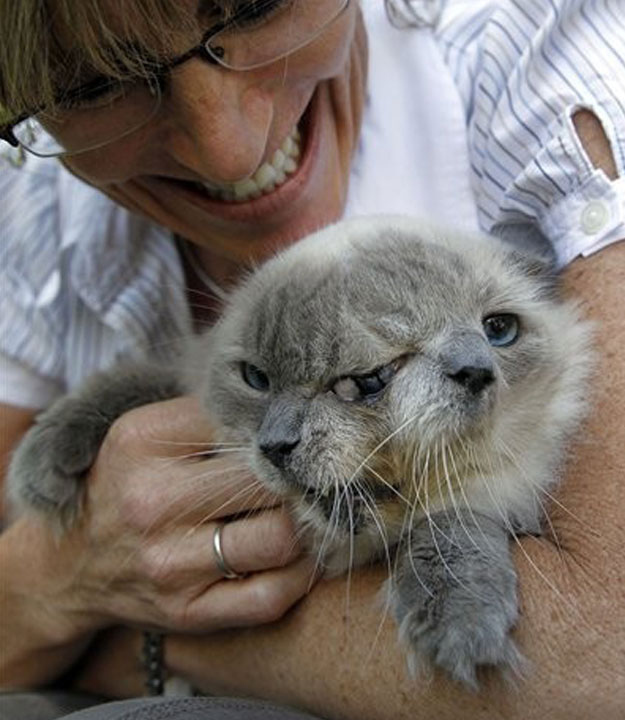 That's Frank on the left, and Louie on the right.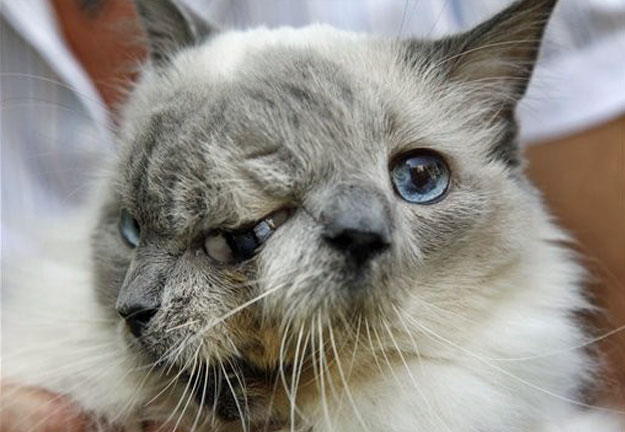 He's playful.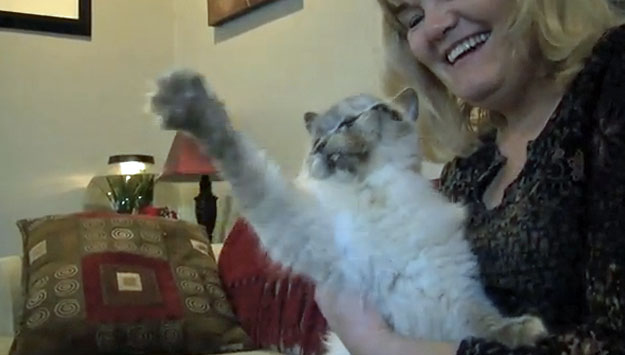 And affectionate.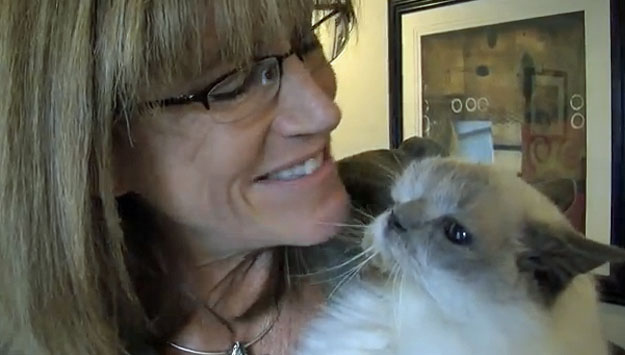 And generally adorable.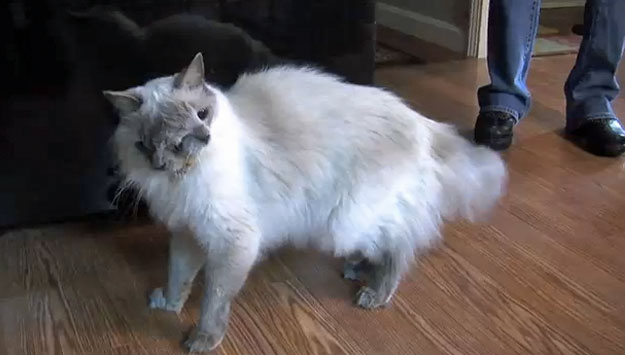 And definitely not to be confused with: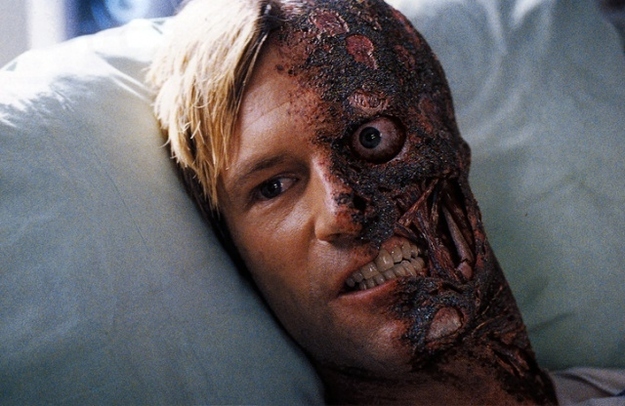 Or indeed: