What college did Andy go to?

Twentieth Century Fox Film Corporation

Via Twentieth Century Fox Film Corporation

What is the main ingredient in the corn chowder that Andy is eating, according to Nigel?

Twentieth Century Fox Film Corporation

"Corn chowder. That's an interesting choice. You do know that cellulite is one of the main ingredients in corn chowder."

Via Twentieth Century Fox Film Corporation

What's the name of Miranda's dog?

Twentieth Century Fox Film Corporation

The most stylish Saint Bernard around.

Via Getty Images

What color is Andy's infamous sweater?

Twentieth Century Fox Film Corporation

Which Oscar de la Renta made fashionable in 2002, when he released a collection of cerulean gowns, according to Miranda.

Via Twentieth Century Fox Film Corporation

What brand were Andy's iconic boots?

Twentieth Century Fox Film Corporation

Emily: How... Are you wearing the Ch... Andy Sachs: Chanel Boots? Yeah, I am.

Via Twentieth Century Fox Film Corporation

What is the name of Gisele Bündchen's character?

Twentieth Century Fox Film Corporation

Serena, Emily's gossip friend.

Via Twentieth Century Fox Film Corporation

Who designed Andy's bag?

Twentieth Century Fox Film Corporation

It's an original James Holt, obviously.

Via Twentieth Century Fox Film Corporation

How many outfits does Andy wear during the Vogue montage?

Twentieth Century Fox Film Corporation

Via Twentieth Century Fox Film Corporation

Which Harry Potter manuscript does Miranda ask Andy to get for the twins?

Twentieth Century Fox Film Corporation

Harry Potter and the Deathly Hallows

Harry Potter and the Order of the Phoenix

Harry Potter and the Half-Blood Prince

The seventh and final book, Harry Potter and the Deathly Hallows.

Via Scholastic

Where does Emily tell Andy to leave the book?

Twentieth Century Fox Film Corporation

On the table with the flowers.

On the table with the vase.

On the table with the flowers.

Not at the tops of the stairs.

Via Twentieth Century Fox Film Corporation

Who is the only designer to ever elicit a smile from Miranda?

Twentieth Century Fox Film Corporation

The smile was thanks to Tom Ford.

And it was back in 2001, when her daughters were not even born yet.

Via Twentieth Century Fox Film Corporation

What song can be heard in the background during the Paris montage?

Twentieth Century Fox Film Corporation

"City of Blinding Lights," U2

"I Love Paris," Ella Fitzgerald

That montage would not be the same without "City of Blinding Lights" playing.

Via giphy.com

What famous designer can be seen greeting Miranda during Paris Fashion Week?

BuzzFeed / Twentieth Century Fox Film Corporation

With his classic tan.

Via Twentieth Century Fox Film Corporation

Who has to be seated at Miranda's table during the Paris event?

Twentieth Century Fox Film Corporation

Because of course he's friends with Miranda.

Via Getty Images

Which romantic song can be heard in the background during Christian and Andy's date?

Twentieth Century Fox Film Corporation

"The Way You Look Tonight," Frank Sinatra

"La Vie en Rose," Edith Piaf

"Sympathique," Pink Martini

The romantic "La Vie en Rose."

Which is a Paris cliché.

Via Twentieth Century Fox Film Corporation

Which newspaper does Andy interview for in the end?

Twentieth Century Fox Film Corporation

Welcome to the New York Mirror, Andy Sachs!

Where they hire her on recommendation from Miranda Priestly.

Via Twentieth Century Fox Film Corporation
Make Miranda Priestly Proud By Getting 16/16 On This "The Devil Wears Prada" Quiz
If it were up to Miranda Priestly, you would be fired from the world. Fortunately, she's not your boss.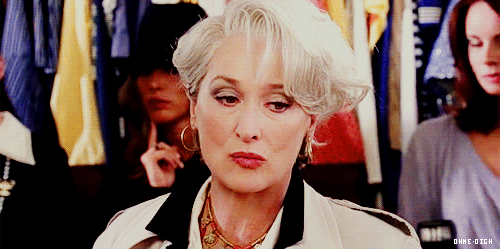 If this quiz were an interview to work at Runway, you would be a huge disappointment to Miranda.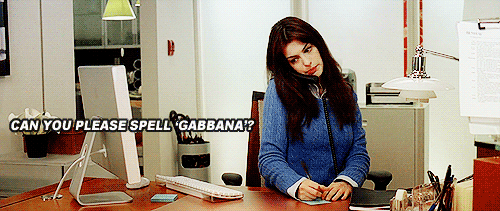 When it comes to TDWP, you can hold your ground. With a bit more practice, you could the next Emily.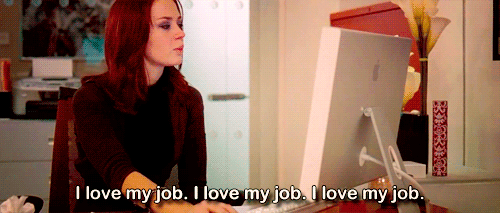 You're an Emily through and through. Congratulations! Miranda would be proud of you.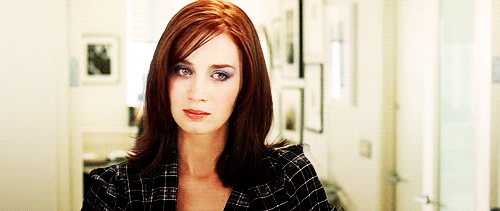 You're the true Miranda Priestly in the flesh. You've probably watched the movie more times than you care to admit, but it all paid off because, by now, you've become an expert in the TDWP universe. Congrats! I guess those Chanel boots are yours?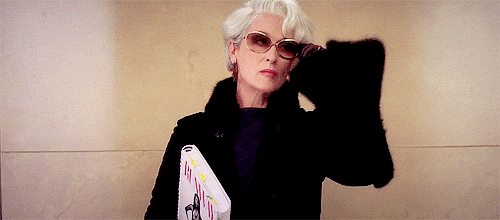 This post was translated from Spanish.
CORRECTION
A previous version of this post had an error and the editor has been fired by Miranda. Emily is the one who asked Andy to deliver the book. H/T to the commenters for pointing that out!