Getty Images / BuzzFeed México

Via Walt Disney Pictures

Pirates of the Caribbean: At World's End

Via Walt Disney Pictures

Via New Line Cinema

Via New Line Cinema

Via Fox Searchlight Pictures

Via Fox Searchlight Pictures

Via Universal Studios

Via Universal Studios

Via Miramax

Via Miramax

Via Paramount Vantage

Via Paramount Vantage

Via Warner Bros.

Via Warner Bros.

Via Dimension Films

Grindhouse: Planet Terror / Deathproof

Via Dimension Films

Via Miramax

Via Miramax

Via Pixar

Via Pixar

Via Dreamworks

Via Dreamworks

Via Columbia Pictures

Via Columbia Pictures

Via 20th Century Fox

Via 20th Century Fox

Via Paramount Vantage

Via Paramount Vantage

Via Universal Pictures

Via Universal Pictures

Via Warner Bros.

Via Warner Bros.

Via Paramount Pictures

Via Paramount Pictures

Via Paramount PicturesF

Via Paramount PicturesF

Via Focus Features

Via Focus Features

Via Universal Studio

Via Universal Studio

Via Pathé

Via Pathé

Via Warner Bros.

Harry Potter y la Orden del Fénix

Via Warner Bros.

Via Warner Bros.

Via Warner Bros.

Via Sony Entertainment

Via Sony Entertainment

Via Walt Disney Pictures

Via Walt Disney Pictures

Via Warner Bros.

Via Warner Bros.

Via Universal Studios

Via Universal Studios

Via Walt Disney Pictures

El mundo mágico de Terabithia

Via Walt Disney Pictures

Via The Weinstein Company

Via The Weinstein Company

Via Paramount Vantage

Via Paramount Vantage

Via 20th Century

Via 20th Century

Via Warner Bros.

Via Warner Bros.

Via Universal Studios

Via Universal Studios

Via Fox Searchlight

Via Fox Searchlight

Via Walt Disney Pictures

Via Walt Disney Pictures

Via Paramount Pictures

Via Paramount Pictures

Via New Line Cinema

Via New Line Cinema

Via Touchstone Pictures

Via Touchstone Pictures

Via Paramount Pictures

Via Paramount Pictures

Via Universal Pictures

Via Universal Pictures

Via MGM

Via MGM

Via Universal Pictures

Resident Evil: Extinction

Via Universal Pictures

Via Walt Disney Pictures

Via Walt Disney Pictures

Via 20th Century Fox

Via 20th Century Fox

Via Columbia Pictures

Via Columbia Pictures

Via The Weinstein Company

Via The Weinstein Company

Via 20th Century Fox

Fantastic Four: Rise of the Silver Surfer

Via 20th Century Fox

Via New Line Cinema

Via New Line Cinema

Via 20th Century Fox

Alien vs. Predator: Requiem

Via 20th Century Fox

Via Warner Bros.

Via Warner Bros.

Via Sony Pictures

Via Sony Pictures

Via Warner Bros.

Via Warner Bros.

Via 20th Century Fox

Via 20th Century Fox

Via Entertainment Film

Via Entertainment Film

Via Sony Pictures

Via Sony Pictures

Via 20th Century Fox

Via 20th Century Fox

Via Dreamworks

Via Dreamworks

Via Lionsgate

Via Lionsgate

Via Universal Studios

I Now Pronounce You Chuck & Larry

Via Universal Studios

Via Dreamworks

Via Dreamworks

Via Warner Bros.

Via Warner Bros.

Via Columbia Pictures

Via Columbia Pictures
63 Películas de 2007 que cumplen 10 años
Definitivamente 2007 no fue tu año favorito en el cine. Apenas si has visto algunas y seguramente de la mitad ni te acuerdas. No te culpamos, la culpa la tuvo The Bee Movie.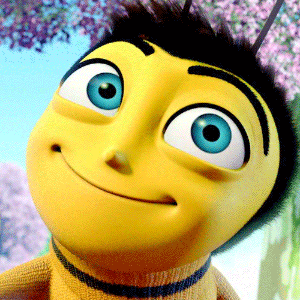 Cuando se trata de la filmografía de 2007 apeeeenas si te defiendes. Seguramente viste los éxitos de taquilla y después de Transformers no te quedaron ganas de ver más. Date una oportunidad, hay joyas que no te van a decepcionar como Persépolis, Into the Wild y .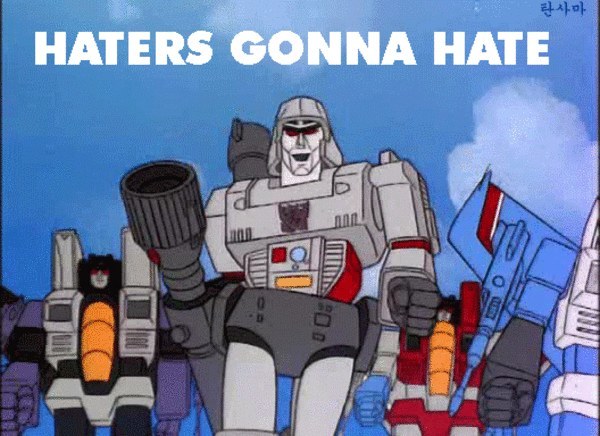 2007 tal vez fue hace milenios pero en su momento te la viviste en el cine. Tal vez hasta te arrepientes de haber visto algunas (Norbit) pero seguramente hay otras que vale la pena que revivas.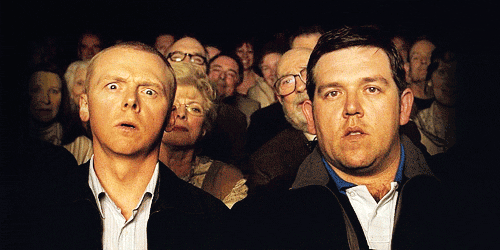 ¡Eres un cinéfilo retro! Si, 2007 ya cuenta como retro y como buen experto, viste la mayoría en su momento. Felicidades, te entregamos la medalla a Cinéfilo de Honor de 2007.