US-based New England Brewing Company has recently come under fire for their beer called "Gandhi-Bot," an India Pale Ale.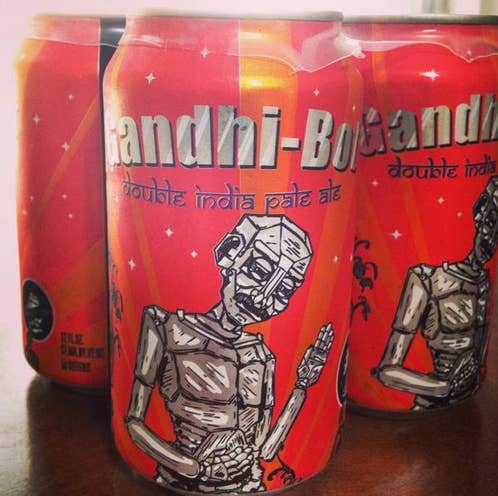 The product describes itself as "an ideal aid for self-purification and the seeking of truth and love."
Advocate S. Janardhan Goud has filed a petition at the Nampally court in Hyderabad against the product.
He claims that using the name and picture of Mahatma Gandhi is condemnable and punishable according to Indian laws and amounts to an offence under the Prevention of Insults to National Honour Act, 1971, and Section 124-A of the Indian Penal Code. He added that it is an insult to Mahatma Gandhi.