Shia LaBeouf Opens A Call Center So You Can Chat To Him.. Directly.
Hollywood star Shira LaBeouf will sit in a makeshift call center from 11AM-6PM for the next four days, where you can err... speak to him directly.
First he denounced his fame, now he's inviting you to call him to 'touch your soul' whilst he sits in a makeshift call center in Liverpool. Hollywood star, Shia LaBeouf (you may remember him from The Transformers) continues to develop his new career as a performance artist. In his latest stunt,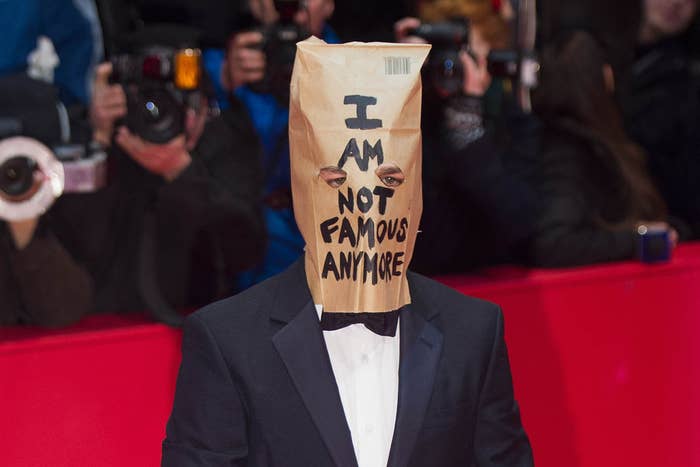 In Shia's latest performance art project (he's ditched the glitz and glamour of Hollwood if you didn't get the memo) he's set up a call center in Liverpool's Fact Gallery, alongside his creative collaborators Nastja Sade Ronkko and Luke Turner.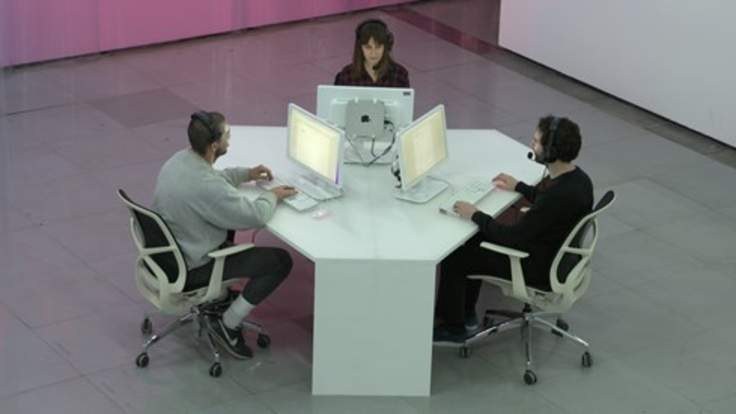 The project is called #TOUCHMYSOUL and basically it involves Shia and his two creators, sitting at their desks - like normal office folk - between the hours of 11am-6pm over the next four days, taking calls from members of the public.
So budding Shia fans, you can not only speak to him yourself on +44 (0)151 808 0771, you can go down to the gallery and witness this phone answering (live, before your every eyes) and of course you can live stream the entire day.
He's been tweeting about it a lot, give him a call.