These days, home renovations are easier than ever and there's constant inspo everywhere!
But with that being said, some of these trends need to go, no matter how easy they are.
1.
GO: Starting with the geometric accent wall. This might be different and easy to create, but it's an eyesore.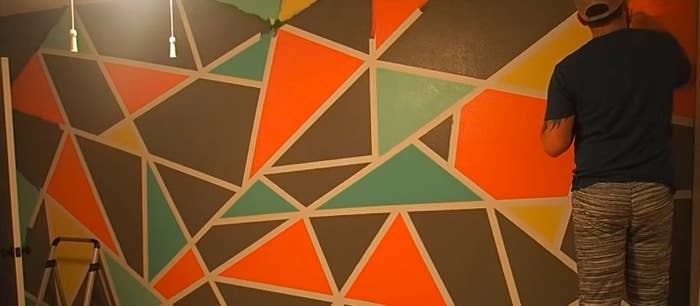 2.
STAY: Accent walls are a great idea, though, and if you prefer sharp lines, you can go for a diagonal painted accent wall.
3.
GO: Putting stone on the outside of a bathtub needs to stop.
4.
STAY: Wood panel on the side of a tub can look really nice, as long as the rest of the design is minimal or modern to give it a spa feel.
5.
GO: Fake hanging vines in the bedroom have to go.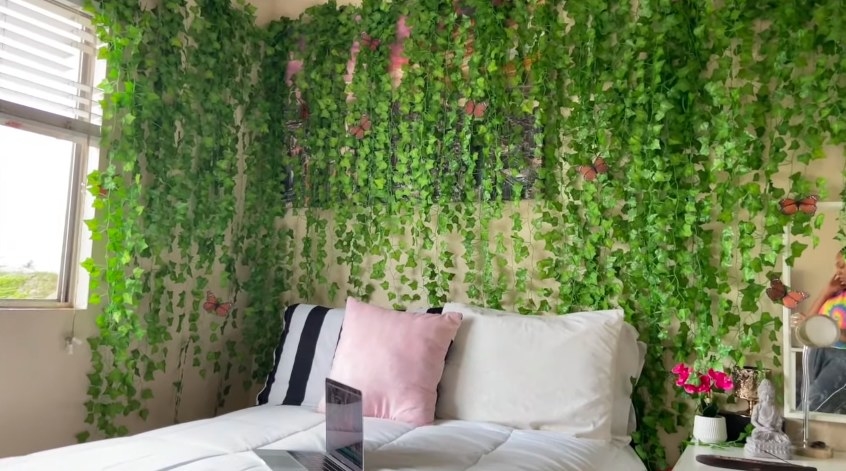 6.
STAY: But hanging plants are always a cute addition to a room, for adding more dimension or greenery. They can be fake, too!
7.
GO: Peel and stick tile on bathroom floors is just not safe, therefore it has to go.
8.
STAY: If you're bored of your tile, try changing the grout color! It's easy and fun.
9.
GO: The once-trendy acrylic coffee table had its moment, but it's over now.
11.
GO: Thoughtless gallery walls aren't making any kind of statement.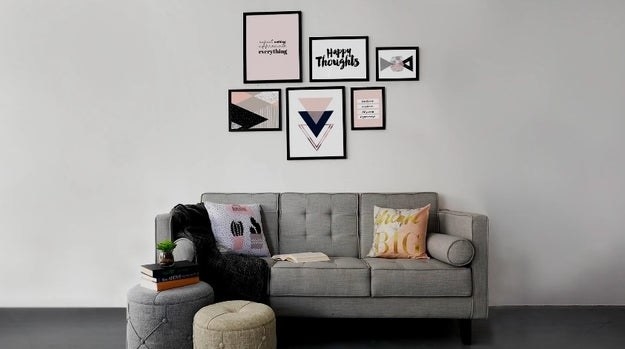 12.
STAY: A personal gallery wall of family memories with room for growth is a lovely and personal take on the gallery wall.
15.
GO: Painted countertops may be a quick and cheap fix, but they can look cheap, too.
17.
What are your favorite current home design trends? Which do you hate? Let us know in the comments!