Pet parenthood is one of the most fun and rewarding responsibilities. Four years ago, I adopted my rescue cat from a local shelter, and he quickly made his way into my heart, camera roll, and monthly budget.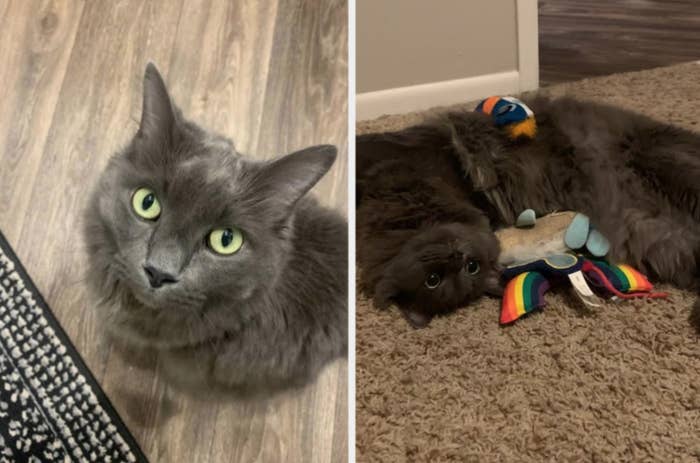 One of the biggest lessons I've learned is that ensuring your wallet is ready for your new fur baby is just as important as puppy- or kitten-proofing the house. Financial preparation can eliminate heartache and stress and helps you stay on track for both upfront and recurring pet expenses!
First-time cat owners may spend a little bit less than their dog-owning counterparts, but they can still anticipate dishing out $695 to $3,100 on initial costs, according to Rover's "The Cost of Cat Parenthood" report. Start budgeting right meow!
Wondering what makes these numbers so high? Let's break down the essential expenses of a first-time pet owner:
2.
Licenses and initial one-time costs
As you can see, there is no magic number for the amount of money a new pet owner should have set aside. Based on these categories, your pet, and your budget, determine the number that works for you and start saving. Being adequately prepared to welcome your pet home is the best way to begin fur-ever!