What is your favorite color?

ThinkStock

What is your weapon of choice?

Cartoon Network

Choose your favorite animal

ThinkStock

Are you an early morning person or a late night person?

ThinkStock

I stay up well past midnight

I get up at a decent hour

I'm up early and go to sleep late

Night time is the right time

Time of day doesn't even matter

How would your friends describe you?

Cartoon Network
Which "InuYasha" Character Are You Really?
Like Inuyasha, you're stubborn, sometimes mean, and tend to have no manners. You're strong and have much power, but can only unleash that power when protecting your loved ones. You have trouble telling people how you feel, but always find a way to let them know.
You're outgoing, brave, and downright lovable. You can be stubborn when it comes to telling people how you really feel, but you will always put others before yourself when need be.
You can be scared sometimes, even if you try to be brave. And sometimes your mischievous pranks tend to make others angry. However, no matter what you do, your friends will always love and protect you like their family.
You tend to have lots of crushes, more than most, but know that there is one special person out there for you. Sometimes you lie when it's needed but you always end up doing the right thing and helping others in the process.
You're a fighter. Family is the most important thing to you, and you'd do just about anything to keep them safe. You're stronger than most, and prefer to spend your time bettering yourself and your friends than looking for a significant other.
You are evil. You like power above all else, and have a hard time trusting anyone. You can hold a grudge and like to watch those who hurt get hurt in return. But there's good in you too that only a few people can see.
You love to help others more than anything else. You would even sacrifice your happiness for those that you love. But you have a hard time moving forward and tend to hold grudges based on unreliable knowledge.
You're a fierce warrior. You love leading people and taking care of business yourself. However, you don't like when someone takes your things. You're extremely confident and are great with the opposite sex, though you tend to only have the heart for one person at a time.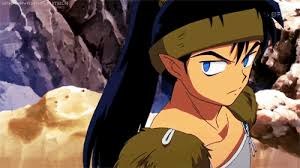 This post was created by a member of BuzzFeed Community, where anyone can post awesome lists and creations.
Learn more
or
post your buzz!