11 Hints From "Bridgerton" That Pointed To Lady Whistledown's Identity Before The Big Reveal
This season's biggest mystery.
Fair warning: This post contains spoilers!
Lady Whistledown is both admired and feared throughout Season 1 of Netflix's Bridgerton.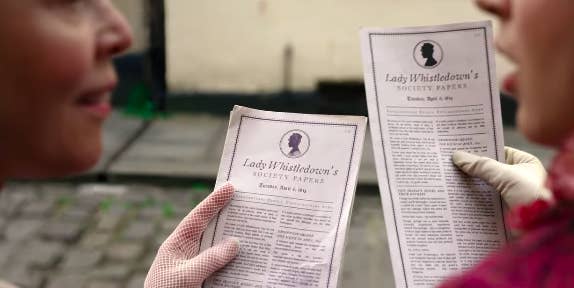 The anonymous columnist provided comedy, intrigue, and a season-long mystery that left everyone asking the question, "Who is Lady Whistledown?"
If you've read the books, then you already knew the identity of our illustrious gossiper. But, if you are new to the world of Bridgerton, then the big reveal must have had you clutching your pearls in shock and awe.
I was almost shocked by the reveal myself, but then I realized Lady Whistledown's identity was hinted at throughout the entire season. It only makes sense that Penelope Featherington is Lady Whistledown, and I can prove it.
1.
Lady Whistledown and Penelope both reference famous poet, Lord Byron, in the first episode. Lady Whistledown uses a direct quote in the introduction to her column, while Penelope references the poet in an offhand remark regarding a suitor's bad poetry.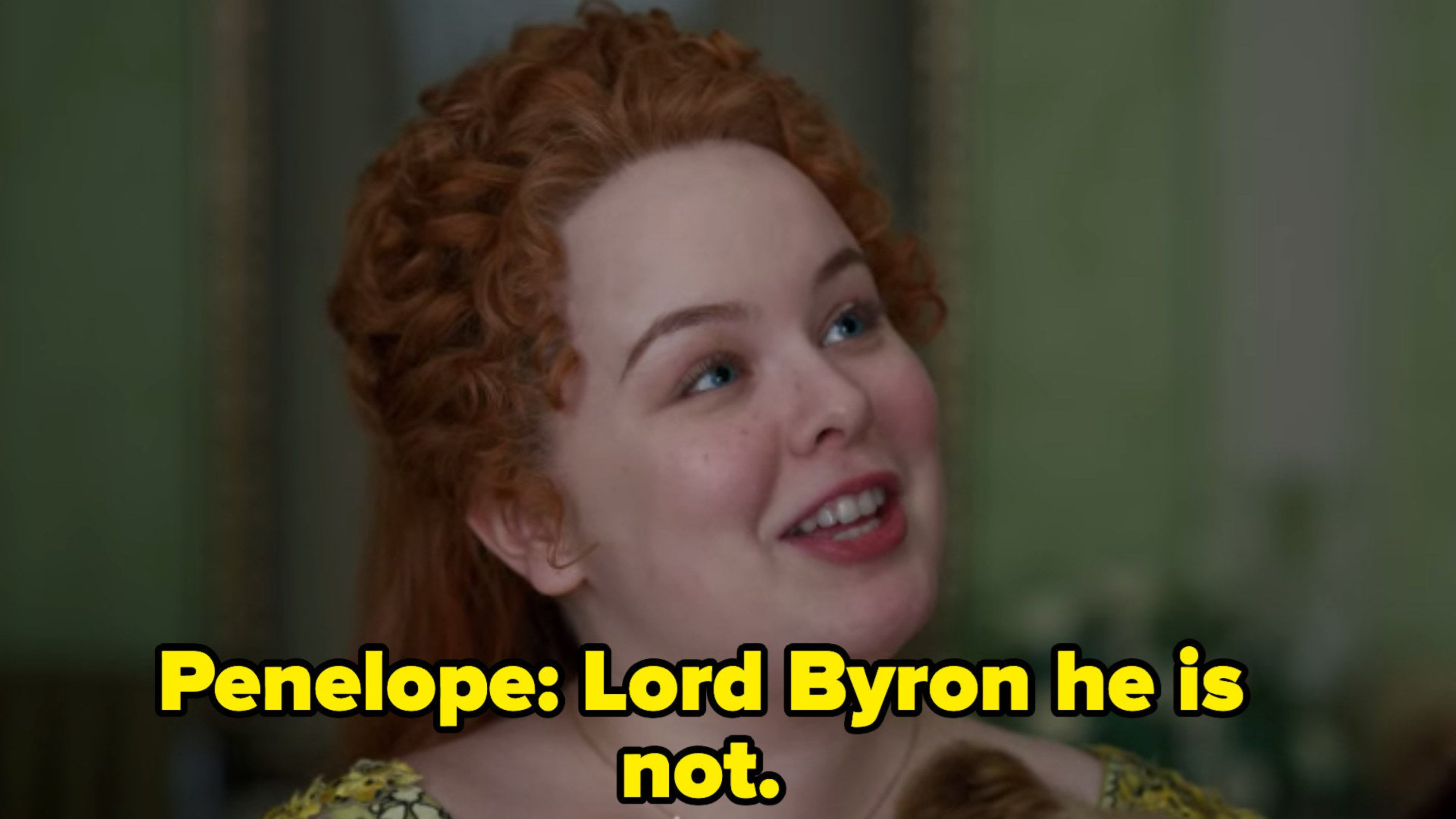 2.
The foreshadowing in Penelope's adorable nickname, Pen.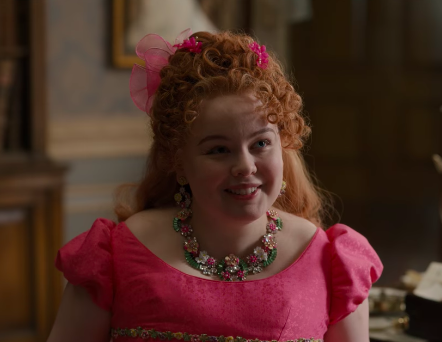 3.
While Penelope is sweet and innocent, it is revealed that she has a snarky and witty side. Her sharp tongue was on full display when she shared her thoughts on Lady Trowbridge's possible affair with her footman.
4.
Eloise's profile of Lady Whistledown describes Penelope perfectly. Eloise said that Whistledown was a "single woman of means...who would be invited to all of the events but not paid any attention."
5.
Only after Marina and Penelope had a falling out concerning Colin was Marina's scandalous pregnancy revealed.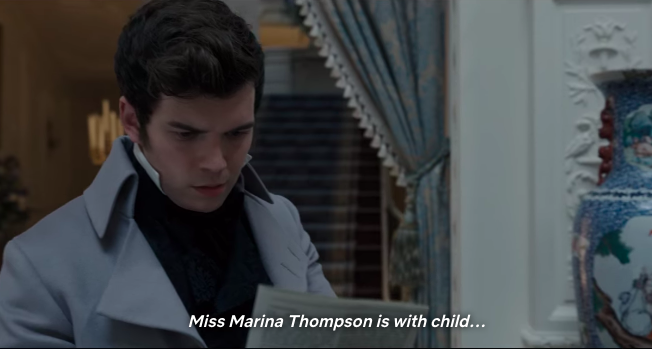 6.
The gossip column became less frequent during the time that the Featheringtons were excluded from social events.
7.
Lady Whistledown refrains from writing about Queen Charlotte's luncheon. Reflecting upon that event, the Featheringtons were only in attendance for a few moments before being asked to leave.
8.
Penelope is always lurking in the background during events that end up in the famous gossip newsletter. Since she is quiet and unassuming, she is able to eavesdrop on all the juicy information effortlessly.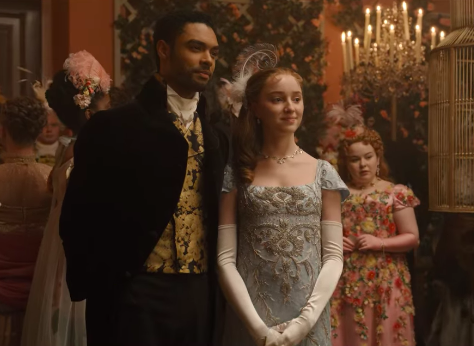 9.
Penelope is visibly startled when Eloise discloses to her that she has uncovered Lady Whistledown's identity in Episode 8.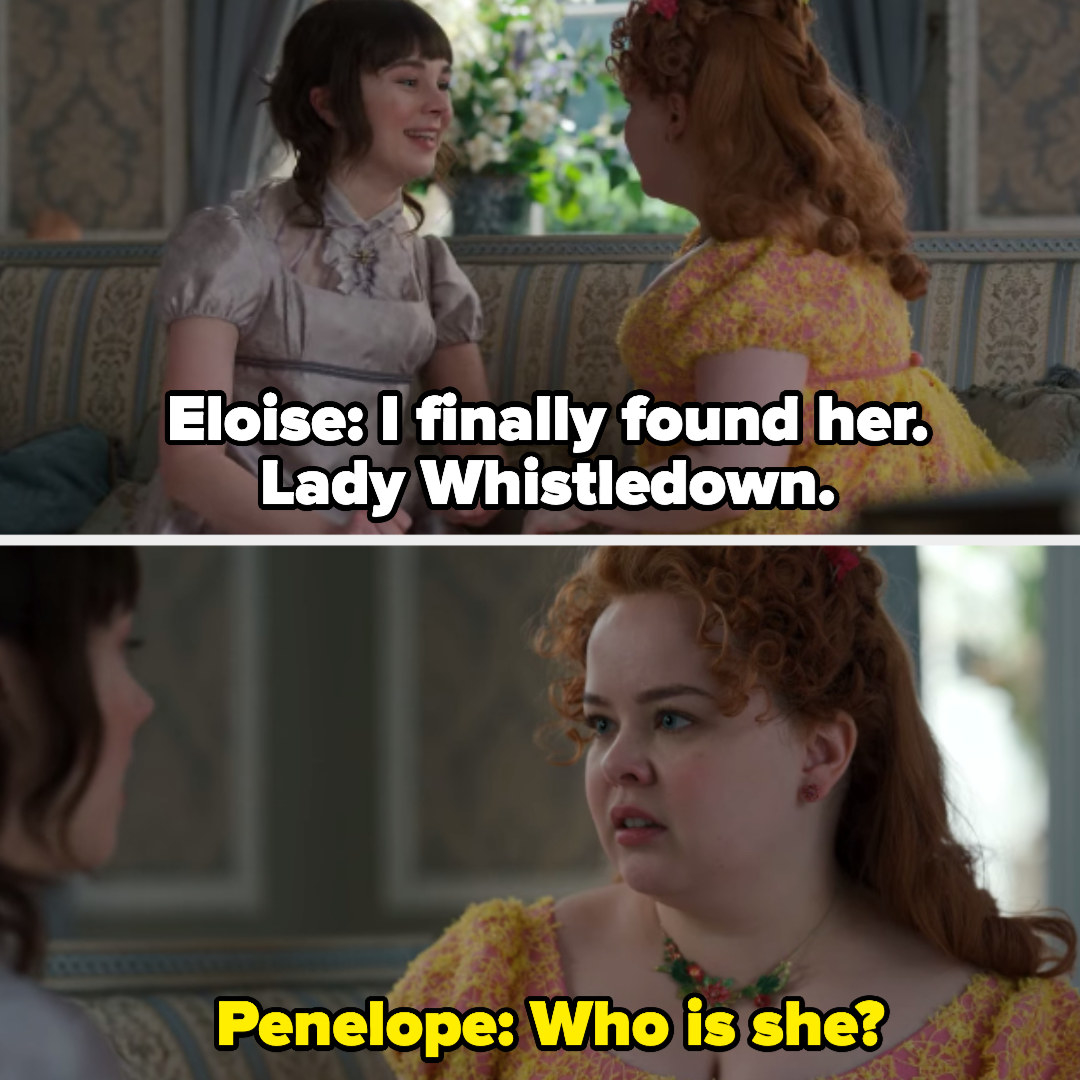 10.
Penelope leaves the Hastings ball early on the evening that Eloise runs into Lady Whistledown to warn her of an impending trap.
11.
Lastly, Lady Whistledown's carriagemen appear to dress in the same colors as the Featherington's carriagemen.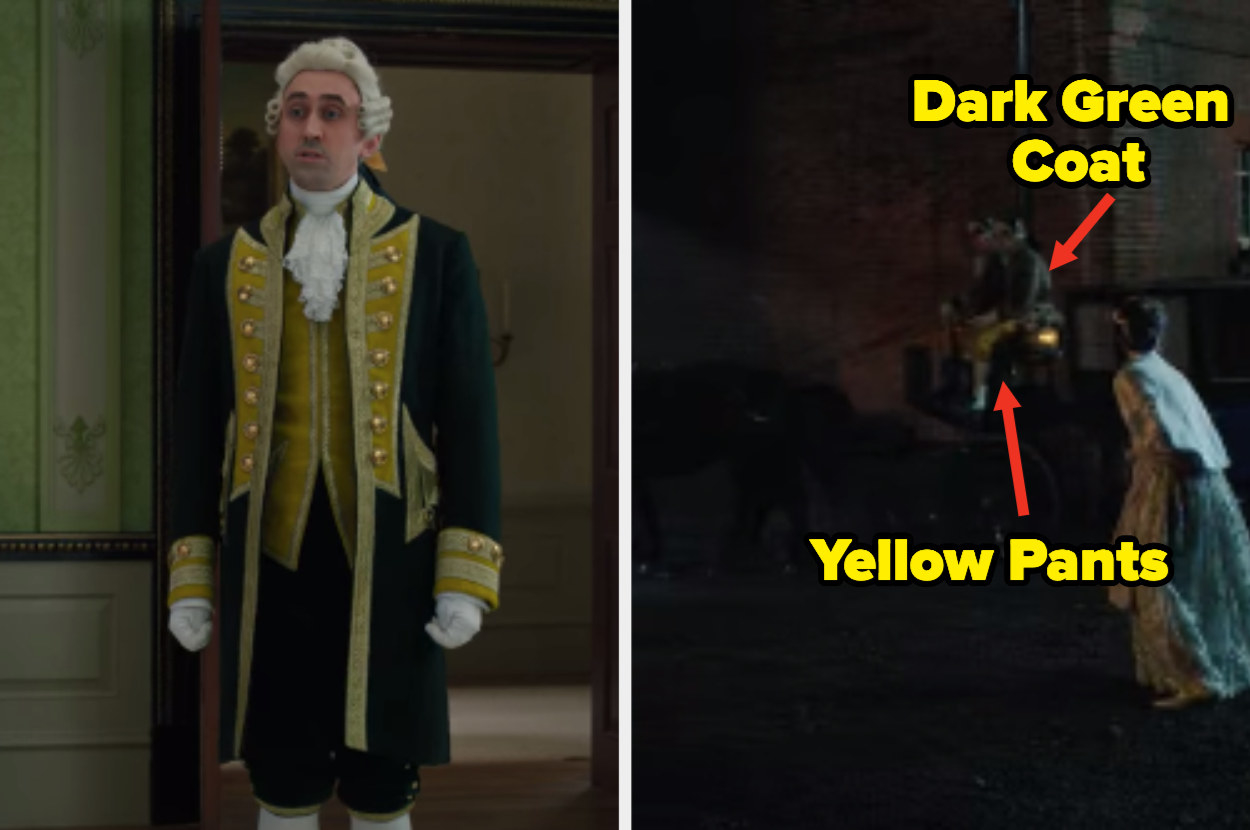 Penelope Featherington is smart, cunning, and wise beyond her years. She is truly a wonderful Lady Whistledown and we will be waiting to see what she has up her sleeves for Season 2.
Did you notice another moment that hinted at Lady Whistledown's identity? Let us know in the comment section below!