Mind Eraser Cocktail
You cannot deny how awesome this drink tastes!
Mind Eraser Cocktail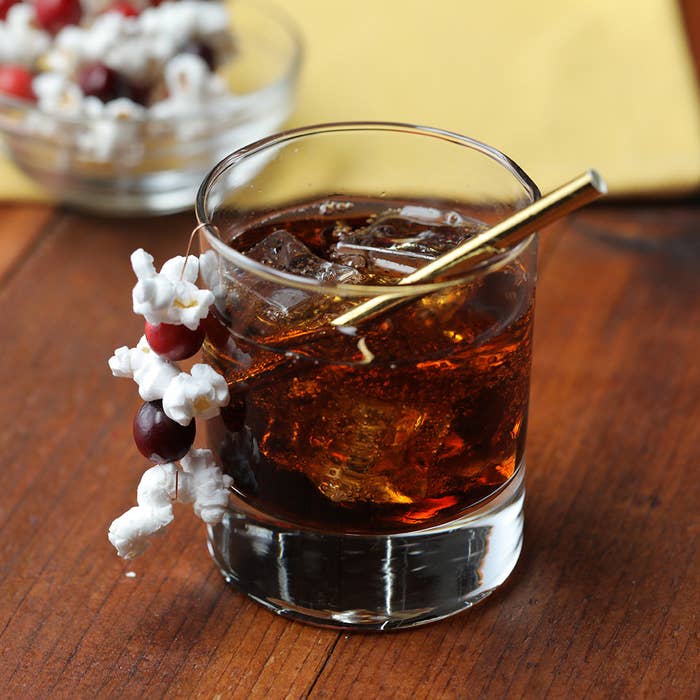 INGREDIENTS
Servings: 1
1 ounce Kahlúa
1 ounce Absolut Vodka
1 ounce club soda
⅓ cup popcorn kernels, to garnish
¼ cup cranberries, to garnish
PREPARATION
1. Fill a rocks glass with ice cubes to the brim. 

2. Add Kahlúa, then vodka, then top with club soda.

3. Pour the popcorn kernels into a paper bag. Fold bag over to seal, and microwave for 2 minutes.

4. String popcorn and cranberries on a thread, alternating between the two. Garnish over the glass.