I Dressed Up As "Star Wars" Characters For A Week And It Got Weird
Bounty hunters can't skateboard.
I'm Kaelin, and I love Star Wars so much that in honor of the new movie I dressed up like one of the characters every day for a week...and things got kinda weird.
Day 1: Princess Leia Of course I had to kick off Star Wars week as the baddest bitch in the galaxy, so I got my ray gun and channeled my inner Princess Leia. Wearing a wig all day makes you extremely itchy, but it ALSO makes you feel like a badass, so it's worth the trade-off.
And tested my hair buns out in selfie mode. I didn't know this man, but he REALLY liked Star Wars, so we had to take a picture.
I felt strong. I felt empowered. In fact, I was sad that I couldn't be Leia every day for the rest of my life — but alas...I was forced to leave Alderaan for a much lonelier planet. Day 2: Luke Skywalker
From the Outer Rim came a Jedi who mastered the Force like no other...me.
That's R2 and I reminiscing on happier days at the Lars homestead with Uncle Owen.
Wearing my Jedi robe made me feel extremely fierce, but it didn't protect me from the rain. AT ALL.
But it was genuinely cozy and I actually slept in it that night. It's like a Snuggie that summons the Force — but it wasn't cozy enough to protect me from the Dark Side.
Day 3: Darth Vader
As soon as I put on my Darth costume, I felt extremely evil...AND I LOVED IT.
I even went to my brother's birthday party and turned up at a restaurant as Darth. Nice.
Here he is doing the Star Trek symbol like the little jerk that he is.
I disturbed this other man on our subway ride home.
And then I went home alone because when you're a Sith Lord you don't need anyone other than yourself and your sick-ass powers.
Day 4: C-3PO
I'm C-3PO, human-cyborg relations...
...and this is my counterpart, R2-D2.
Because how could you dress up as C-3PO without an astromech droid by your side?
The most exciting part of Droid Day was that I ran into Obi-Wan, which, as you can tell by my face, WAS AN EXTREMELY EXCITING TURN OF EVENTS.
By the end of the night I learned that if you do your C-3PO impression enough times, no one will want to dance with you. I could've stayed a protocol droid forever, honestly, but the Galactic Republic awaited me.
Day 5: Stormtrooper
Gonna be honest, I was pretty cranky on Stormtrooper day because 3PO went a little hard the night before. Tried to exercise it off...tried to sing it off...nothing worked.
So I just decided to do some chores around the house like the Imperial buckethead that I am.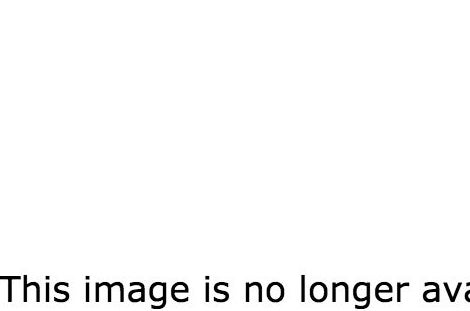 I snapped some fire selfies, passed out on this couch at 8 p.m. in full costume, and woke up with mask marks on my face. I was glad to be leaving my life in the Galactic Republic behind.
Day 6: Rey
Back in the Outer Rim comin' from another desert planet, we have the baddest scavenger in the Star Wars universe.
Highlight of Rey Day: I went to 7-Eleven and thoroughly embarrassed my cousin and also the man behind the counter.
But I got a Dr Pepper. Nice.
I felt like I could kick some serious ass dressed as Rey, especially because she has a cool staff (but I really wished I had my own BB-8 to travel around with me). Most of all, I was extremely cold, because this outfit is meant for Jakku and I was in New York City, so I was very glad to be jettin' off from the Outer Rim.
Day 7: Boba Fett
That's right, the baddest bounty hunter in the galaxy is BACK IN ACTION.
The first thing that happened on Boba Fett Day was that I made some people scream on the sidewalk in NYC because I scared the hell out of them.
I also bumped into a lot of stuff because it is impossible to see out of that helmet.
I also got almost no work done because the costume was 40,000 degrees and I couldn't see out of the helmet.
I finished Star Wars week by cruising dressed as Boba...and I fell off my skateboard shortly after this photo was taken. Ultimately, Star Wars week taught me to channel my inner Darth Vader, avoid skateboarding in a costume that's too big for you, and never take crap from stuck-up, half-witted, scruffy-looking nerf herders.