1.
"Oh, did you need your human paw for something?"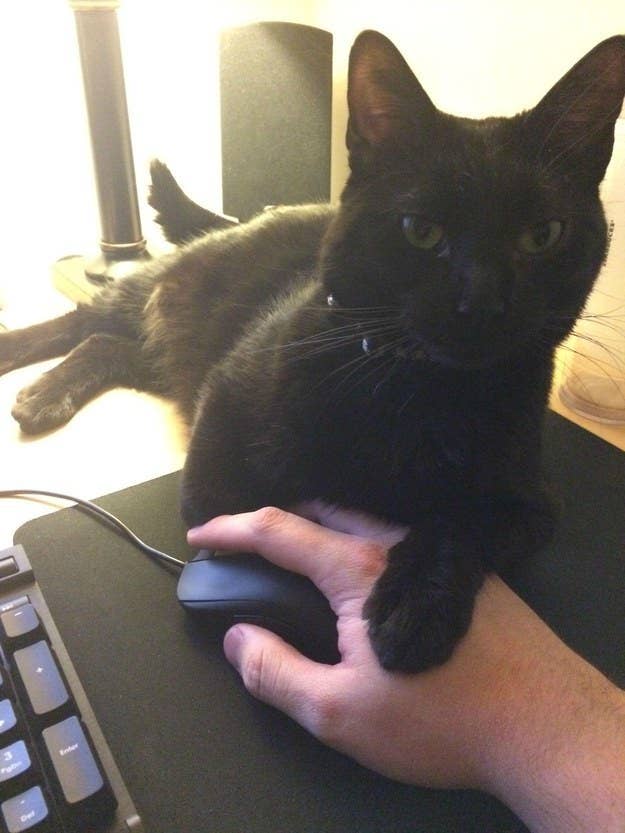 2.
"I'm actually doing you a favor by giving you such a good view of me and my luscious locks."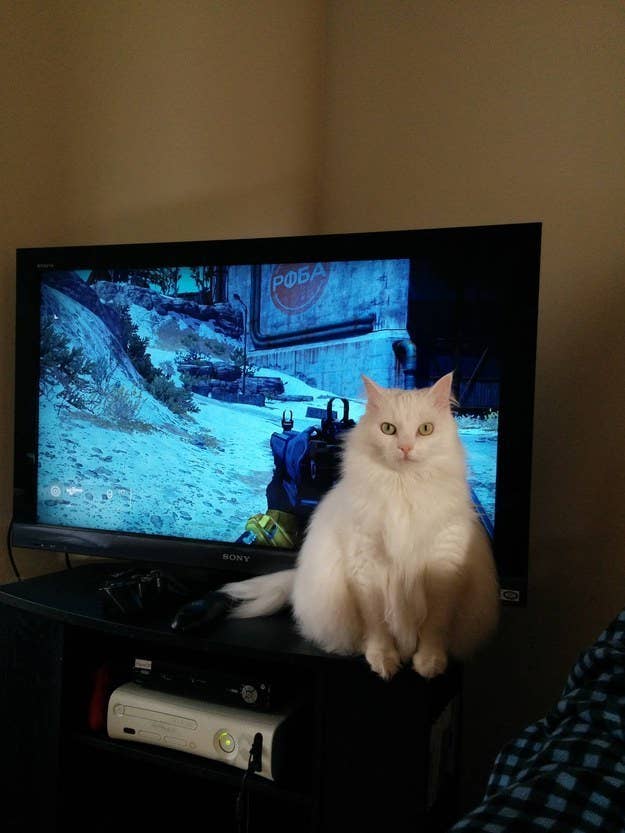 3.
"How nice of you to get me my very own roll-y chair. I REALLY APPRECIATE IT."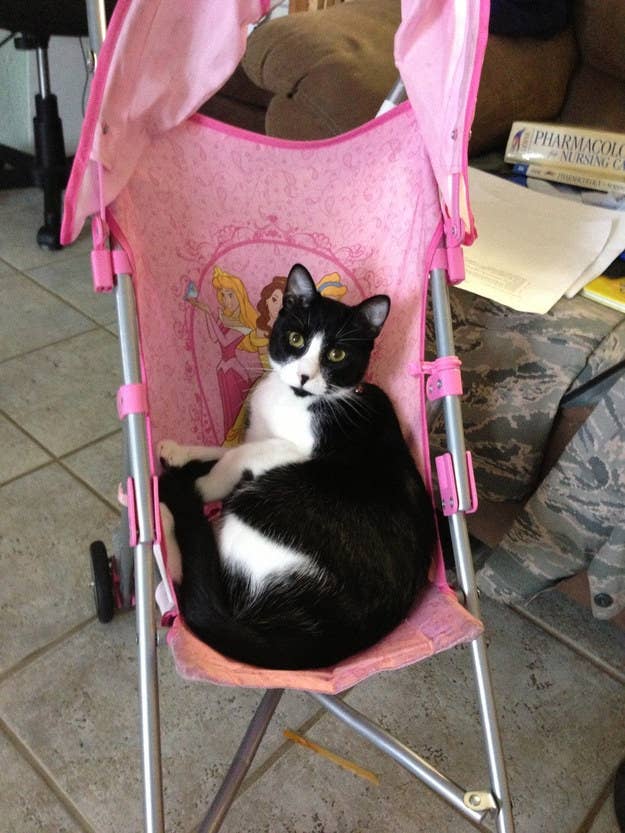 4.
"You're acting like this pile of paper is actually important or something."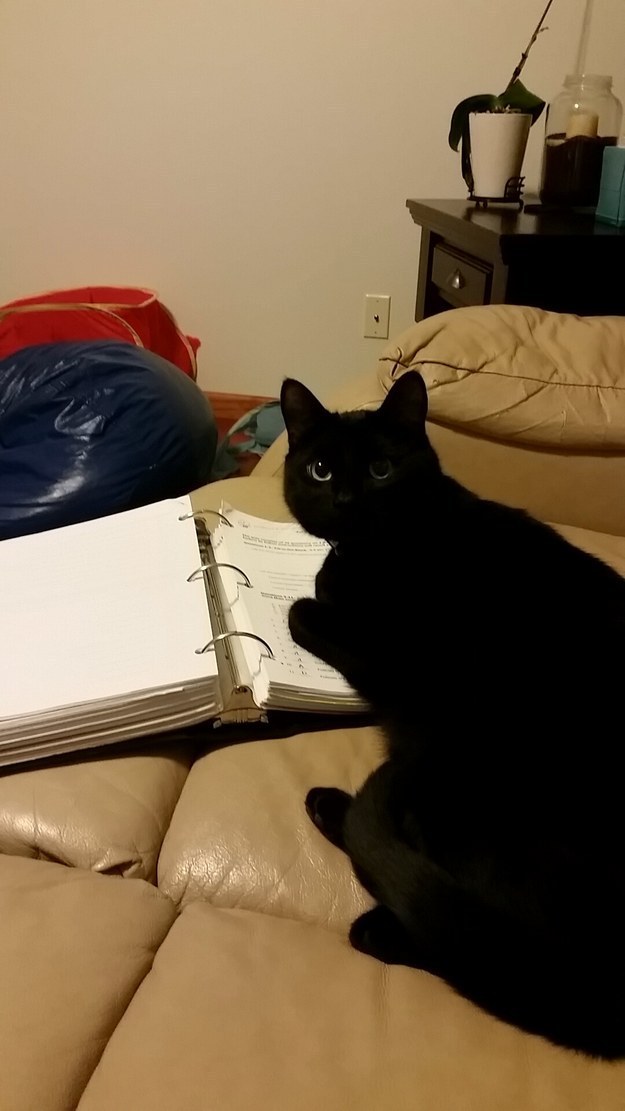 5.
"I'VE NEVER NAPPED ANYWHERE MORE COZY OR WARM."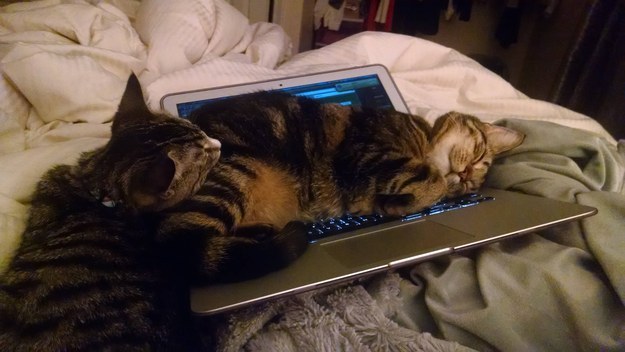 6.
"You should feel lucky that I'm blessing you with my kitty fur right now, honestly."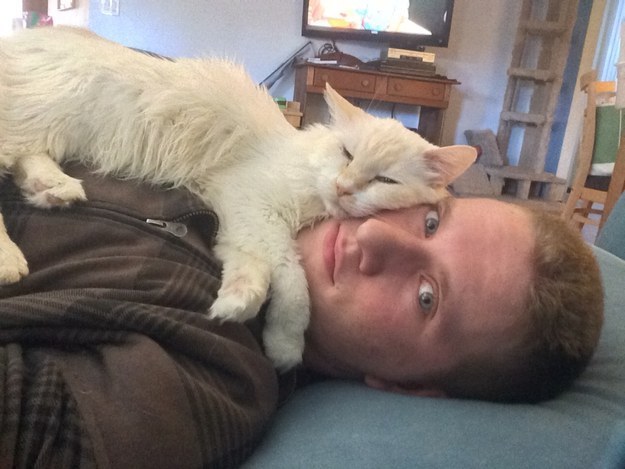 7.
"Let's be real: Nothing is more important than my nap time."
8.
"If you think this desk belongs to you, you are sadly mistaken."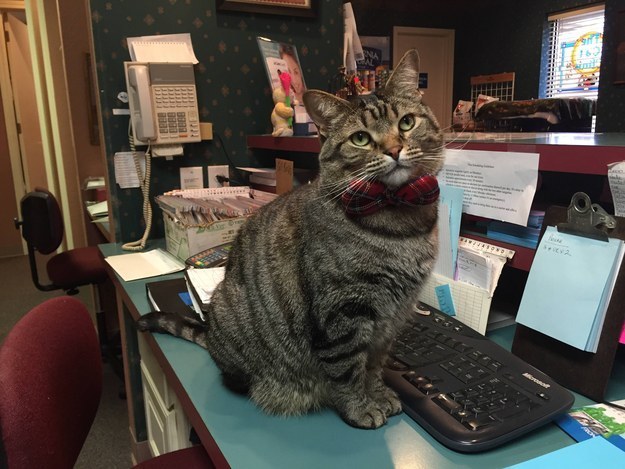 9.
"Homework can wait, my comfort CANNOT."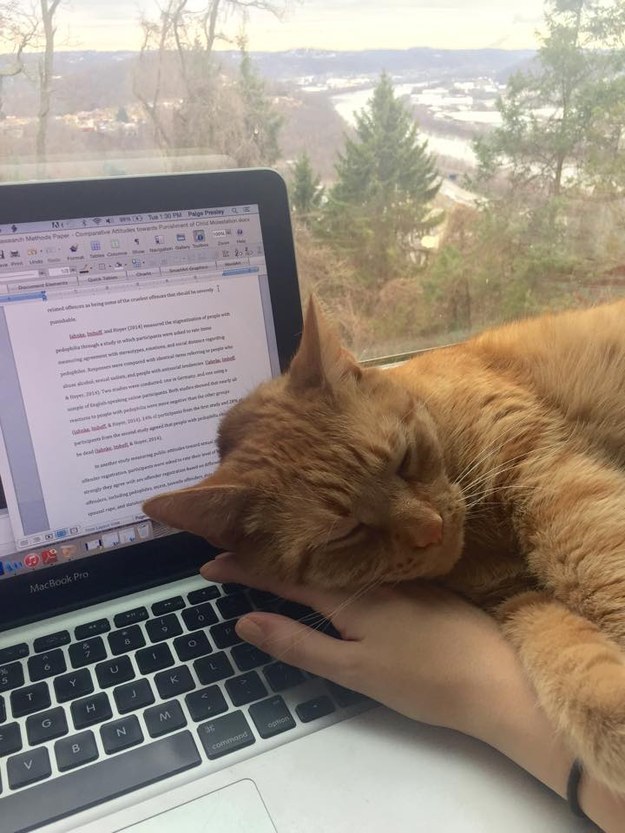 10.
"Is this the exact math problem you needed to work on? Right here? I'll be sure to cover it with my paw."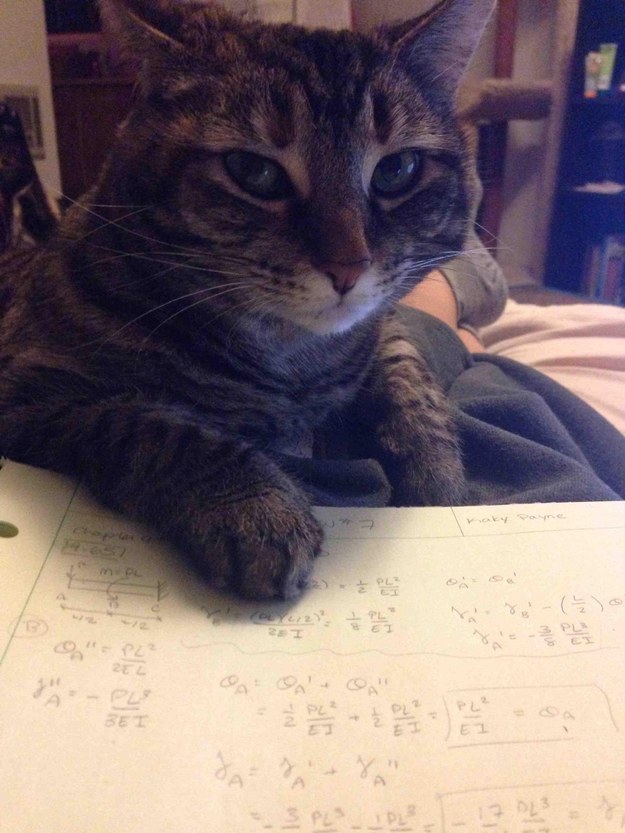 11.
"Honestly, what could you possibly need with these little cardboard pieces that is so urgent?"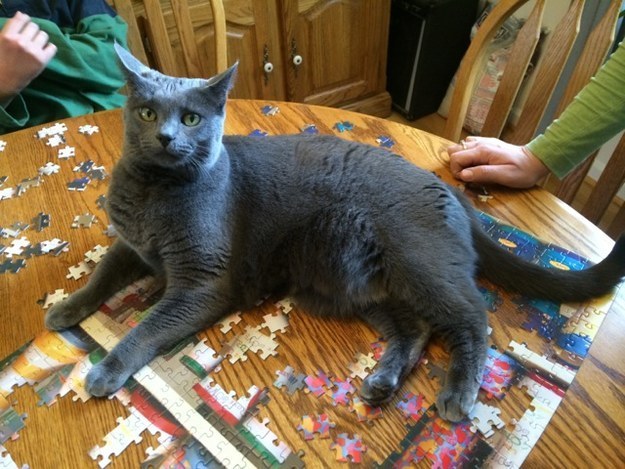 12.
"Thanks for bending down at this perfect angle so you can be my human cat perch, I've never felt more regal."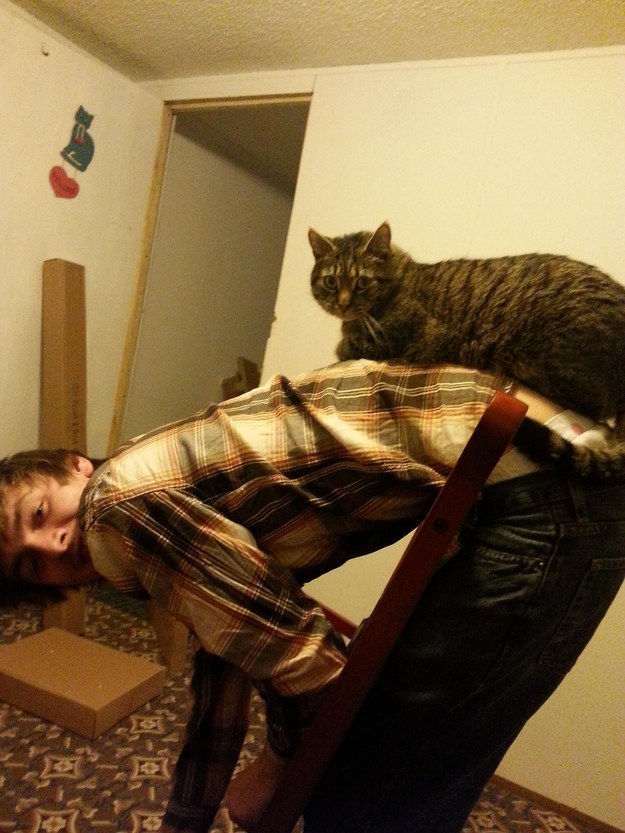 13.
"Pretty sure you're not using this to pack for vacation because I'm pretty sure this is actually my new house."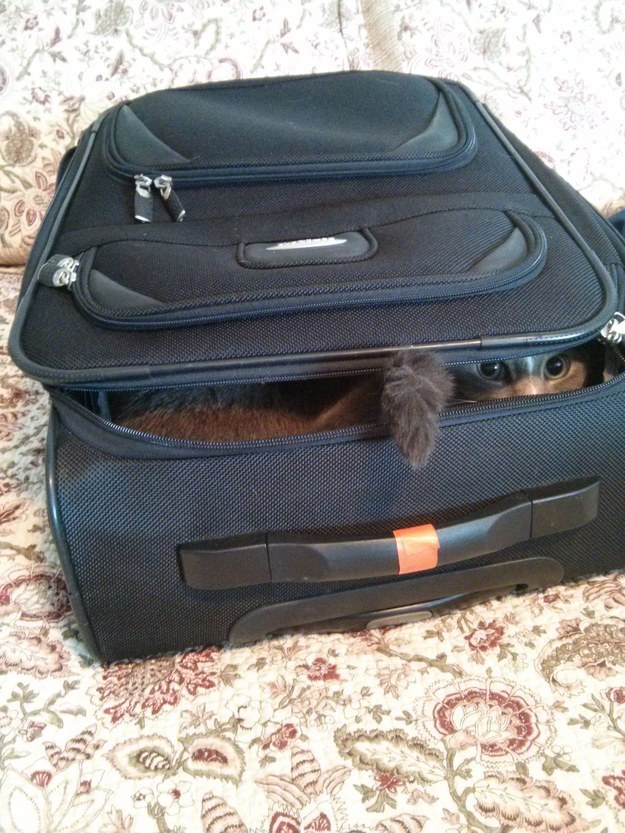 14.
"No, you cannot load the dishwasher right now. Try again in an hour, maybe."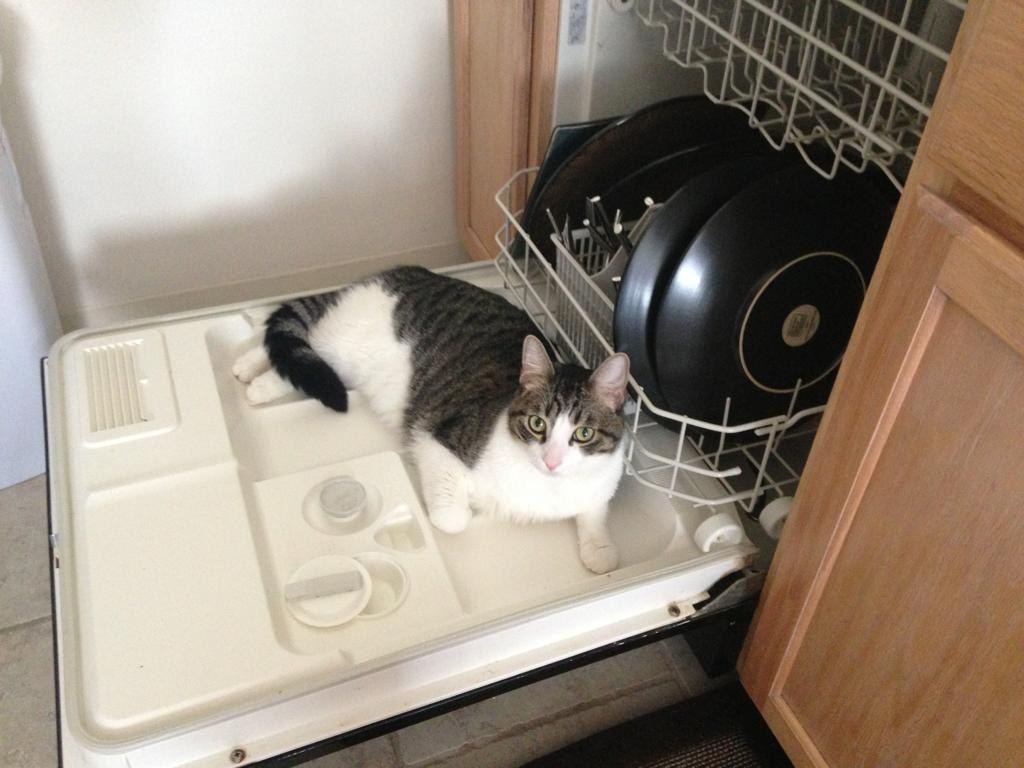 15.
"You're just gonna have to have bad breath today because your dental hygiene schedule is not working for me."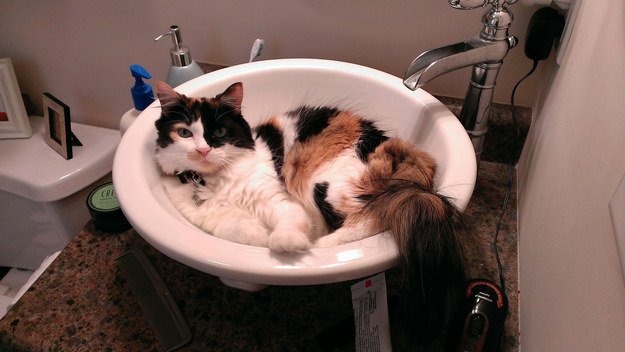 16.
"This was the clean pile? Fun fact: I don't care."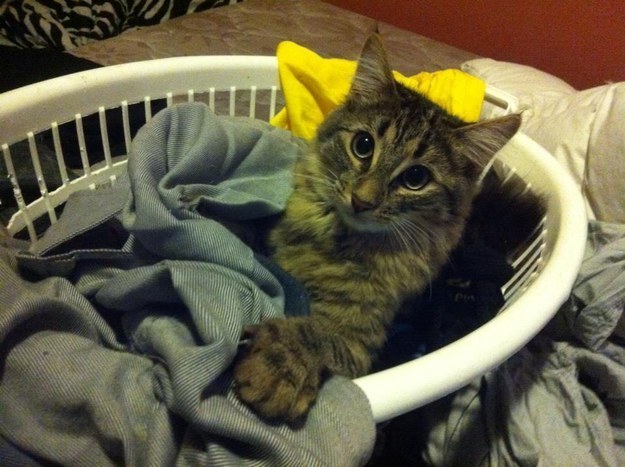 17.
"These don't even match with your outfit, Jonathan, so don't give me that look."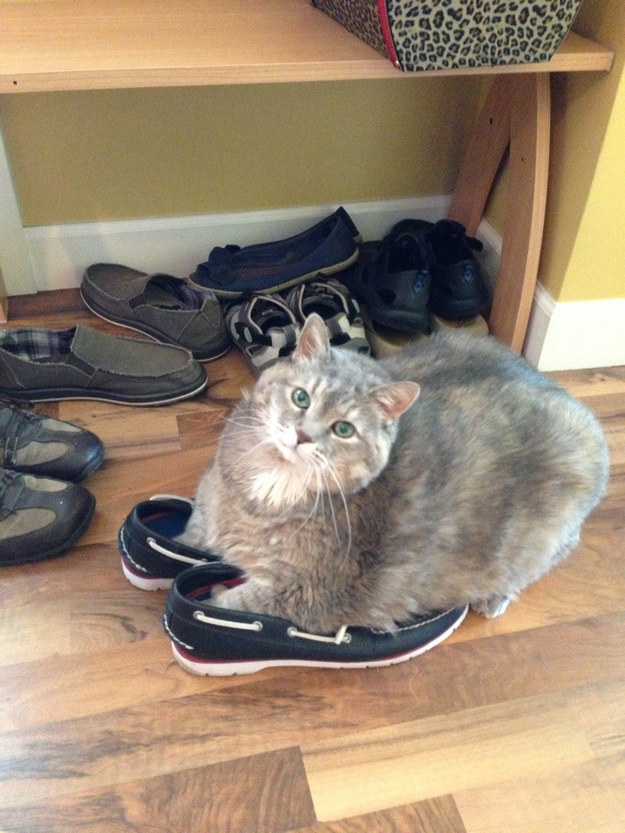 Can't get enough cats? Sign up for BuzzFeed's "This Week in Cats" newsletter and you'll get all the cutest kitty news every Friday!