You've had a headache for the last few hours. You probably:

Shutterstock / Via ak2.picdn.net

Are developing a migraine

Haven't had enough water today

Don't even know that you are inches from death -- yes, it is this, this slight, mildly annoying headache, that spells your approaching doom! You fool! You sweet, beautiful fool!
You've noticed a small bruise on your leg. This is probably:

Ryan McGuire / Via stocksnap.io

The aftermath of a clumsy moment

A small reminder of a night of passion

What you get for trying to get dressed in the dark

Leukemia! Hemophilia! That disease the monkey gave everyone in Outbreak! Say goodbye to your loved ones! Get your affairs in order! Death is on the horizon!
You've been typing non-stop for the last few hours, and you've noticed your hands feel a little odd. This is most likely due to:

Ales Krivec / Via stocksnap.io

Your brain having reached that place where everything feels a little odd due to exhaustion

HOW ARE YOU EVEN MANAGING TO NAVIGATE THE HELPFUL PAGES OF WEBMD WHEN DEATH SEEPS FROM YOUR EVERY PORE -- MY GOD, YOU ARE FULL TO THE BRIM WITH DEATH

SHUFFLE OFF THIS MORTAL COIL
One of your eyes is twitching. This is because:

Ryan McGuire / Via stocksnap.io

You didn't get enough sleep last night

A muscle below your eye is in spasm due to stress or irritation

You are reading a Buzzfeed quiz that insists your doom is fast approaching

-- WAIT. Are you also sometimes tired? Occasionally thirsty? Do you eat food? Because these symptoms combined spell death for sure.

Death has made you a lovely breakfast buffet! The main course is YOUR MORTALITY
You're feeling a little nauseated. In all likelihood, this is the result of:

Gravity Falls

That burrito you ate for lunch

A really horrific pick-up line

FOR GOD'S SAKE, QUARANTINE YOURSELF!! YOU WILL GIVE US ALL THE BLACK PLAGUE!! LOCK YOUR DOORS AND BURN DOWN YOUR HOME!! HUMANITY IS AT STAKE!!
In conclusion: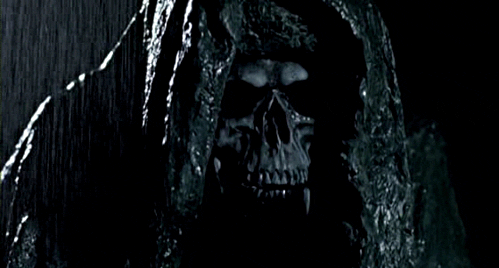 This post was created by a member of BuzzFeed Community, where anyone can post awesome lists and creations.
Learn more
or
post your buzz!
Looks like there are no comments yet.
Be the first to comment!