Choose aTaylor Swift song:

Big Machine Records

"We Are Never Ever Getting Back Together"

"I Knew You Were Trouble"

"Cause, baby, now we got bad blood, You know it used to be mad love"

"Oh, it's so sad to think about the good times, you and I"

"So don't think it's in the past, these kinda wounds they last and they last now"

"Did you think we'd be fine? Still got scars on my back from your knife"

"Band-aids don't fix bullet holes, You say sorry just for show"

"If you live like that you live with ghosts, If you love like that blood runs cold"

Choose a weapon:

Big Machine Records

Choose a power:

Big Machine Records

Have Blades In Your Fingers

Choose a villain:

Big Machine Records

Choose an arch nemesis:

Big Machine Records

Choose a squad member to fight alongside with:

Big Machine Records

Catastrophe (Taylor Swift)

Welvin Da Great (Kendrick Lamar)

Frostbyte (Lily Aldridge)

The Trinity (Hailee Steinfeld)

Destructa X (Ellie Goulding)

What would your secret hideout be full of?

The Coca-Cola Company
What Would Your Badass Alias Be In Taylor Swift's "Bad Blood"?
You're deadly! Wherever you go trouble follows. Those in your path better beware because you take down anyone in your way. No one ever wants to see you coming.

You're a firecracker! Fire and gasoline are your bread and butter. No one is safe from you because you'll smoke 'em out. Everyone better have the fire department on speed dial.

You don't have to worry about your fancy gadgets not working because you're all about the hand to hand combat. However, you're known to whip out a pair of brass knuckles here and there. No one better bad mouth you, else they won't be doing any talking for awhile.

You love anything sharp, shiny or that goes boom. Everything is target practice for you and you always hit the bullseye. You're a master manipulator and can sway any situation your way. Preferably with force.

You got:

Casper "The Not So Friendly" Ghost
They say the dead don't forget or sleep, so everyone better watch out for you! You're the stuff nightmares are made of. You live in the shadows haunting your target until you're ready to be seen, which is normally too late for them. BOO!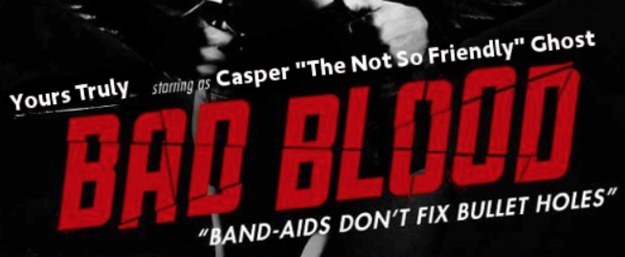 You're the mastermind and the muscle. You're unpredictable and can go from 0 to 100 in a second. No one ever knows what side they will get from you. You don't have to rely on anyone else because you have your own back.

This post was created by a member of BuzzFeed Community, where anyone can post awesome lists and creations.
Learn more
or
post your buzz!