Life with Dogs / Via lifewithdogs.tv

Pet Bucket / Via static1.shop033.com

KayFabe News / Via sites.psu.edu

WikiMedia / Via upload.wikimedia.org

Lonely Planet / Via cache.graphicslib.viator.com

Huffington Post / Via i.huffpost.com

The Sun / Via img.thesun.co.uk

WikiMedia / Via upload.wikimedia.org

DailyMail / Via i.dailymail.co.uk

Billboard / Via billboard.com

XMenMovies / Via vignette2.wikia.nocookie.net

Pinterest / Via img1.wikia.nocookie.net

The Sun / Via img.thesun.co.uk

Justin Timberlake / Via billboard.com

MTV / Via i.ytimg.com

Brodie Bikes / Via brimages.bikeboardmedia.netdna-cdn.com

imgarcade / Via deansomerset.com

Wilderness Wheels / Via wildernesswheels.com

Trike / Via cdn3.volusion.com

Clip Art / Via p2cdn4static.sharpschool.com

Any Sport Any Time / Via anysportanytime.ca

Shutterstock / Via snobbyrobot.com

Adam Rosante / Via adamrosante.com

Tumblr / Via drawingnow.com

Facebook

Facebook

Twitter

Twitter

Instagram / Via thestar.com
Should You Date "A Walk To Remember's" Landon Carter Or "The Notebook's" Noah Calhoun?
You should date Landon! He's fun, charming and I mean look at him! It wouldn't exactly be hard sneaking out to see him every night! Sure he may be misunderstood and have a wild side that gets him into trouble, but you see beyond the tough act to who he really is. And with the right girl this bad boy turns into a straight up romantic! Plus who needs a guy to build you a house when your guy will singlehandedly help you finish your bucket list. And if you really want a house put it on your bucket list! WIN WIN!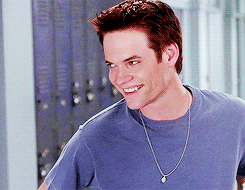 You should date Noah! He's loyal, loving, passionate and spontaneous. He knows what he wants and is prepared to wait for it. He's not afraid to make a fool of himself and has mastered the art of love letters and notes. Be prepared to be showered with love because he's always proclaiming his love in crazy big ways. Plus as a bonus, he's not afraid of being surrounded by hundreds of geese, which is good since one of you should be calm. Oh, and an obvious bonus, he's H-O-T HOT!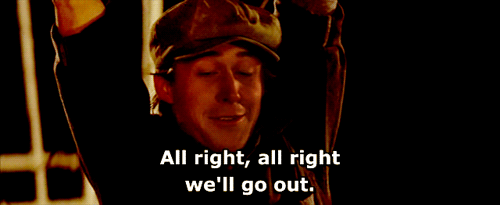 This post was created by a member of BuzzFeed Community, where anyone can post awesome lists and creations.
Learn more
or
post your buzz!