This is comedian Kyle Kinane. Needless to say, he's a pretty funny guy.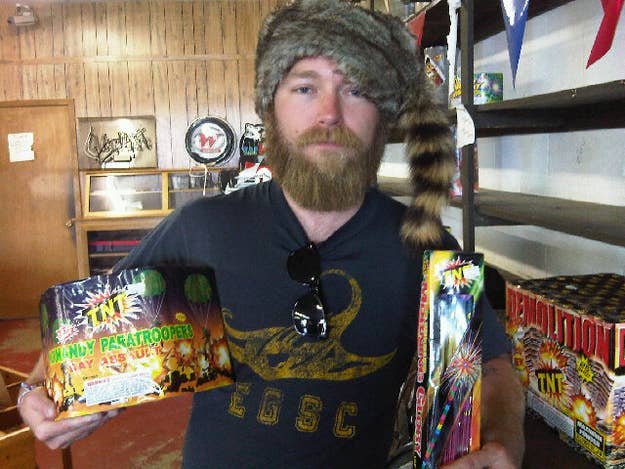 This Is "The Original" Bottle Of Pace Picante Sauce. Needless to say, its delicious with tortillas.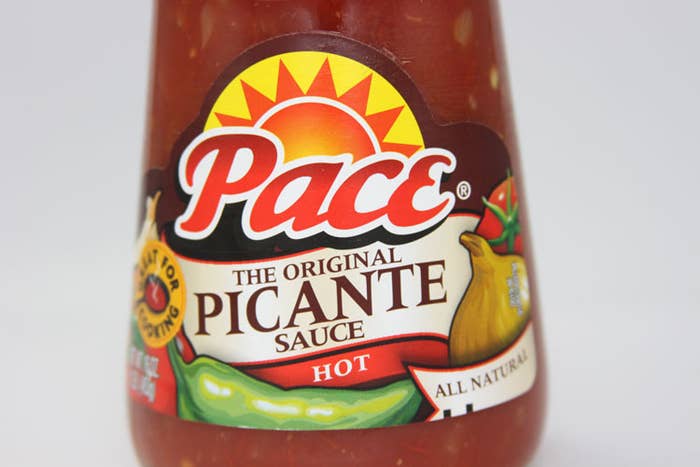 Last night, a Twitter account called @Pace_Foods began favoriting everything Kinane said about Pace Picante sauce.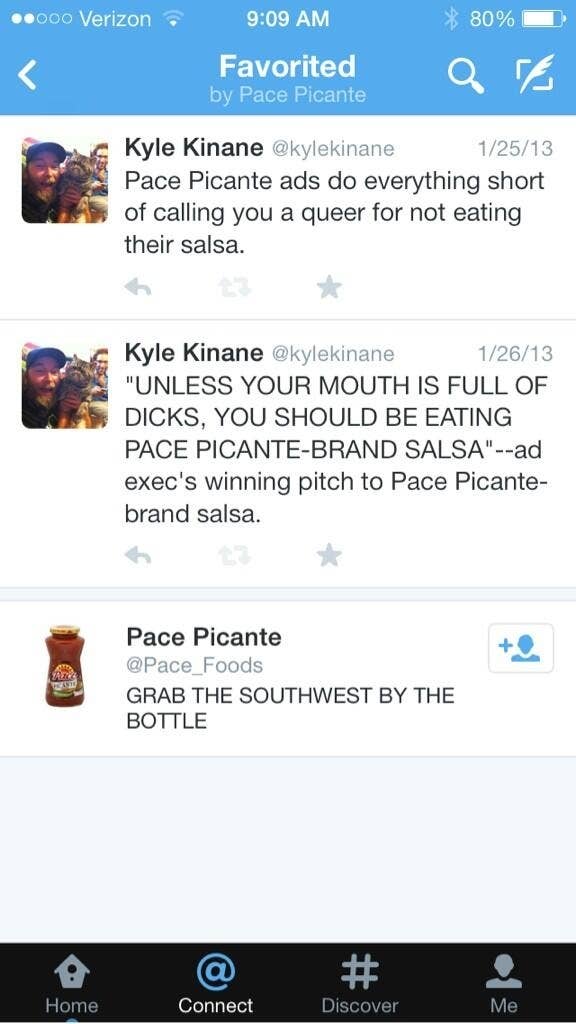 Okay, one more.
Kinane called out the account, so "employees" tried issuing their deepest apology.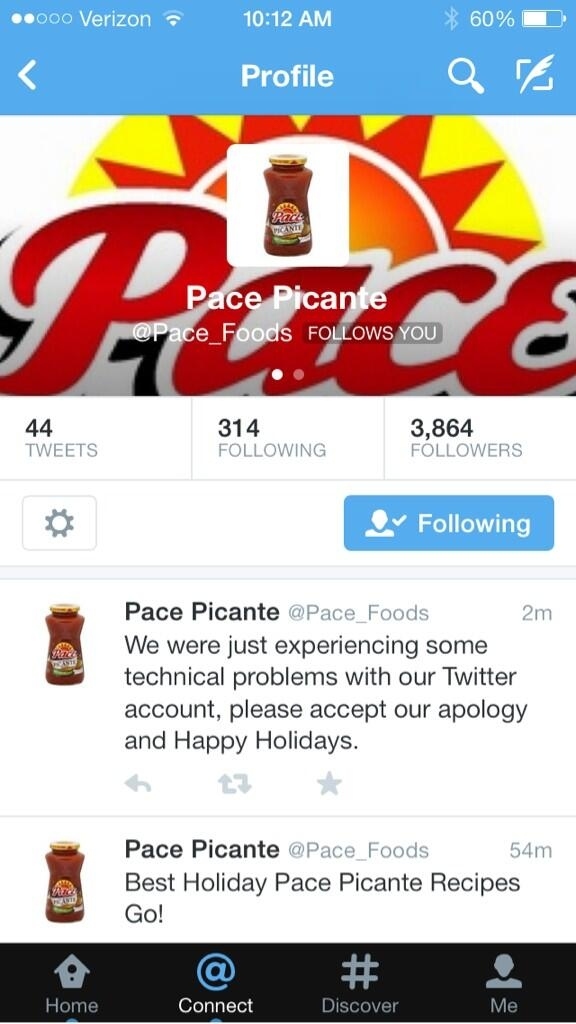 Tensions began to rise as Eric, someone claiming to be a Pace employee demanded Kinane remove his offensive tweets.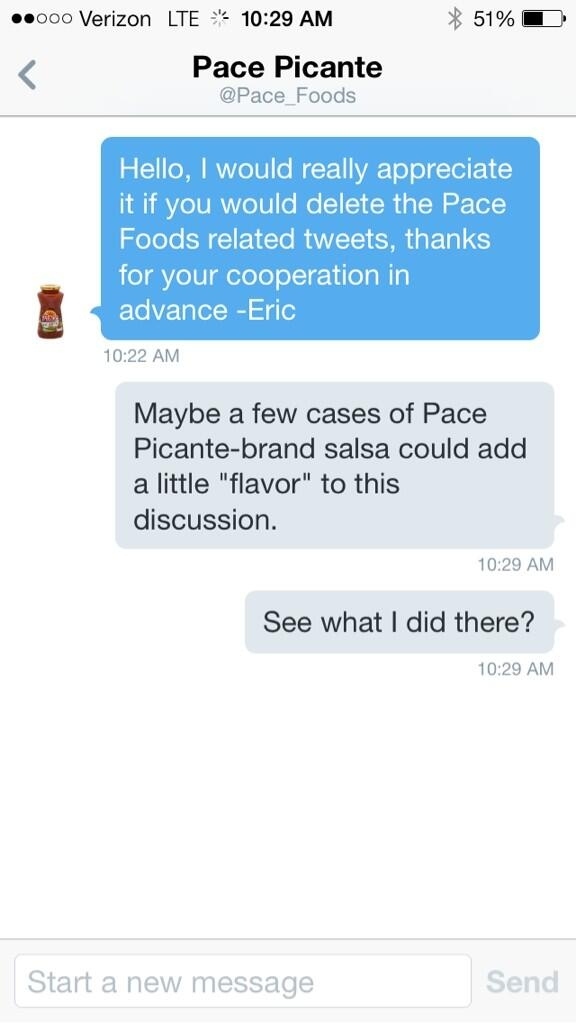 Miles, the generous "Pace employee" who ran the Twitter, offered to give Kinane free salsas of his choice.
Eric and Sharon, also claiming to be employees, took over the Twitter but Kinane wanted justice.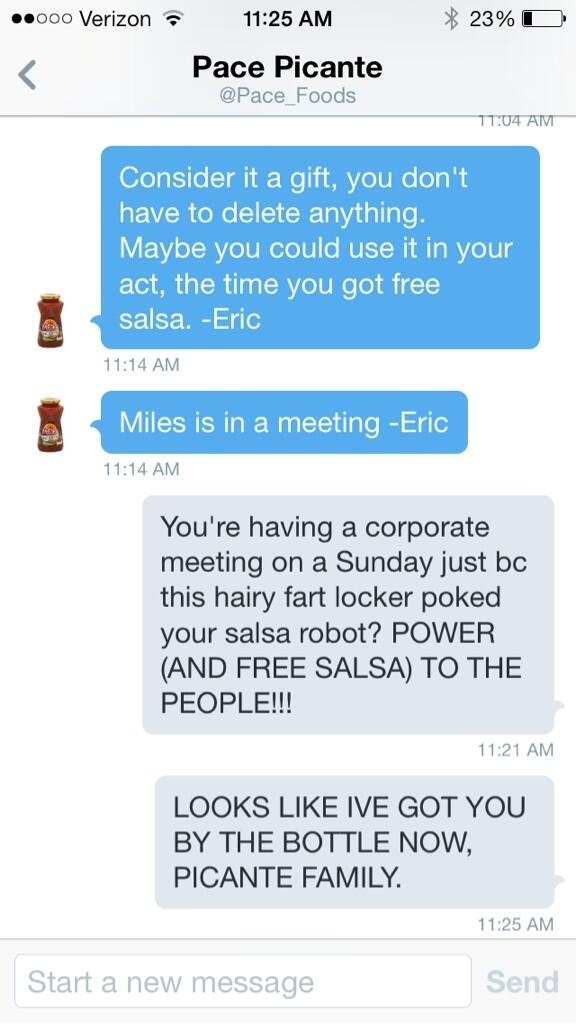 Miles was eventually "fired," and he was obviously devastated.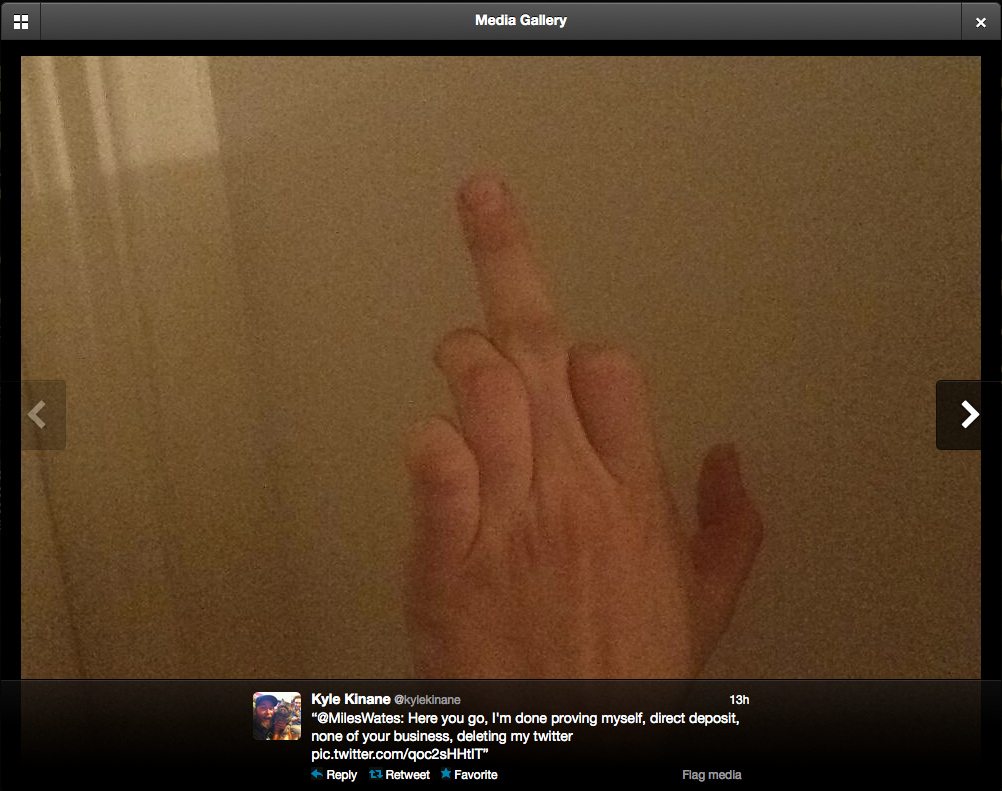 Kinane felt terrible and started the hashtag #BringBackMiles.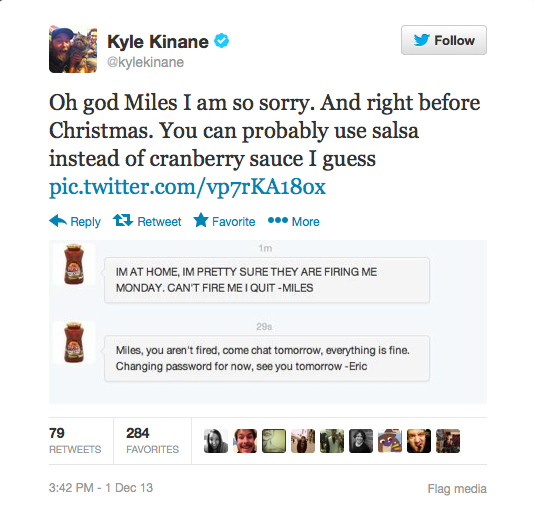 The "Pace Foods company" Twitter has since been deleted and there's been no sign of Miles' whereabouts.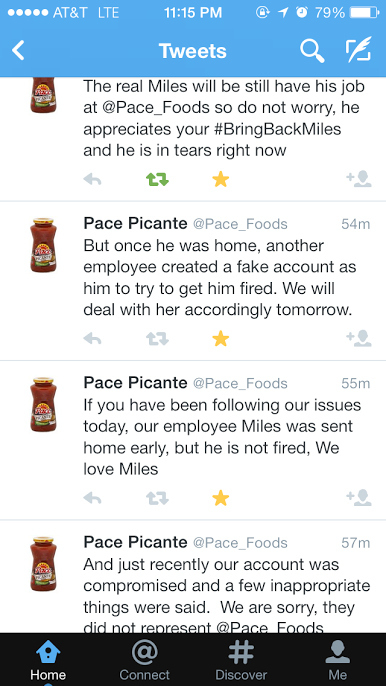 The "Picante-Kinane Feud" is already on the company's Wikipedia page.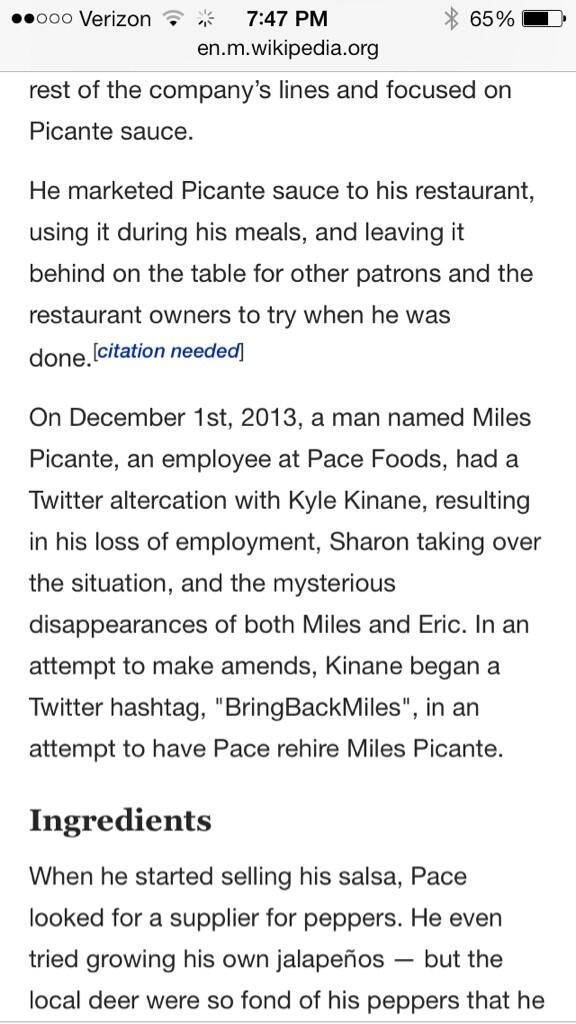 Sadly, it's come to light that this was all one big hoax.