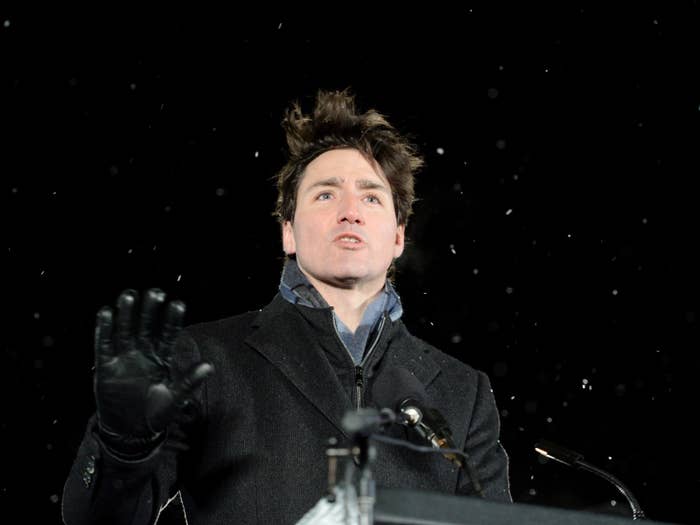 While two Conservative Members of the Canadian Parliament say they're no fans of the far-right, anti-Muslim, and anti-immigrant group La Meute, they're not pleased that Prime Minister Justin Trudeau called the group "bozos."
In the foyer of the House of Commons on Wednesday, Conservative MP Gérard Deltell told reporters that when he heard the word — "nonos," as the prime minister originally said, in French — "it disappointed me."
Deltell explained that "the prime minister, we expected him to act as a head of state. There are moments to play politics. Monday night wasn't the time."
Trudeau made the comments at a vigil on Jan. 29, organized to commemorate the one-year anniversary of a mass shooting at a Quebec City mosque that killed six men.
"We owe it to them to speak up and stand tall and explicitly against Islamophobia and discrimination in all its forms," Trudeau told the vigil, which included several of those permanently wounded by the shooting, carried out in 2017 by Alexandre Bissonnette.
Bissonnette has yet to stand trial, and a motive has not been firmly established. Nevertheless, many in the Muslim community across the country have said the attack is merely the most extreme example of consistent Islamophobia that targets their community.
"We know who the racists are. They are the others, the bozos with dog paws on their T-shirt," Trudeau went on, referencing La Meute — French for "wolfpack."
La Meute is a loose-knit group of anti-Islam activists founded by ex-members of the Canadian military. They boast a membership of some 40,000, although, as BuzzFeed Canada has reported, that number is wildly inflated.
The party has attracted a diverse membership, however, including one former Member of Parliament.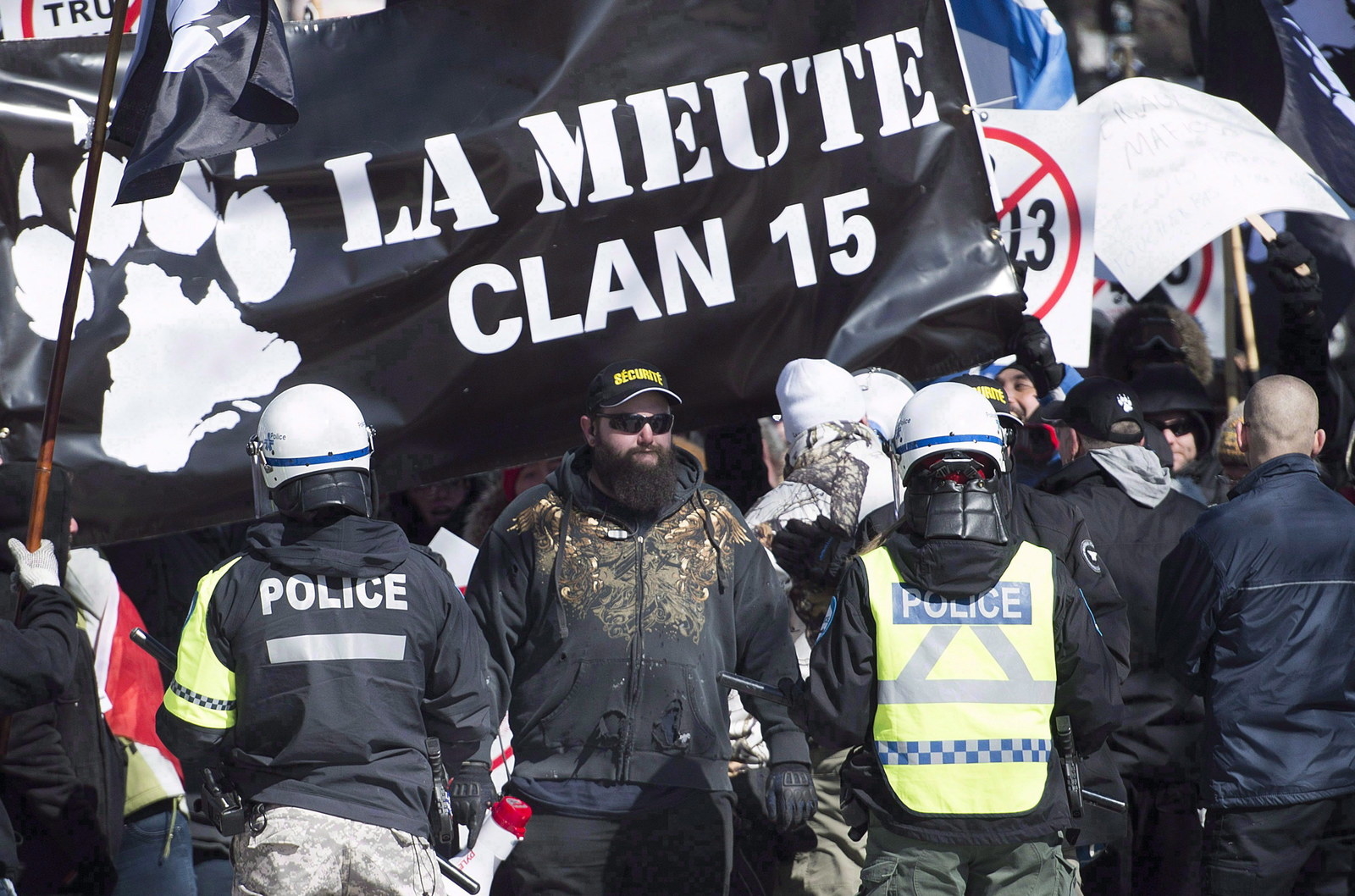 One of Deltell's Conservative colleagues, Pierre Paul-Hus, echoed his partymate's sentiment.
"Why did he feel the need to speak about these people? Why, in a speech in front of people gathered to commemorate an attack, did he talk about these people and call them bozos?" Paul-Hus asked Globe & Mail reporter Daniel Leblanc.
The Conservative MPs got some backup from the Journal de Montreal. Columnist Sophie Durocher said the prime minister had denounced "Canadian citizens who had not, until it's proved otherwise, committed a crime."
Durocher insisted that it was Trudeau who was the "bozo."
"Isn't it a bit 'bozo' to wear socks with rubber duckies on them, when we're playing in the big leagues, like at the Davos economic summit?" Durocher wrote.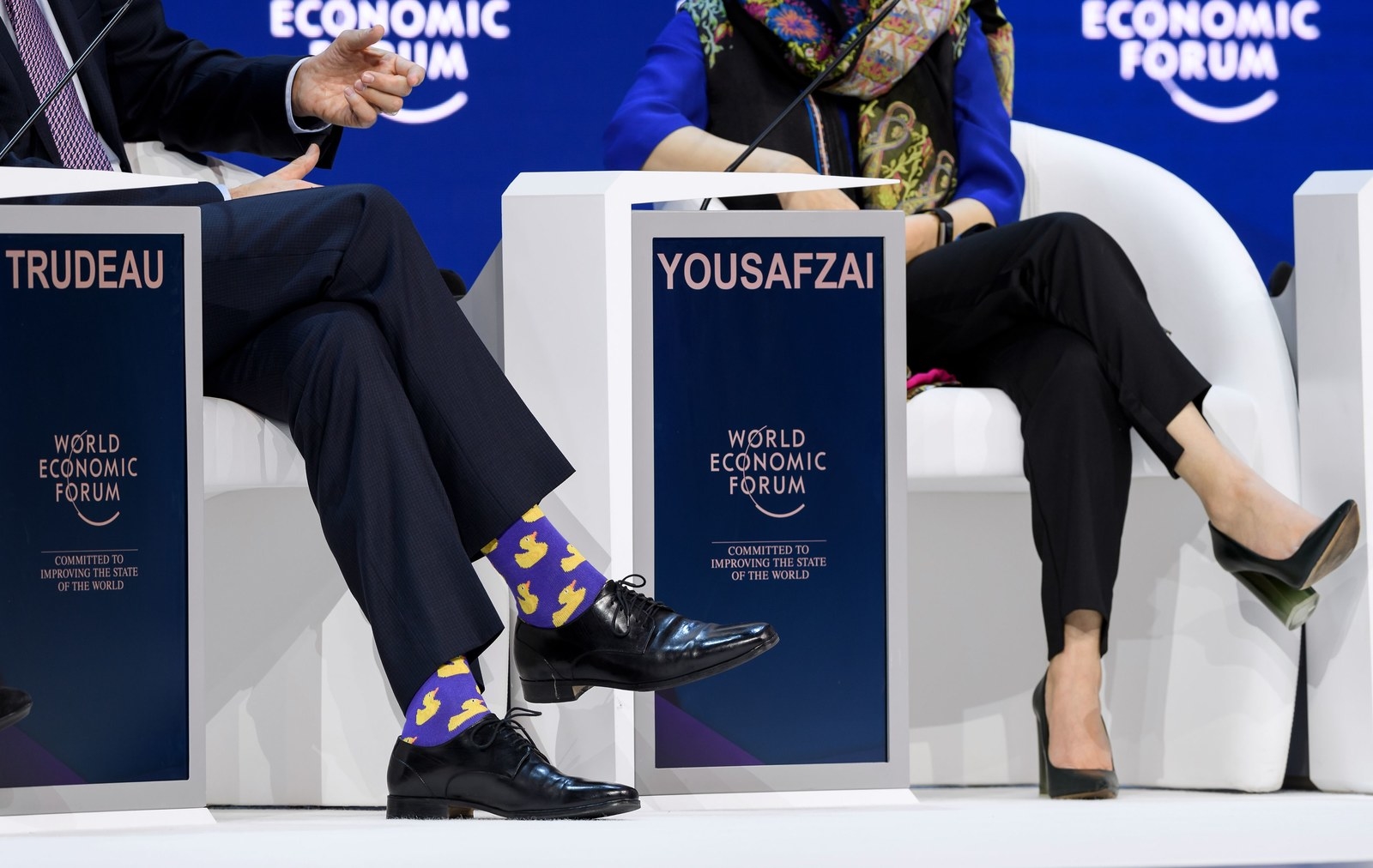 When he was asked on Tuesday whether it was appropriate to call out the group at the vigil, the prime minister said he thought so. "I will always be there to denounce those who don't want to build a better and more open society," he told reporters.
And while both Deltell and Paul-Hus denounced La Meute and distanced themselves from its ideology, their party and the far-right group do share one political position: An opposition to the word "Islamophobia."
Last year, a Liberal MP introduced a motion calling on the House of Commons to denounce Islamophobia and launch a study into anti-Muslim hate crimes and discrimination, as well as all forms of systemic racism.
The Conservative Party viscerally opposed that nonbinding motion, arguing that the word "Islamophobia" is controversial and lacks a core definition.
The issue came up again in recent weeks, when Trudeau's government was asked by the National Council of Canadian Muslims to dedicate Jan. 29 as the National Day of Remembrance and Action on Islamophobia. Trudeau, in the end, didn't, telling Radio-Canada "we want to avoid that type of backlash that we've seen when we take these kinds of actions, because, unfortunately, there is still a small intolerant minority."
Conservatives went a step further, ignoring the Muslim council's call, and introducing their own motion to declare the day a "National Day of Solidarity with Victims of Anti-Religious Bigotry and Violence" — scrubbing mention of Islamophobia altogether. (The House of Commons declined to adopt that motion, meaning there was not a declaration for Jan. 29 at all.)
On Thursday, a Parliamentary committee recommended declaring Jan. 29 as the day of action going forward, although it remains to be seen whether the government will accept that recommendation.