If all goes according to plan, Canada will be the first country in the world to set up a fully recreational marijuana market.
Several US states have created a legal system, and Uruguay legalized the drug — though it didn't set up any kind of legal market for people to purchase it. Canada's experiment is a much bigger ordeal.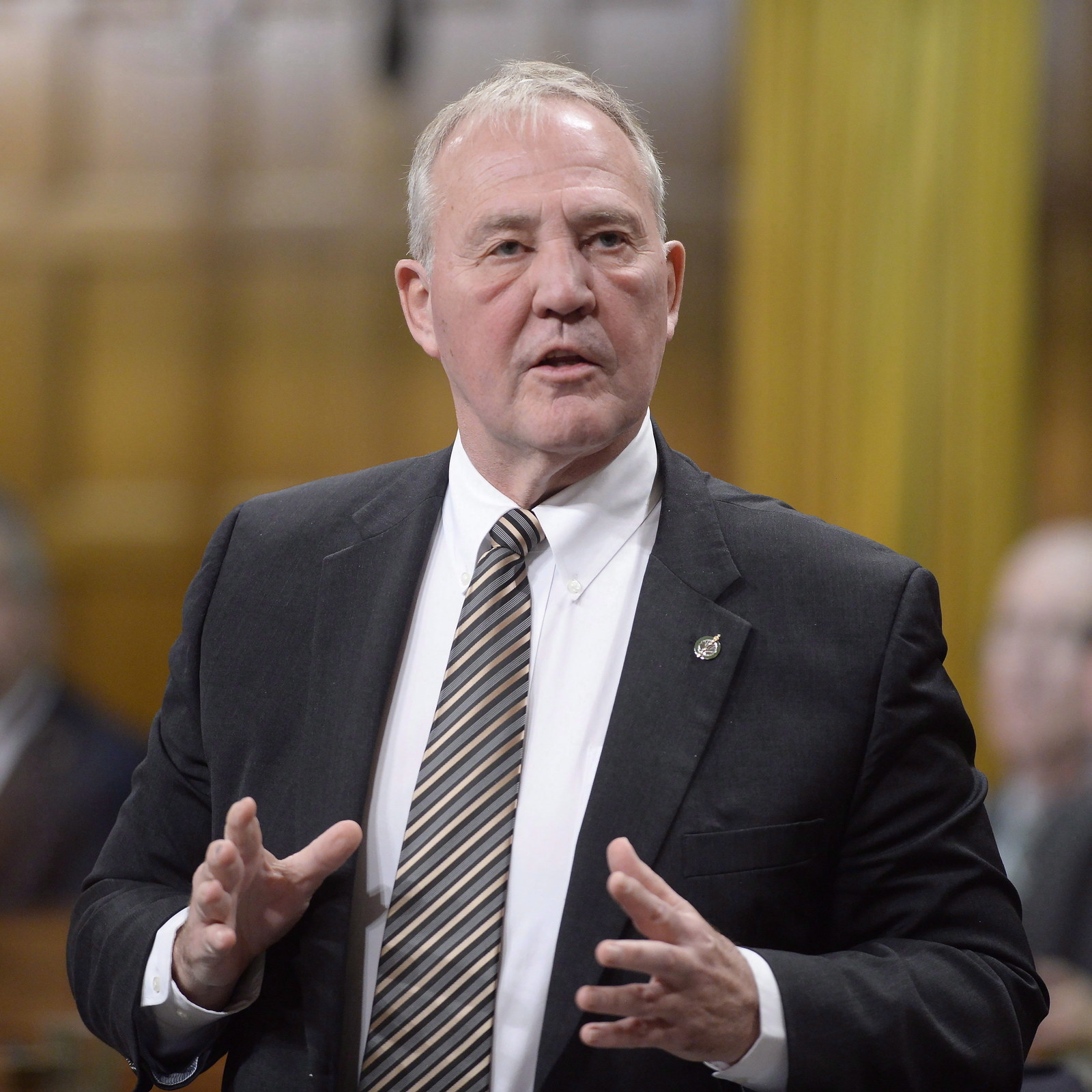 For more than a year, Ottawa has been devising a plan of attack for how it will begin selling cannabis. It ran its own consultations; hired a task force of experts to do their own study; toured Colorado and Washington, two states that have been on the forefront of legalization; drafted legislation; and is now consulting all over again to figure out the finer points.
But for all that, there is still criticism that the Prime Minister Justin Trudeau's government has been too skittish in rolling out its legalization plan, and a fear that his government has not fully prepared for the reality of what Canadian pot smokers want.
BuzzFeed News called up Bill Blair — Trudeau's pot czar, former Toronto police chief, and current Member of Parliament — to get his take on whether Ottawa is ready for the challenges in store.
Will Canada have enough weed?
Perhaps the most serious problem Canada's pot market will face is whether there will be enough supply.
Nevada, Colorado, and Washington have all experienced pot shortages, as state governments discovered two compounding problems: Demand for marijuana was higher than they anticipated, and efforts to keep the supply market tightly regulated led to a production deficit.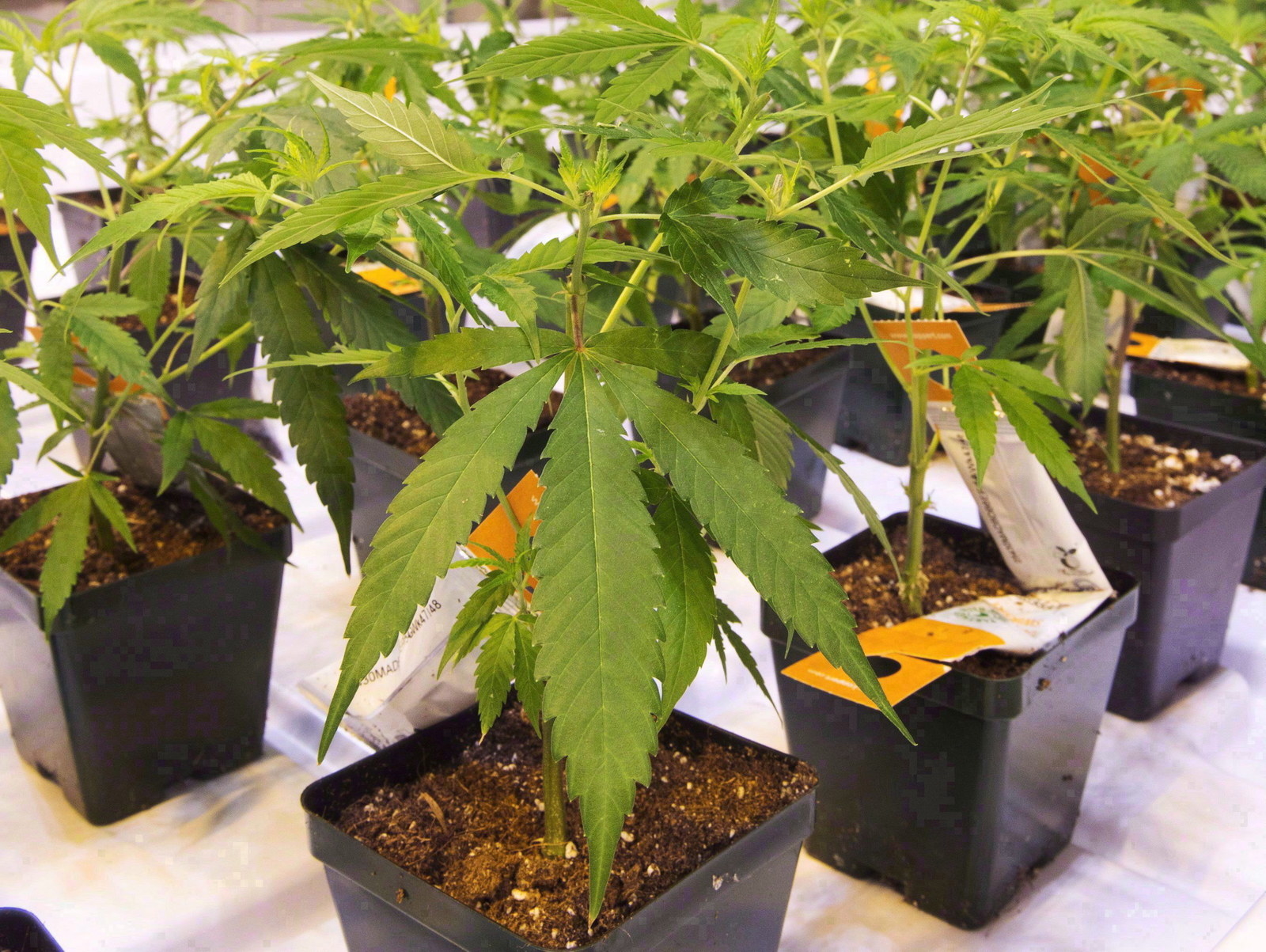 A recent report from Statistics Canada estimated that Canadians smoke roughly 700 tonnes of marijuana per year — and that's while the drug is criminalized.
The Canadian government reported that medical marijuana producers — many of whom will pivot to join the recreational market — had roughly 25 tonnes of inventory as of this past July.
At the beginning of 2017, there were 37 companies licensed to grow, process, and distribute marijuana. Now there are 82. That number will certainly grow before legalization kicks in this summer.
"The organized crime that have been running this market for decades aren't very forthcoming with their sales data."
"I believe that we'll be able to supply the demand that will exist on day one," said Blair, pointing to the government's efforts to issue licenses to the industry's future players. He admits, though, that this entire process is based on estimates, and the lay of the land could be very different once the pot shops' doors open.
"The organized crime that have been running this market for decades aren't very forthcoming with their sales data," he added.
Cannabis industry players who have spoken with BuzzFeed News in recent months are confident they'll have enough capacity to meet Canadians' demands. But they add a caveat: It depends on what the rules look like.
Where will we be able to buy weed?
One big question mark in Ottawa's legalization plan is whether or not Canadians will even be able to find a government-sanction pot shop.
The provinces have shown themselves to be very hesitant about the legalization plan. Many have expressed dismay that the federal government downloaded this responsibility onto them just a year before Ottawa's self-imposed deadline arrives. Some provinces have suggested that they won't make buying pot easy.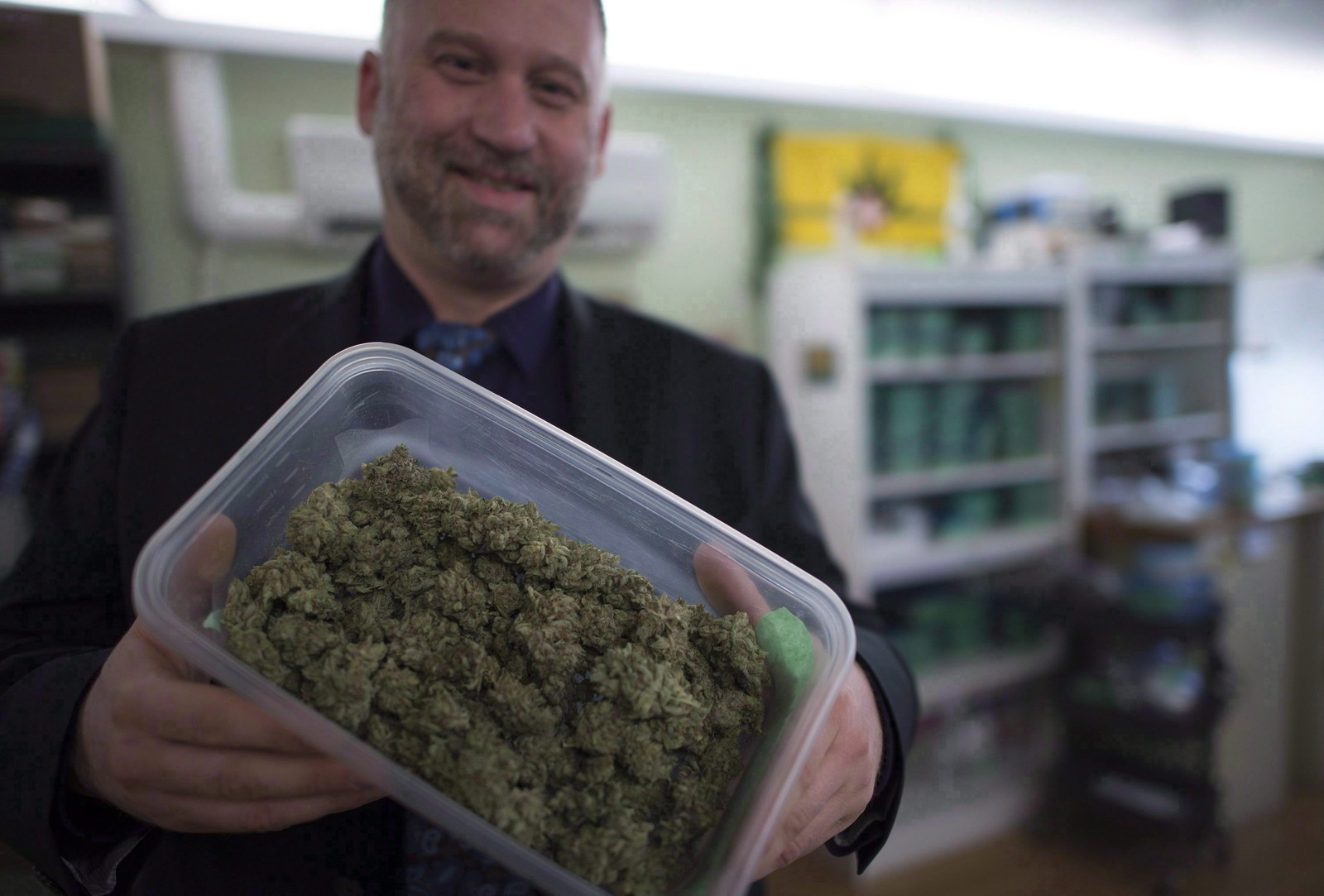 But Blair said their strict rules on how to buy, sell, and grow pot aren't necessarily a bad thing.
"You can't start really loose and try to tighten down later," Blair said of the rules and regulations.
The whole point of legalization, however, is to make marijuana accessible to everyday consumers in order to put a stake through the heart of the illicit black market. There are real concerns that, under the provinces' plans, it'll be easier to call up your old dealer or go to an illegal storefront, rather than head to a provincially run cannabis shop.
Ontario, for example, will set up just 40 government-run marijuana stores by the time legalization rolls around next summer. No private stores will be allowed, but consumers will be able to buy weed online.
That's one weed store for every 250,000 adults. By comparison, there's upward of 1,500 stores in Ontario that sell beer, wine, and spirits. (One for every 6,600 adults.) Ontario, to its credit, does plan to have hundreds of marijuana stores open by 2020.
A war on drugs by any other name would still lock people up
When Ottawa unveiled its legislation to legalize the sale of marijuana, many were surprised to see how stiff some of the criminal penalties were.
Anyone caught growing, distributing, or selling weed could face up to 14 years in prison if they operate outside the regulated market. Driving while high could net a decade in prison, while carrying more than 30 grams of marijuana (about an ounce) could come with five years in prison.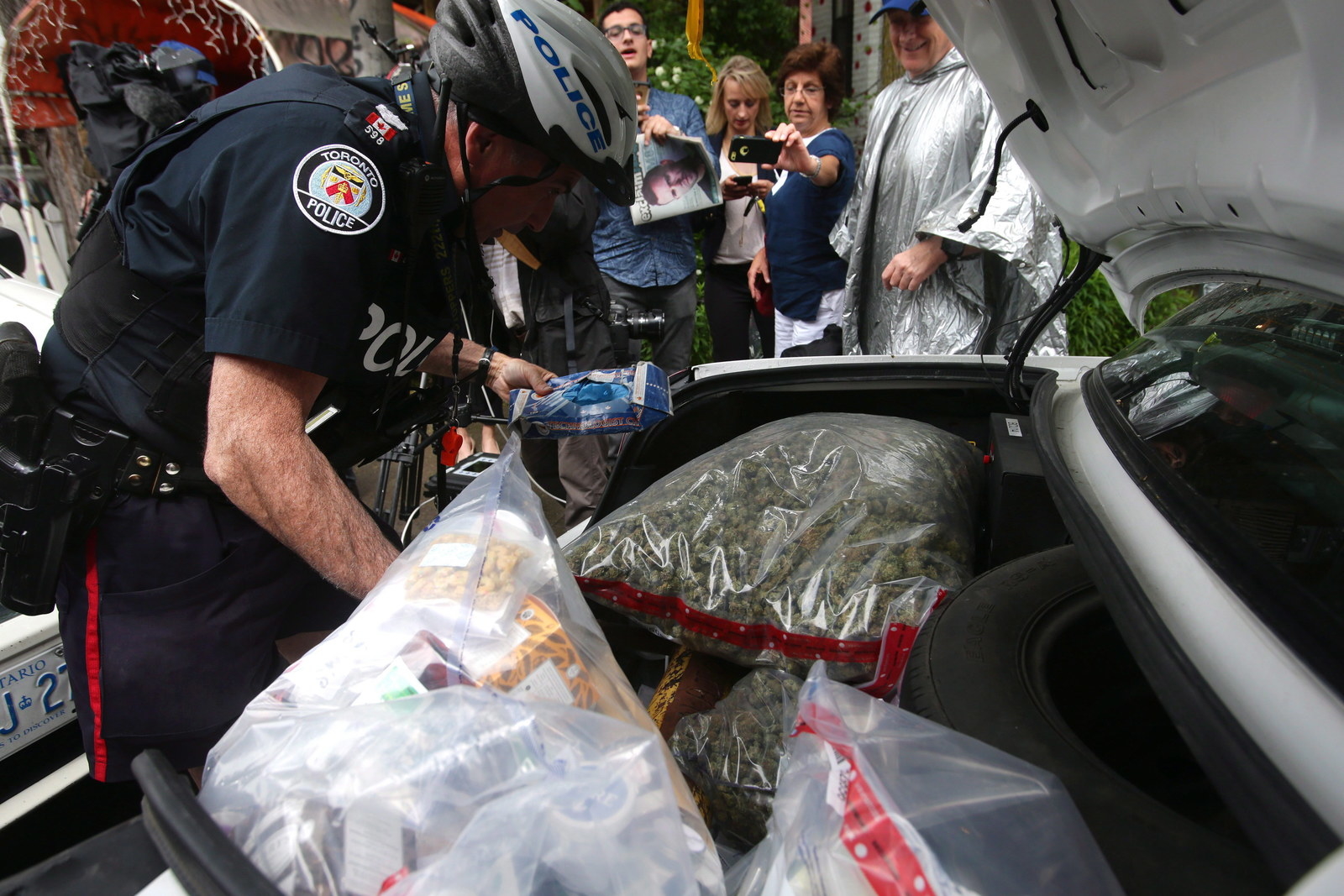 Jail time for those crimes are not automatic: The law allows for them to be dealt with by a fine, or with a lighter prison sentence. But the maximum penalties, nevertheless, raised eyebrows.
The Canadian Bar Association warned that throwing someone in prison for 14 years for selling a product that the government is also selling could be subject to a constitutional challenge.
The law "would too often result in people moving from lawful activity to serious crimes with severe penalties with little factual difference between their respective situations," the bar association wrote in a submission.
BuzzFeed News put the question to Blair: Is the government going too far?
"No," Blair said. He said that, legal market or no, marijuana will continue to be a "significant criminal enterprise."
Blair said the only people facing 14 years in prison would be "the worst offender, for the worst offence." He called that "proportional."
As for the bar association's criticism? "It is the job of defence lawyers to challenge the legislation and challenge these issues," he said.
The sin taxes
One key unresolved question is a big one: How much will a gram cost?
In a 2016 report, the Parliamentary Budget Officer estimated that black market pot runs a little over $8.30 per gram, on average.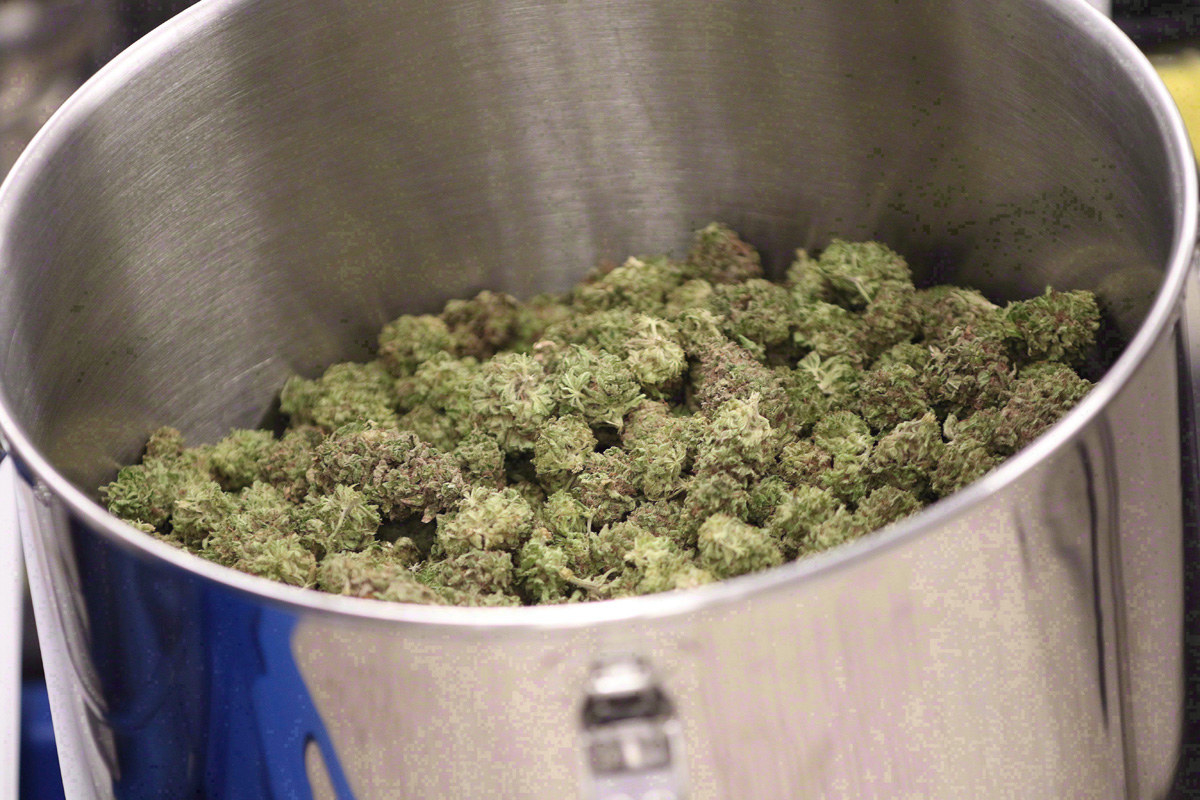 That estimate projected, based on conversations with existing distributors, that once legalization rolls around the pre-tax legal price of marijuana would range from about $6.60 to $8.30. That doesn't leave a lot of room for taxes.
But the Trudeau government has already said that it plans on applying both the federal and provincial sales taxes on marijuana — which ranges from 5% to 15%. On top of that, the federal government is proposing an excise tax, commonly referred to as a "sin tax," of 5%. Ottawa expects the provinces will match that tax with their own 5% levy.
To do the math on that: An $8 gram will face a 10% excise tax, then a 13% sales tax (in Ontario), bringing the total to nearly $10. Depending on the transaction and the province, the tax will be even higher.
What's more, that new excise tax will also apply to medical marijuana, once legalization rolls around.
"We are collecting what we think is an appropriate level of excise tax."
The Parliamentary Budget Officer suspects that suppliers, both legal and illicit, will try and push down prices as competition explodes, but that doesn't fix the underlying problem.
Blair said that one of the government's goals is to "compete with the illicit market," but he doesn't have a lot of time for the concern that taxation may be pricing Ottawa out of the market.
"We are collecting what we think is an appropriate level of excise tax," he said. Concerns over the government's plan to hike the price of medical marijuana also doesn't carry much water with Blair. "This is not prescription medication," he said.
Ottawa's plan is to keep a quarter of the revenue, and pass the rest back to the provinces. The federal government's share will be invested into education programs, treatment, advertising, and rehabilitation.
But while Ottawa might have plenty of money to run anti-pot ads, weed companies are already worried they won't be able to advertise their product, raising further fears they'll have their lunch eaten by the illegal market.
Blair recognizes the concern. While Ottawa initially planned on enforcing plain packaging for marijuana, which might have banned any sort of advertising or symbols for companies altogether, they seem to be walking back on that idea.
"They need to be able to differentiate their brands," Blair said. He added that any advertising needs to come with caveats, like it can't appeal to children, but recognized that it would be crucial to allow legal businesses to thrive.
Edibles, and lack thereof
When legalization unfolds in the summer, Canadians will be able to buy dried bud, oils, and, well, not much else.
Edibles, from pot brownies to THC cough drops, will be strictly outlawed, leaving only the illicit market to peddle psychoactive candy.
Ottawa is not saying "no" to edibles entirely, according to Blair.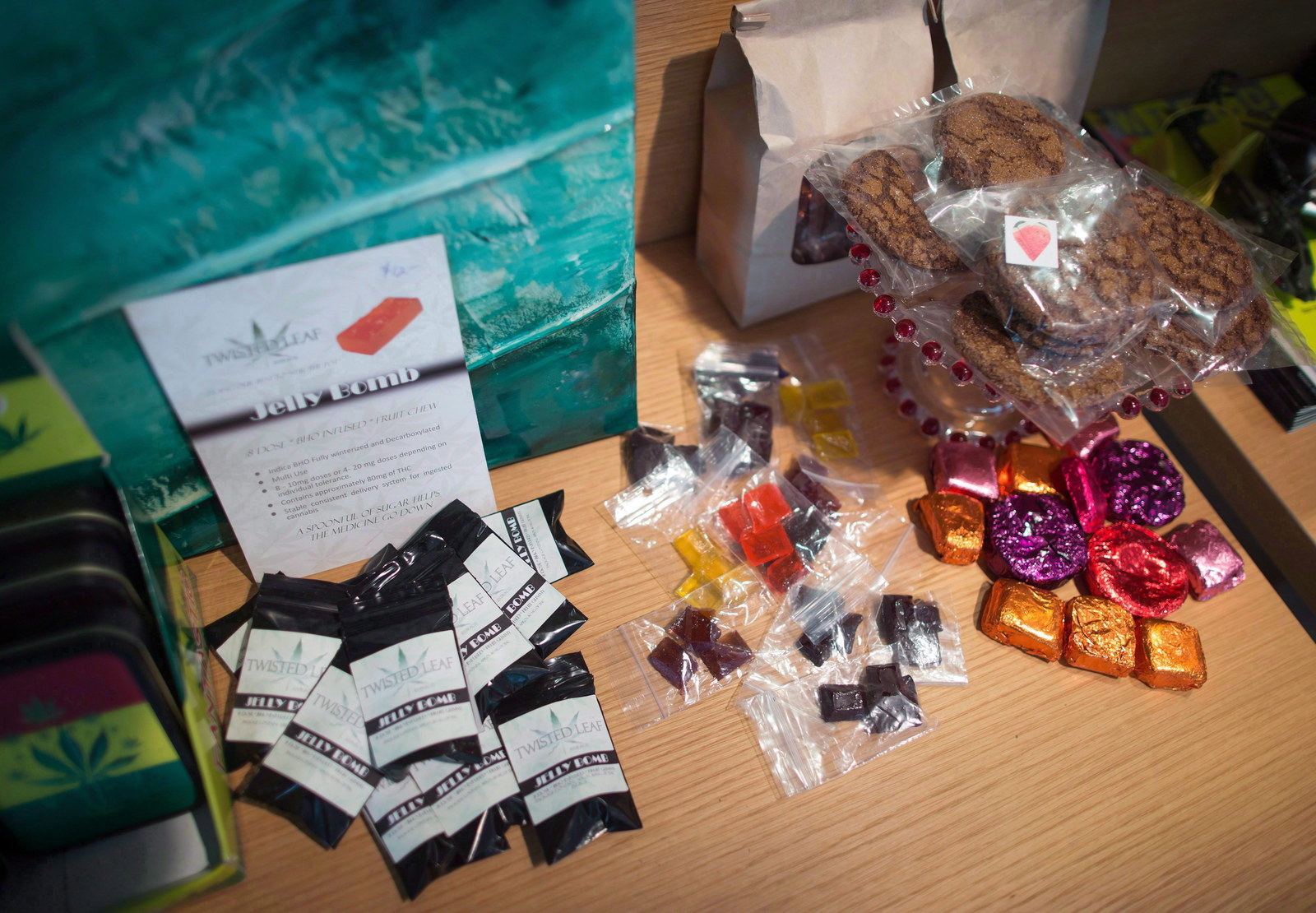 "We want to make sure that, before we say yes to edibles, we have the appropriate regulatory process in place," Blair said. To that end, the government said it will have a firm answer on how to handle edibles a year after legalization comes into force.
That's a departure from how the American states have done it. In places like Nevada and Colorado, edibles are quickly replacing dried marijuana as the drug of choice for consumers.
American pot companies, some of which have headquarters or partners in Canada, are investing heavily into developing a host of new products. Those products won't be hitting the shelves up north until at least 2019.
One marijuana executive who spoke with BuzzFeed News but who asked not to be named found Ottawa's reticence perplexing: If you're concerned with the health impacts of weed, why limit consumers to a drug that needs to be smoked, they said.
Finally, the date
One of the biggest open questions is still when, exactly, marijuana will be legal.
The government had floated the date of July 1, 2018, but were quick to back away from that, given that it would land on Canada Day. ("I don't know where it came from, that date," Trudeau told TVA earlier in December.)
Blair, too, confirmed that July 1 is out of the question, but said the legal market will come online sometime around then.
There's still plenty that could derail even that moving target.
The Senate, which has only just recently begun studying the legalization legislation, has signaled that it intends to take its time with the bill. If they amend the legislation, it will need to go back to the House of Commons. If that happens, it will be a scramble to get the bill into law before the summer.
That problem is mirrored on the provincial level, where several governments are still grappling with how, exactly, they intend to allow the sale of the drug.
On top of all that, Ottawa still hasn't unveiled its final regulations on marketing rules or taxes.
Nevertheless, Blair and his government are confident they'll get everything figured out by the summer.
Justin Ling is a freelance journalist who covers defence, security, politics, and people who make mistakes.
Contact Justin Ling at justinrling@gmail.com.
Got a confidential tip? Submit it here.