Canadians Are Making A Killing On Pot Stocks, And Americans Might Soon Get A Piece Of The Action
Canopy Growth is said to be the world's largest legal weed business.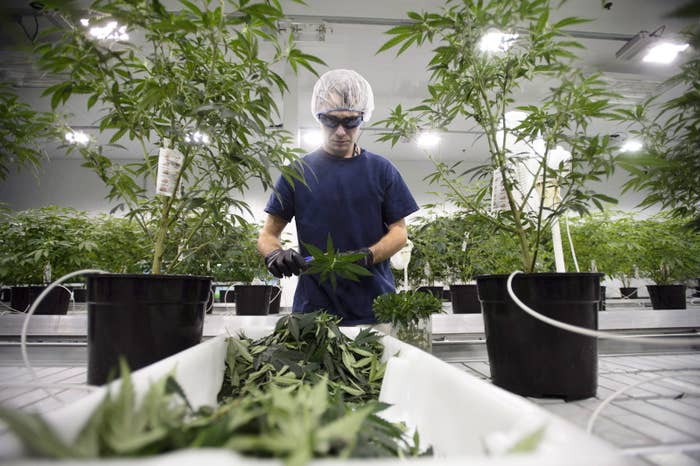 Americans could soon be buying and selling shares in legal weed, even as the drug remains strictly illegal for most of the country.
Ontario's Canopy Growth Corp, arguably the world's largest marijuana company, hinted that it was planning on becoming one of the first marijuana company to be listed on the Nasdaq exchange on Thursday.
Canopy's indication that it is looking to enter the U.S. exchange came after fellow Canadian pot company Cronos Group started trading on Nasdaq.

Bruce Linton, the company's CEO, told a room full of business elites in Toronto that they would be looking to list his multi-million dollar pot empire on the New York exchange, the second-largest in the world behind the New York Stock Exchange, given that they "basically do not have a pot policy."
VICE Money, who first reported the story, quoted one analyst, who was in the room, as saying that Linton's comments seemed to put the issue of listing on the New York exchange "on the front burner for the company."
Linton told BuzzFeed News he expects a handful of other Canadian companies will make the jump as well, but wouldn't put a timeline on his own company's plans. Canopy is one of a small number of Canadian companies whose valuations soar into the billions.
While that move would put Canopy, and the others, in a position to raise significant capital in order to expand in Canada and internationally, it also means that Canadian pot companies may soon end up in Americans' 401ks, even as the Trump administration eyes a crackdown on the legal state markets.
Heading to U.S-based exchanges is the next likely step for Canadian pot companies, but highlights an interesting divide in the current marijuana business.
Back in the Canadian markets, an increasing number of pot businesses are listing, hoping to cash in on the impending legalization of the drug in Canada this summer. Some of those stock prices have soared, making huge amounts of money for their shareholders — many of whom are first-time investors.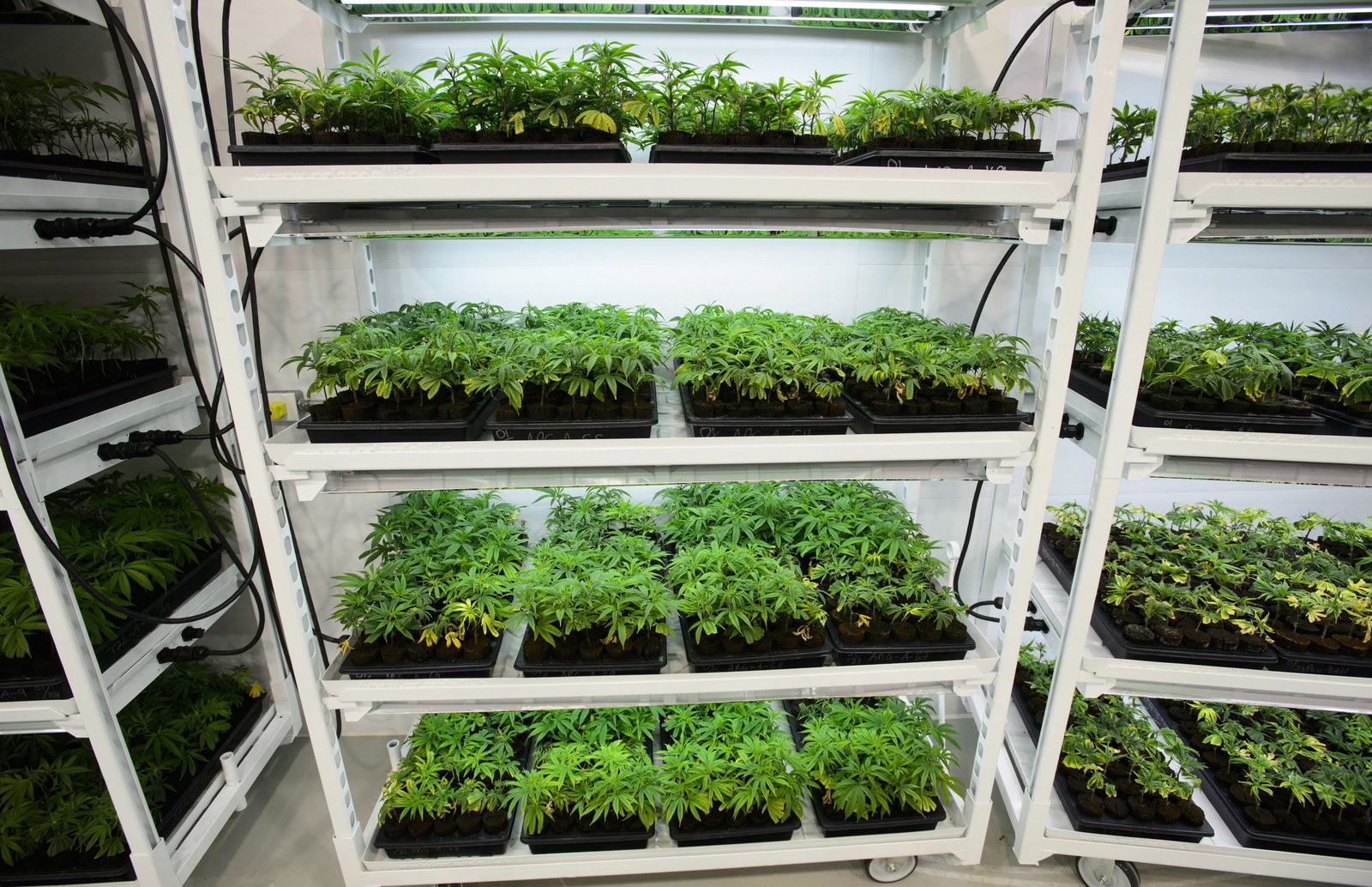 While Canopy is entering the US market, many American pot companies are heading north. Companies, operating in states where the drug is legal — and who are obviously forbidden from trading on US markets, given that marijuana is still illegal on a national level — have turned to the Canadian markets.
Canadian securities regulators, for a time, considered cracking down on pot companies that listed on Canadian exchanges but carried on business in America, but ultimately opted in February to simply require that marijuana companies trading on Canadian exchanges disclose their US business.
Linton says that policy is a big reason why his company is looking to move on to the US exchange: Nasdaq doesn't have a pot policy. The Canadian markets do. That is, Nasdaq doesn't allow companies to list if they're breaking the law, whereas Canadian regulators have made an exception, specifically for pot stocks.
Linton calls that situation "weird." Americans can, in effect, buy and sell stocks in an American company, which can't technically operate under American law, listed on a Canadian stock market.
Linton figures, by listing on a US exchange, Canopy will set itself apart from its competition by showing big fish American investors that it isn't running afoul of any American laws.
Canopy, unlike several of its competitors, has deliberately steered clear of the US market. Their competitors, of course, are abiding by the laws and legal markets of the states in which they operate, like Colorado, but still run afoul of federal law.
If Canopy does list on Nasdaq, it would put the Smith Falls, Ontario company on the map. And, perhaps more interestingly, it would open Canopy up for more American investment.
The reason Linton is heading to Nasdaq, he says, is because his company is probably more akin to a tech start-up than to an agriculture or pharmaceutical company. He expects, on that exchange, to attract some of the big fish investors who could continue scaling up Canopy into something even bigger.