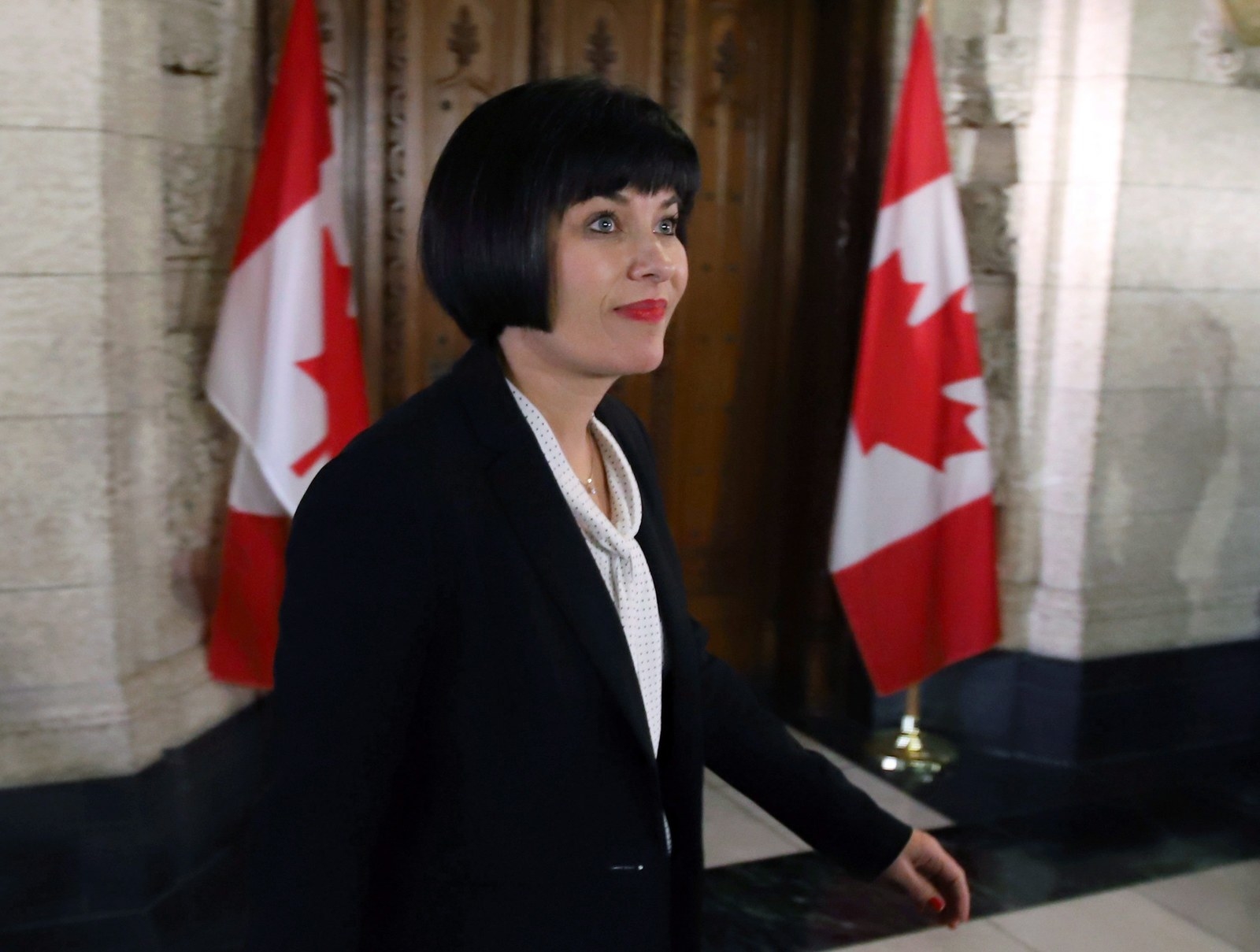 People with prior drug convictions may not be totally shut out of Canada's legal weed industry after all.
The federal government unveiled a consultation paper on Tuesday, asking the public for input on how they'll design the nitty-gritty of the legalized recreational market. Unsurprisingly, the paper makes it clear that anyone with past associations or convictions connected to drug trafficking or organized crime may be denied the security clearance required to work at cannabis companies.
And yet the paper recognizes that not everyone with a drug conviction ought to be blocked from working in the legal system.

The government "acknowledges that there are individuals with a history of nonviolent, lower-risk activities (e.g., simple possession or small-scale cultivation of cannabis)" who may want to work in the legal weed business, once it starts up next summer.
Ottawa is asking the public its thoughts on "the degree to which these individuals should be permitted to participate in the legal cannabis industry."
As it stands, medical marijuana growers are required to have an RPIC — a Responsible Person in Charge, who cannot have a criminal record — in every room where marijuana present. In the paper, Ottawa is suggesting loosening that requirement, ensuring that only high-level jobs require that clearance.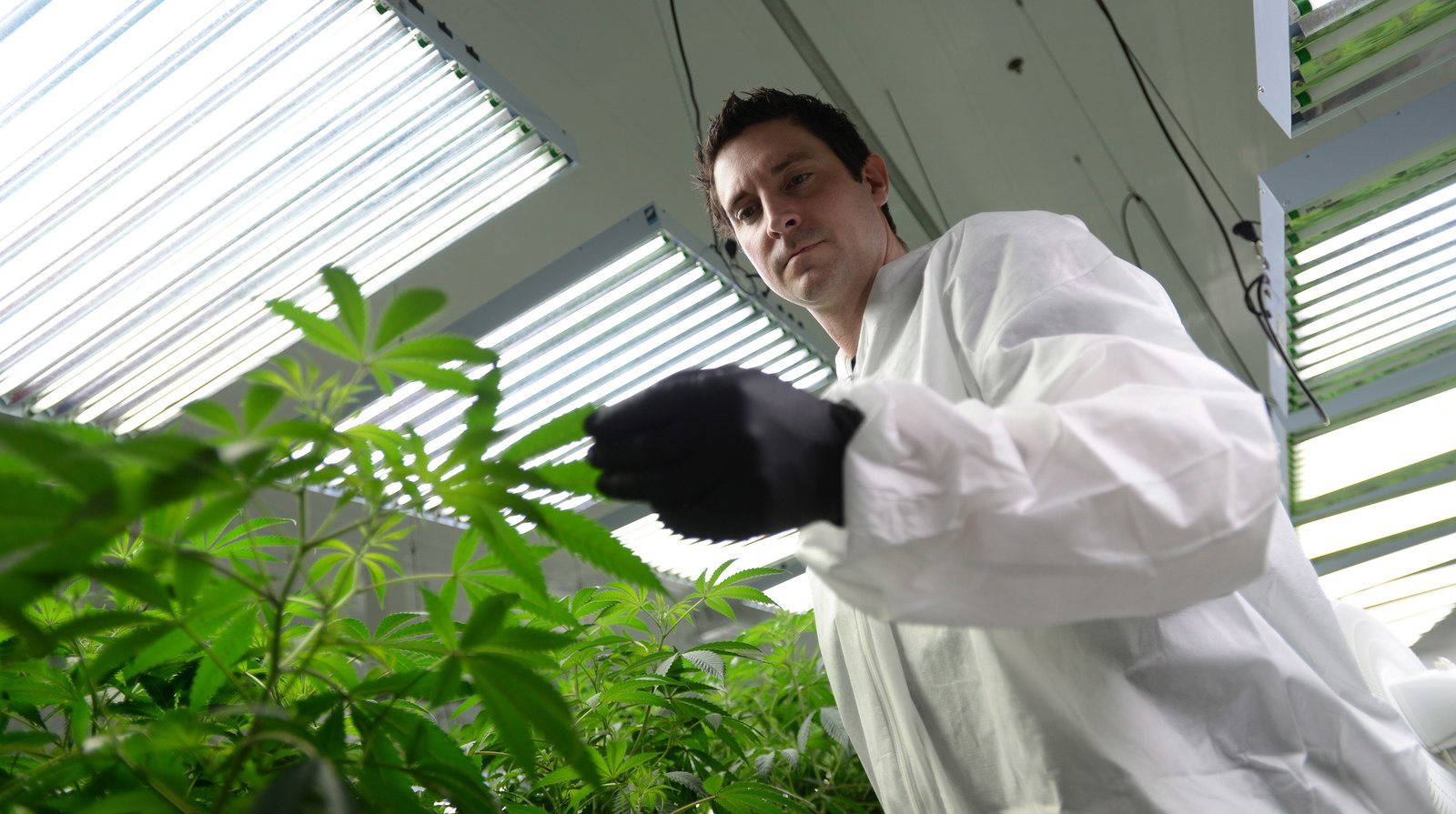 "It's mostly good news," says Mark Zekulin, president of Canopy Growth, which owns Canadian marijuana giant Tweed. He calls it a "natural progression" from the current system.
"We have people who were involved in the previous system," Zekulin says, alluding to the fact that many marijuana companies had to draw from the existing black market expertise in order to grow properly. It's those sorts of employees that the government seems to be recognizing as pretty crucial to the whole system.
Many have called on the Trudeau government to open the door for those with criminal records to enter the system. Other jurisdictions have taken this idea much further: Oakland, California, has helped people who were convicted of non-violent drug offences obtain medical marijuana permits. It has been billed as reparations for the war on drugs.
Many of the changes proposed in the consultation paper suggest Ottawa is heading for a more liberalized route on legalization.
While it has long imposed strict security conditions for medical pot producers, the federal government is suggesting new licenses for micro grow-ops, which would come with fewer restrictions. Micro producers, for example, would be licensed to grow fewer plants, but would not have to install security systems or 24/7 monitoring.
There's also the question of packaging restrictions. A report published last year proposed that the federal government require marijuana companies sell their products in plain packaging, listing THC and CBD content — the psychoactive components in marijuana — and warnings about the possible dangers of marijuana.
The government does not appear quite set to head down that route.
"This recommendation opens the door to brand prohibition and it could have the unintended effect of undercutting the legal market."
While the proposed regulations would place "strict limits on the use of colours, graphics, and other special characteristics of packaging," mostly designed to limit marketing to children, Ottawa hasn't indicated that it would required standardized packaging. When asked about it, repeatedly, Health Minister Petitpas Taylor said they were looking forward to hearing from the public, and added: "We want to make sure that THC levels are very clear, CBD levels are very clear."
Nevertheless, Brendan Kennedy, CEO of marijuana producer Tilray — one of the world's biggest — says he and his company "have concerns."
"This recommendation opens the door to brand prohibition and it could have the unintended effect of undercutting the legal market," he told Buzzfeed in an email.
"We believe that brands matter and without the ability to brand, we are going to be in a race for the bottom on price point."
Justin Ling is a freelance journalist who covers defence, security, politics, and people who make mistakes.
Contact Justin Ling at justinrling@gmail.com.
Got a confidential tip? Submit it here.