Meet The Guys Playing N.W.A. In The New Biopic "Straight Outta Compton"
90's gangsta rap is on it's way to a theatre near you.
Wednesday, Ice Cube tweeted a photo of the lead actors of the upcoming N.W.A. biopic, Straight Out of Compton: Jason Mitchell, Corey Hawkins, and O'Shea Jackson.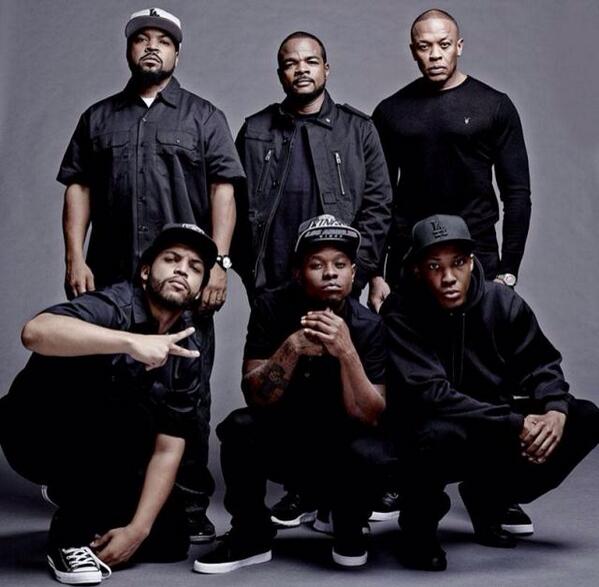 The film will be directed by F. Gary Gray, who previously helmed Friday and The Italian Job. (Gray stands between Ice Cube and Dr. Dre in the new photo.) Jason Mitchell, who's played small roles in Contraband and Broken City, landed the lead role as Eazy-E. And Cube will be played by his son O'Shea Jackson, Jr. Corey Hawkins, Wu is Dead, Iron Man 3, and Romeo and Juliet, will star as Dr. Dre.