The classic old Hollywood atmosphere of the Carthay Circle Lounge is the best possible way to kick off your California Adventure bar crawl: The lights are dim, the chairs are plush, and sitting down in one of them to have a drink is the second most relaxing thing you can do in the park short of actually taking a nap (do not actually take a nap).
The bar menu offers a little taste of the Carthay Circle Restaurant without having to make reservations, good for laying down a base before you get to the business of serious drinking. If you're into classic cocktails, try either Ernest's Daiquiri (made with rum and organic agave nectar) or the Scotch Mist (made with black and white scotch whiskey and a lemon peel), which was Walt Disney's drink of choice.
Alfresco lounge is a hidden gem: It not only offers amazing views of Cars Land and Carthay Circle, but it's also a great place to sit and watch the Pixar Play Parade without having to fight the crowds or stand on your tip-toes in order to see anything. They a pretty broad selection of both Italian and California-made wines. Bring some sunblock, though, since there isn't much shade up there.
The third stop is Sonoma Terrace, which is a great secluded getaway spot. Nestled next door to the Wine Country Trattoria, you can sit on the patio and enjoy an awesome sampling of Californian craft beers from the likes of San Diego's Ballast Point and many more. If sitting isn't your game, you can take your drink with you (in a plastic cup, mind you) and wait in line for Midway Mania, like a boss. The only real downside here is that they only serve beer and wine, so if you started with another alcohol you may want to skip to the next spot.
Moving on, The Cove Bar (situated behind Ariel's Grotto Restaurant) offers primo people-watching (though it does get a bit crowded) at a full-service bar. It's a great spot to catch World of Color while sipping on a frosty one and taking down some appetizers, like their Tri Tip Sliders or Lobster Nachos.
After watching World of Color from The Cove Bar, head over to the Hearthstone Lounge in Disney's Grand Californian Hotel. This place is like a warm hug on a cold night: it's got beautiful dark hardwood walls, a warm fireplace, and enough feel-good lodge atmosphere to help you recuperate after a long day of Disney-ing around. If you're hungry, they've got some small-plate versions of comfort food like sticky ribs and Wagyu sliders. If you've already eaten and you're looking for a slightly more fun version of snuggling up to a fire with some cocoa, there's a Godiva chocolate martini. Like The Cove Bar, this spot does tend to get packed at night — but by this point who cares, amirite?
Whether going on a bar crawl or not, every trip to the Happiest Place on Earth should end at Trader Sam's. The Tiki-themed bar is packed with memorabilia from park attractions like the Jungle Cruise and Indiana Jones Adventure, but it's also home to some creative and tasty drinks. You can get classics like Mai Tais and daiquiris, but if you're feeling adventurous you can try to "appease the gods" by ordering novelty drinks like the Krakatoa Punch, Shipwreck on the Rocks, or the infamous Uh Oa. Be warned: "Uh Oa" is what you might say when you see that this drink costs $20 — and it's not for the faint of heart.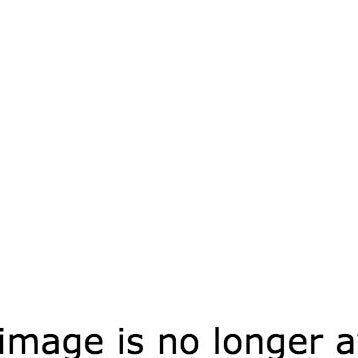 Looks like there are no comments yet.
Be the first to comment!