1.
You don't remember the last time someone asked you this:
2.
You get daily compliments on your 'do.
3.
You get nervous when anyone else touches your hair.
4.
Your mood improves when you see this:
5.
You can point to your head and actually say, "The usual."
6.
You can't look when he's trimming someone else.
7.
You panic when you're on vacation and start feeling a mullet.
8.
You think anyone else with clippers will definitely butcher your cut.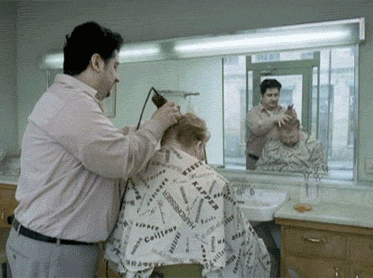 9.
You cheated with another barber once and instantly regretted it.
10.
You've had your eyebrows trimmed, and it wasn't even weird.
11.
Finally, when you leave the barbershop, you're all like:
When you're not catching up with your BFF over pomade and barbicide, count on Just For Men AutoStop for the finishing touches!