It's been a whole five years since the Pitch Perfect musical comedy trilogy came to an end, but now a new spinoff series is available for fans of the super cheesy and yet oh-so-fun films.
1.
This fan thinks the show is making a stressful world a better place:
2.
Could the show be paving a new way for Bumper? This fan thinks so: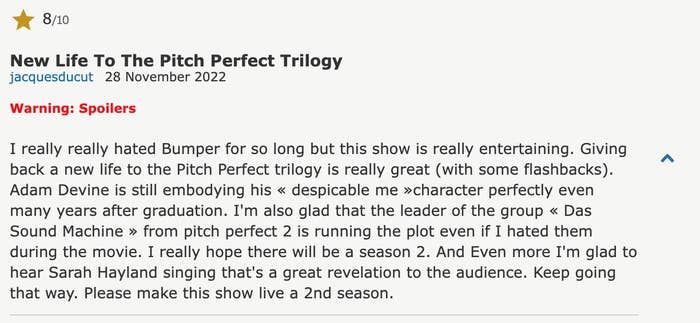 4.
6 episodes is not enough for this binge-loving fan of the show:
5.
This one gave me actual LOLs. I'm also taking this as a positive for the Pitch Perfect spinoff:
6.
Delightfully ridiculous. Why can't we live in a world where a cappella performers ARE treated like rockstars? It would be as fun as the show...
7.
Adam Devine continuing to kill it as Bumper:
8.
I was honestly shocked to see a 10/10, but this fan certainly put the effort into explaining why they love it so much: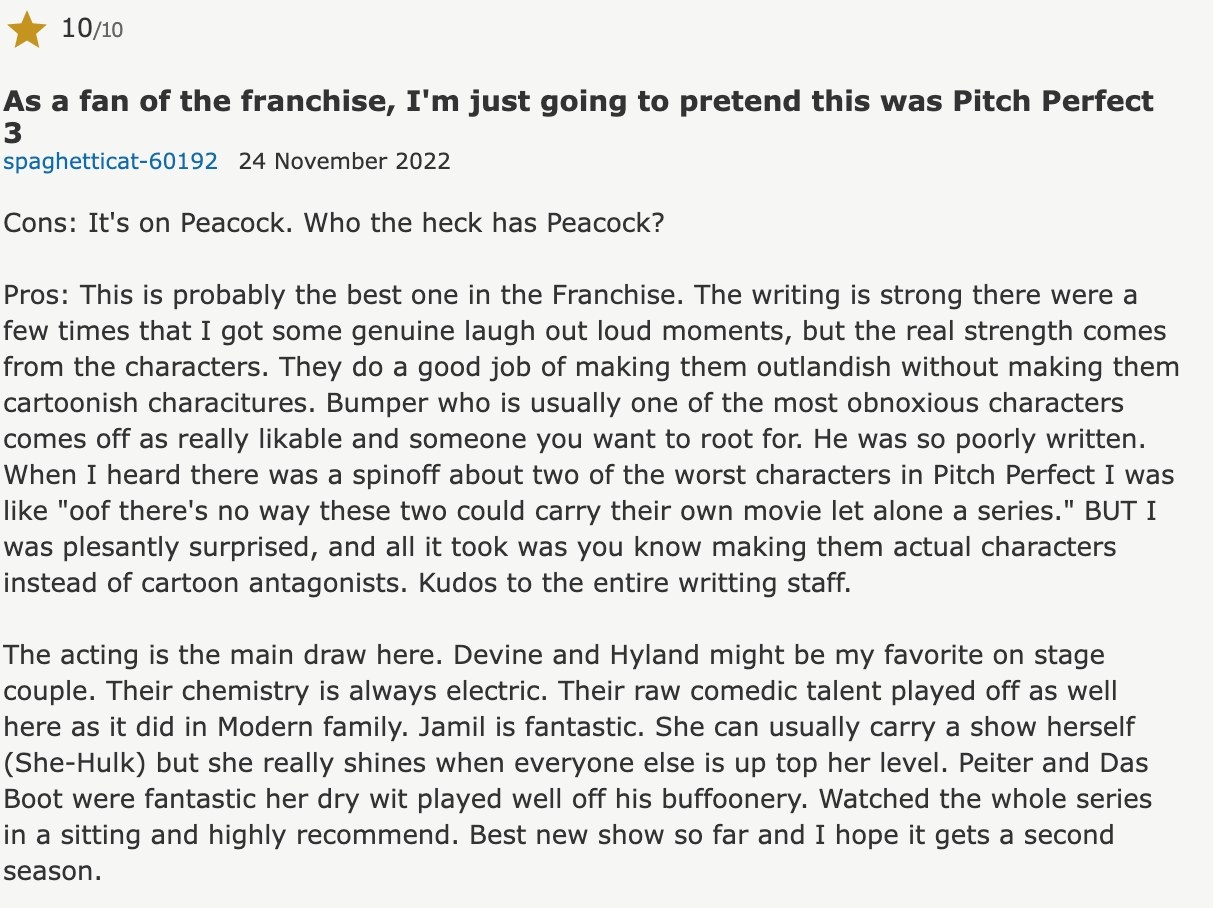 10.
This watcher was all for the strong chemistry:
13.
Ouch. We have our first major negative review, everyone. I'm sensing something personal:
15.
Again, I'm all for the effort this fan has gone to, and 7/10 is a solid rating:
16.
While most fans of the franchise enjoyed the show, this watcher had a bone to pick with the main story:
17.
And last but not least, this bold fan kindly asked Elizabeth Banks to delete the show:
On the whole, it looks like the majority of fans were enjoying and taking Bumper in Berlin for what it is: a light-hearted comedy around one of Pitch Perfect's most hated (but come on, still secretly liked) characters!
Sure, it has a few negative reactions, but will you give it a go? Or, will you let the bad reviews put you off? Tell me if you'll be watching in the comments!