Seattle artist Peregrine Church makes street art you can only see when it's wet outside.
Walk past one of his pieces on a nice day, and you'll see nothing.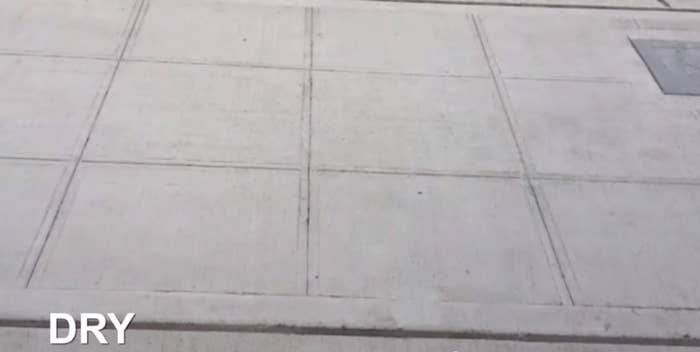 But luckily there's no shortage of rain in Seattle, so it's usually not long before Church's creations, known as Rainworks, appear.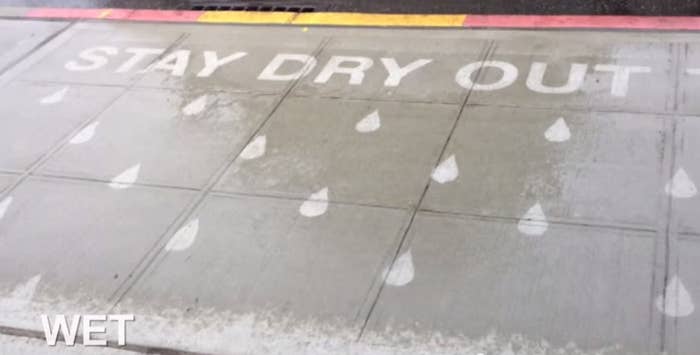 Church's goal is to brighten up those rainy days.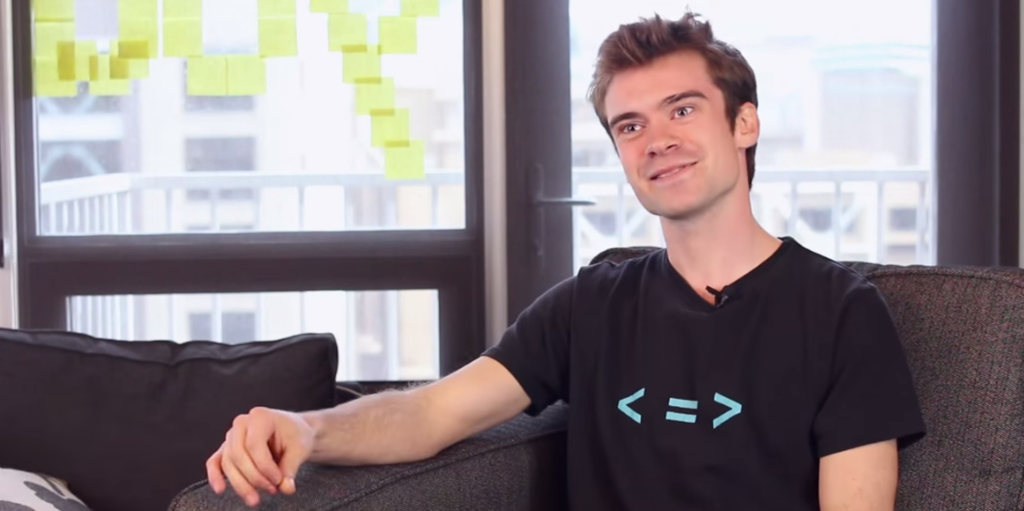 Since May 2014, Church has been using what's called a biodegradable superhydrophobic coating to stencil his work.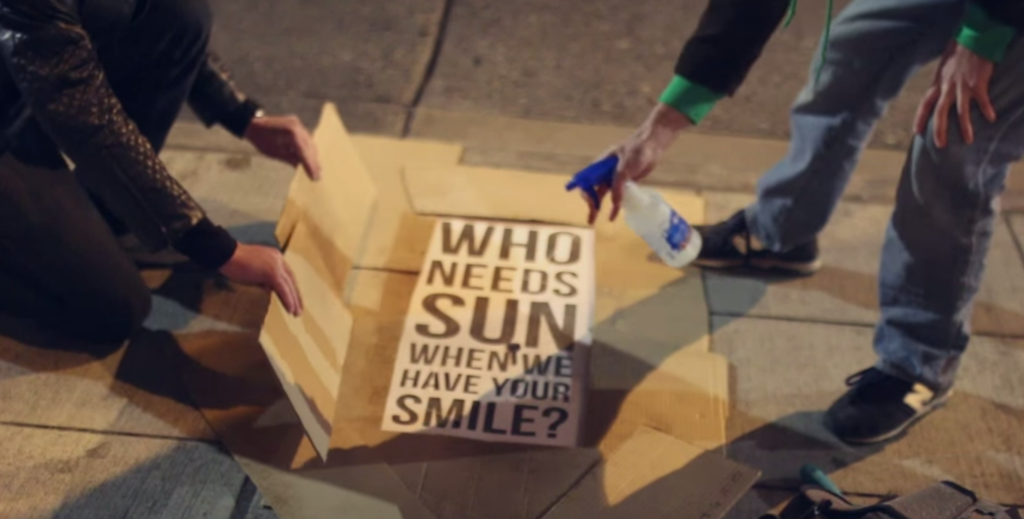 Some pieces are uplifting.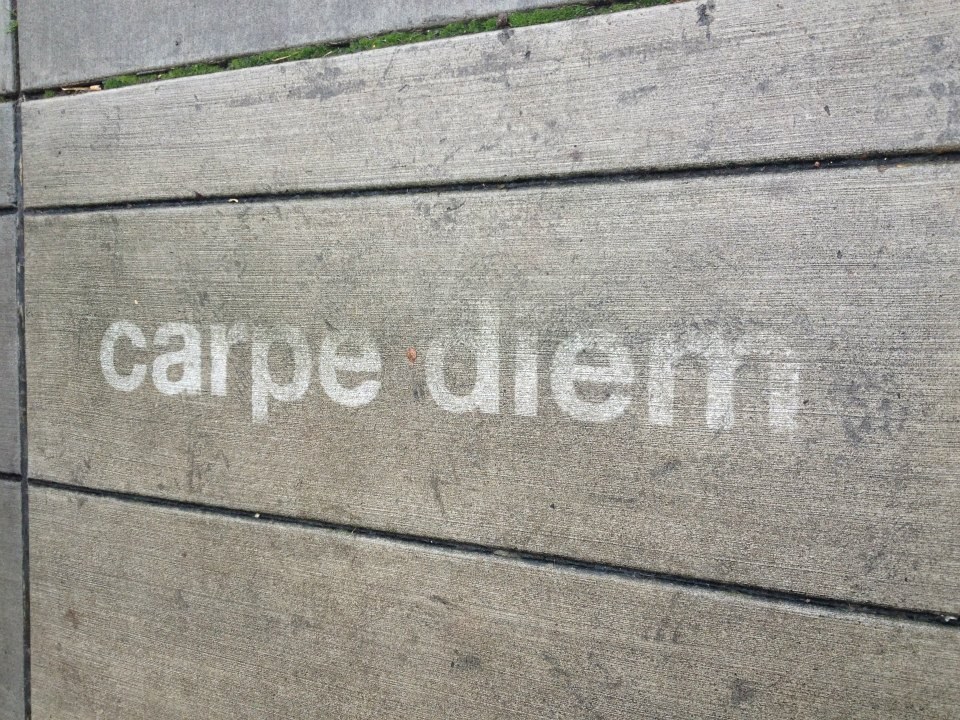 And others are cheeky.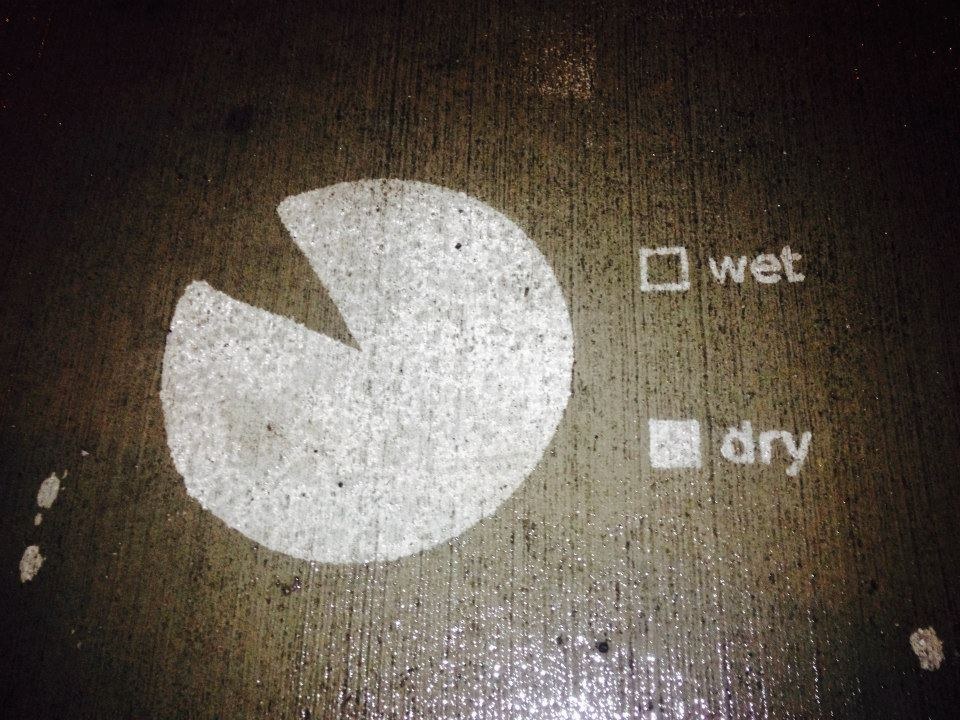 His illustration of the water cycle doubles as a hopscotch game and spans 20 feet in diameter.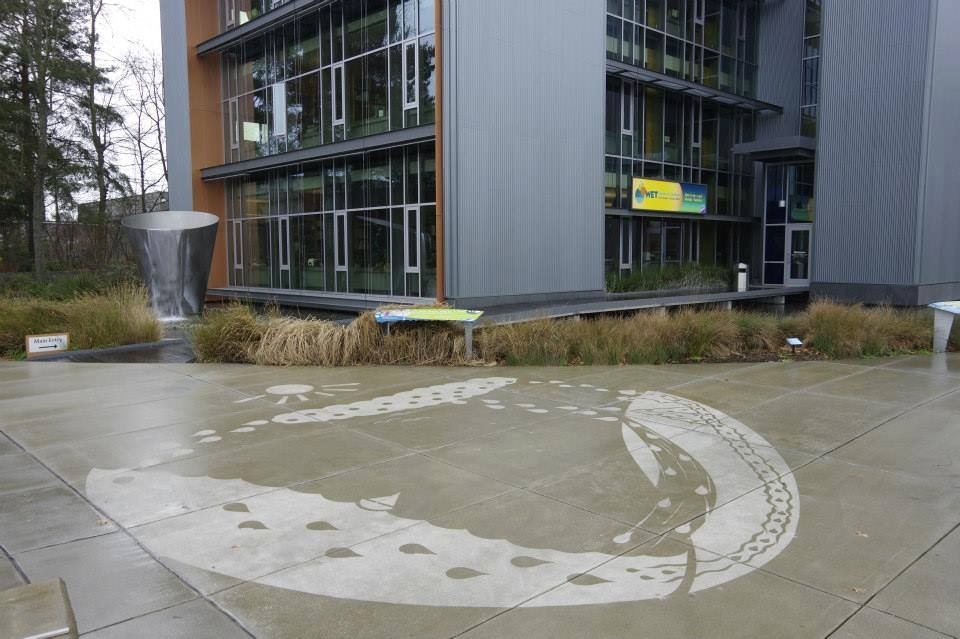 "I'm hoping putting a positive or clever message or something beautiful on the sidewalk that wasn't there yesterday will take [people] out of their routine and make them feel a positive emotion," Church said.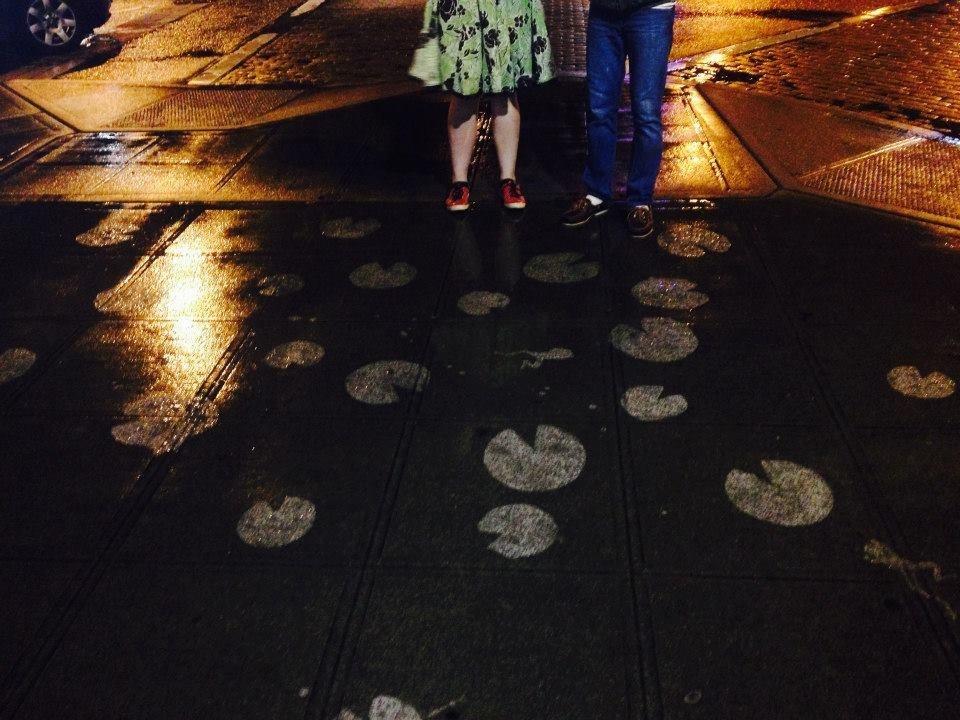 Right now, there are between 25 and 30 Rainworks throughout Seattle. Each piece lasts anywhere from four months to a year.
Church plans to keep making more, both commissioned and not. He's also working toward releasing educational materials so aspiring artists in other cities can follow suit.
"We'd have a global Rainworks map so that anyone in the world can go looking for them," Church said.
He added, "What I really love to do is think of ways to make the world a more interesting place and inspire people to do the same."