This Hospital Invited A Therapy Llama To Visit Patients
A therapy llama named Pearl had a very sweet visit with a hospital in Tennessee recently.
You've probably seen therapy dogs, but therapy llamas are on a whole other level.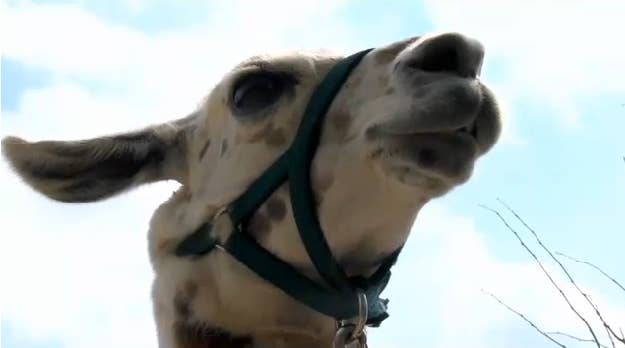 This is Pearl. Late last month, she stopped by Methodist Le Bonheur Germantown Hospital in Germantown, Tennessee, WMC Action News 5 reported.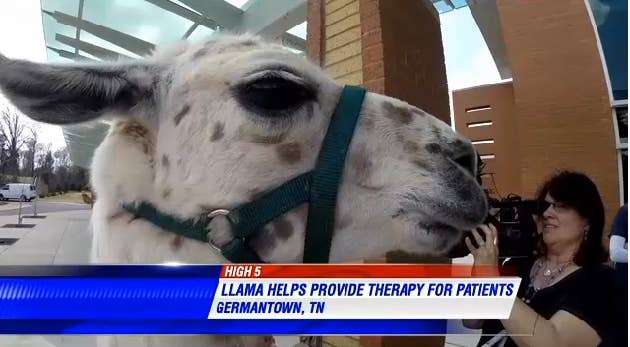 Pearl is part of Mid South Therapy Dogs and Friends, a nonprofit that visits hospitals, schools, libraries and other spots with furry friends in tow.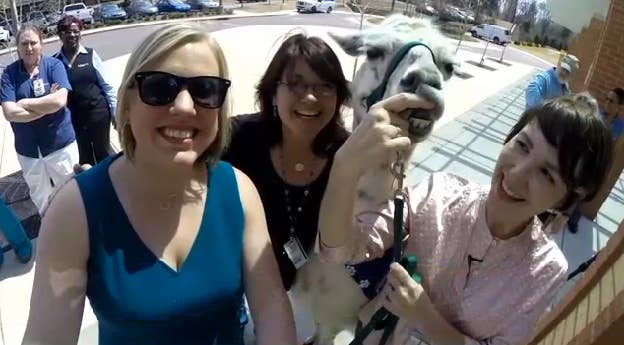 She visited with patients, families, and employees.