This, ladies and gents, is sand art hair.
So called because it kinda, sorta looks like, well, SAND ART.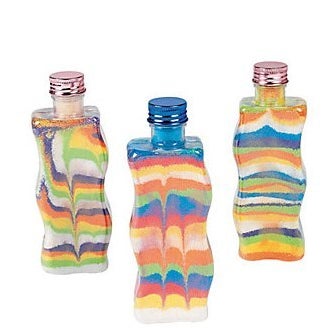 Stylist Rebecca Taylor debuted the ultra-saturated new style in a recent video collaboration with hair-color line Pravana.
It's basically super-bold color mixed with ombre hues.
So the best of both worlds.
Basically you're doing this to your head.
Now go out and get some color!