You hear a lot of people tell women they should "go natural" or wear less makeup.
But WHY? For a lot of women, makeup is actually a tool of empowerment. It's what makes them feel good. More like themselves.
Vlogger NikkieTutorials knows that, which is why she created the super amazing #PowerofMakeup movement.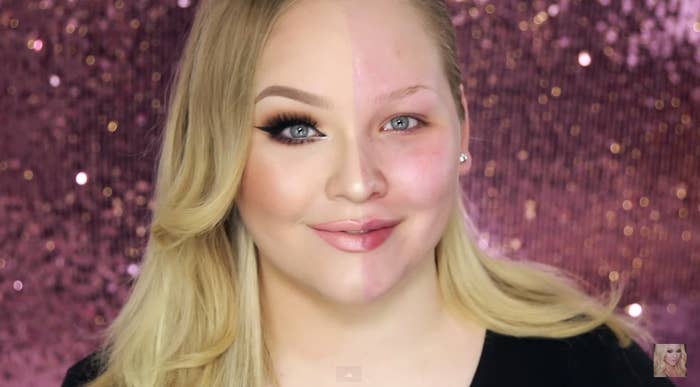 Nikkie created, well, a tutorial, where she did up half of her face and left the other untouched.
Tons of women have supported Nikkie's idea and believe that makeup should be seen as a fun way to express themselves, and the #PowerofMakeup hashtag has taken off.
There are now more than 18,000 pictures on Instagram tagged with the phrase.
The transformations are pretty stunning.
A lot of #PowerOfMakeup hashtaggers expressed how important makeup was to them.
They noted that makeup is something they did for themselves — an outward expression of their inner self-love.
"Drawing black lines on my eyelids filling my brows and covering my redness makes me feel prettier," wrote melissatighee. "I don't do it for anyone but me and no one can take that away!"
"Some will say that I am not a natural," wrote linaangn, "but I would say I am rather someone who is passionate about an art form. Makeup is for me another form of expression."
Ultimately, the #PowerOfMakeup movement believes that women shouldn't feel ashamed — whether they want to slap on a ton of makeup or they choose to go totally barefaced.
And that sounds pretty great, right?