On Thursday, following an expose on Hollywood executive Harvey Weinstein's alleged years of sexual harassment, writer Anne T. Donahue asked her followers to share when they met their own personal Harvey Weinstein characters — aka their first encounters with men who abused their authority to make sexual advances.
"I think after seeing the Weinstein story, what made me angriest was how little I was surprised by it," Donahue told BuzzFeed. "I've been harassed at work, my friends have been harassed at work, my mom, my aunts — I don't know anyone who hasn't been. That imbalance of power is real, and it's scary."
Many women had a difficult time choosing just one inappropriate moment.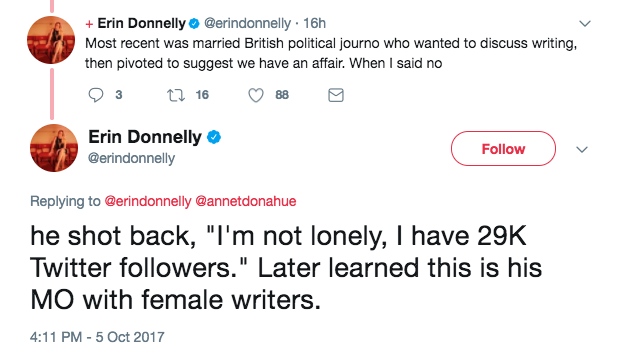 For many, the abuse started very young.

Women recounted stories of older men in powerful roles attempting to flex their power for sexual gain.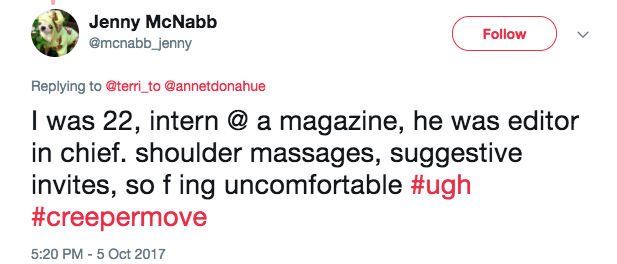 And they shared the complicated array of emotions they felt during and after the experience.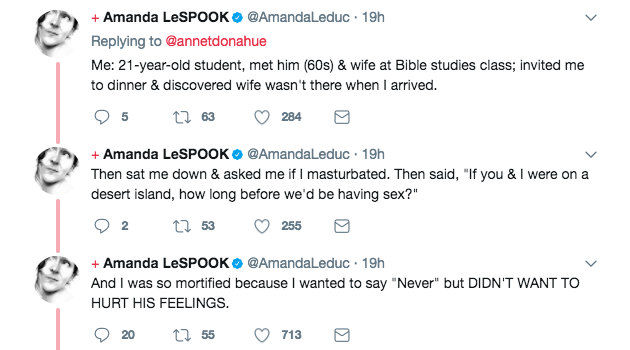 And many women shared that there were often NO consequences for their abuser's behavior.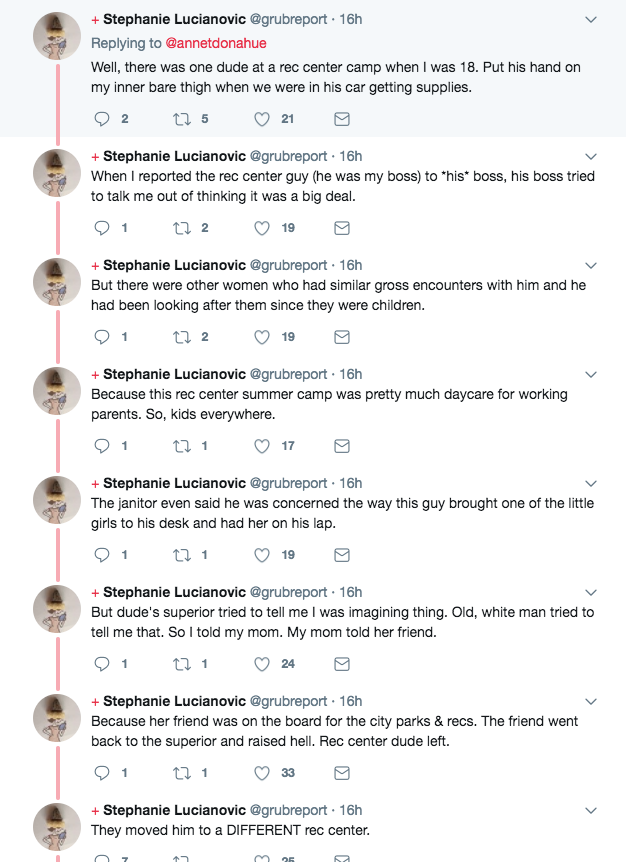 What does Donahue hope will come out of this thread? "I've had so many responses by women and men that I've lost track," she said. "I've also been totally blown away by the support I've been seeing among everyone, and there's been no end to the generosity of those sharing their experiences. Which is a testament to how prevalent rape culture is in our society and in the world. Most people have stories, and there's power in sharing them."