Believe it or not, this is what women used to wear to go swimming during the 1890s.
For much of the early 20th century, modesty prevailed on boardwalks and pool decks.
It wasn't until the 1930s that anything resembling a modern-day swimsuit made its way to the beach.
And though it was ~technically~ invented in 1946 (and named after the Bikini Atoll Islands), most women didn't dare wear a bikini until the sexually liberated '60s.
In the '80s, suits were super high-cut.
Women of the 1890s could NEVER have imagined what we'd be going to the beach in today.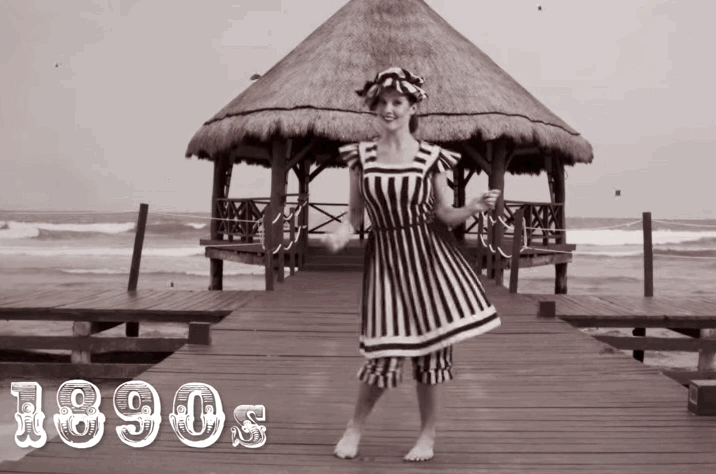 Well, without fainting, anyway.