Sarah Gonzalez is a mother of SIX who makes elaborate and amazing food art creations for her kids. She shares them with the world via her Instagram account, Lunarbell Lunch.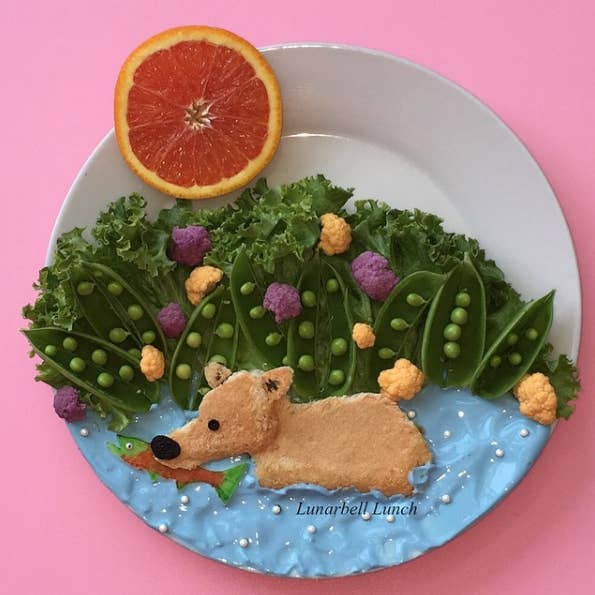 The California mom began crafting the cool creations after her 4-year-old daughter started acting extra fussy at mealtimes.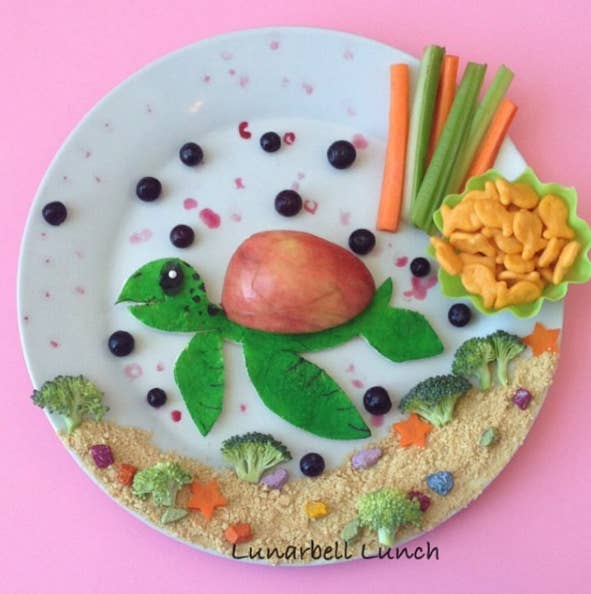 She often uses the food creations as a way to sneak healthy foods into her kids' diets.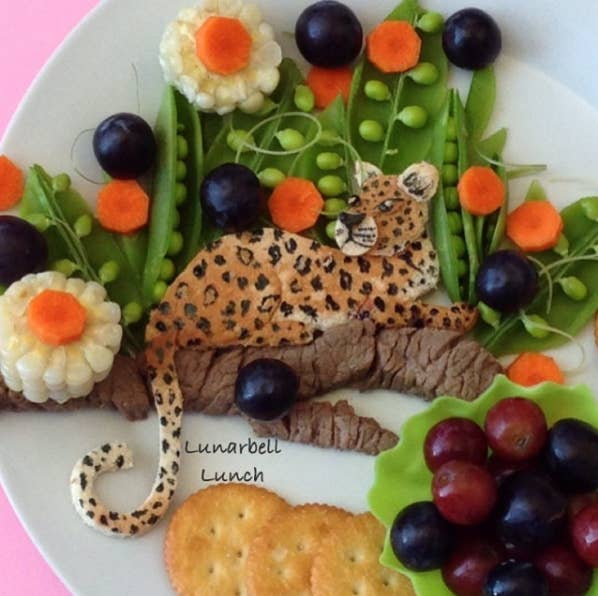 Like, for instance, celery. "[My daughter] refused to eat celery," Gonzalez told the magazine. "When I presented it to her before the start of my fun lunches she would not eat it. Then I made a lunch with a cute little panda and some thinly cut celery that was positioned to look like bamboo. She ate every piece of that celery on her plate and asked for more, no questions or complaints!"
Gonzalez says she has no formal art training, and usually just dreams up whatever she's going to make an hour or two before lunchtime.
Her creations can range from the whimsical ...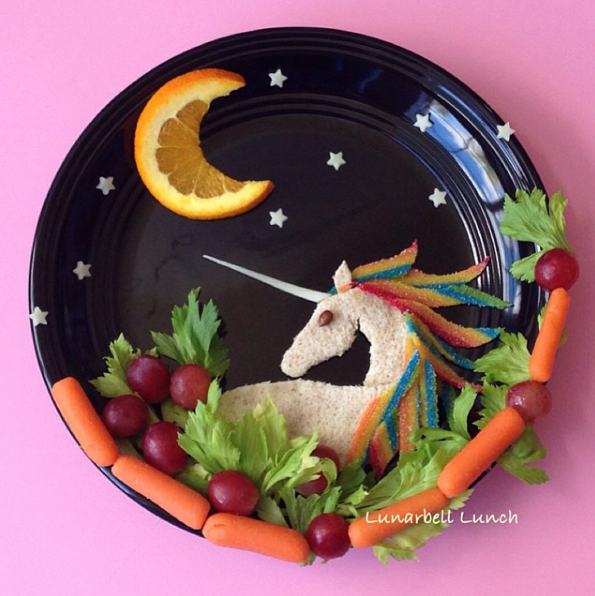 ...to the adorable...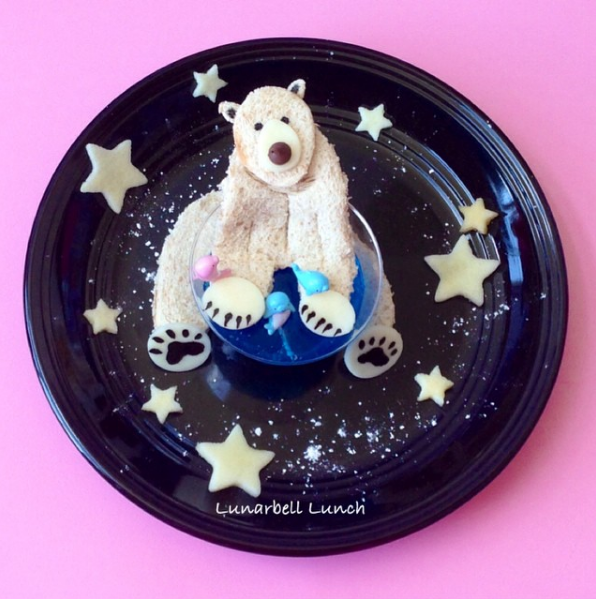 ...to the ~scary~.
Gonzalez says she's hoping to start a blog to share what she's learned with other moms. "This new way of presenting food to my children has brought them so much joy and excitement with the added benefit of them eating healthier," she said. "I would love for other people to discover it and share it with the children in their own lives."