This is Dr. Sandra Lee, aka Dr. Pimple Popper. She's a board-certified dermatologist practicing in Upland, California, and she loves zits, cysts, and blackhead extractions.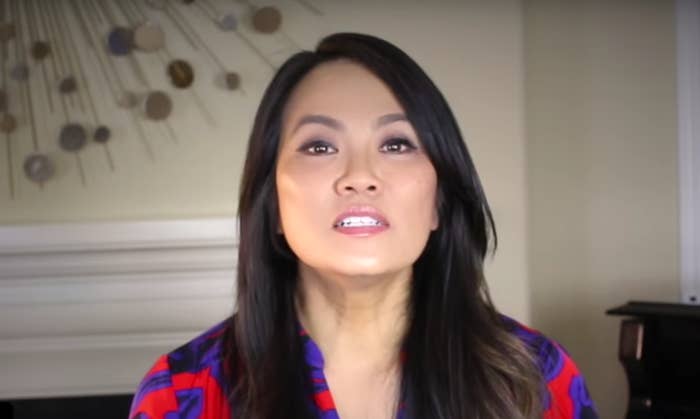 One of Lee's most recent videos? This incision and drainage of an inflamed cyst that was on a woman's chest. And OH MAN.
Lee starts by numbing the area with anesthetic. Then she makes an incision into it with a scalpel.
PLEASE DO NOT TRY THIS AT HOME!!!
TURN BACK NOW IF YOU ARE VERY SQUEAMISH.
Lee starts pressing on the cyst...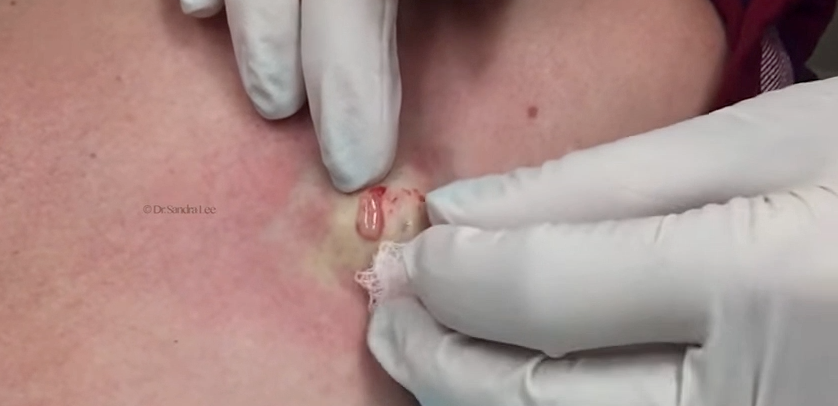 AND THEN...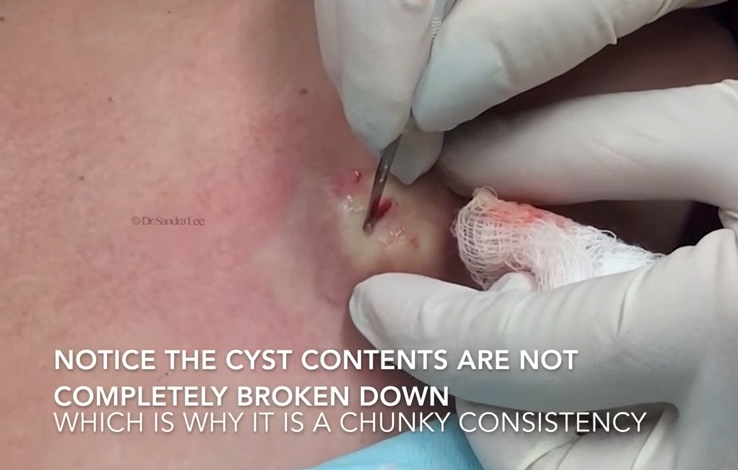 AHHHHHHHHH.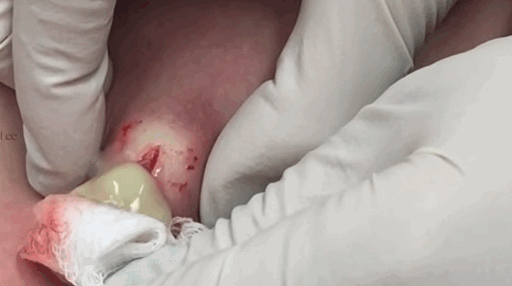 "She felt much better as soon as we drained the cyst," said Lee of her patient.