Guys, check out this cute-as-hell hair tattoo look on Lucy Hale.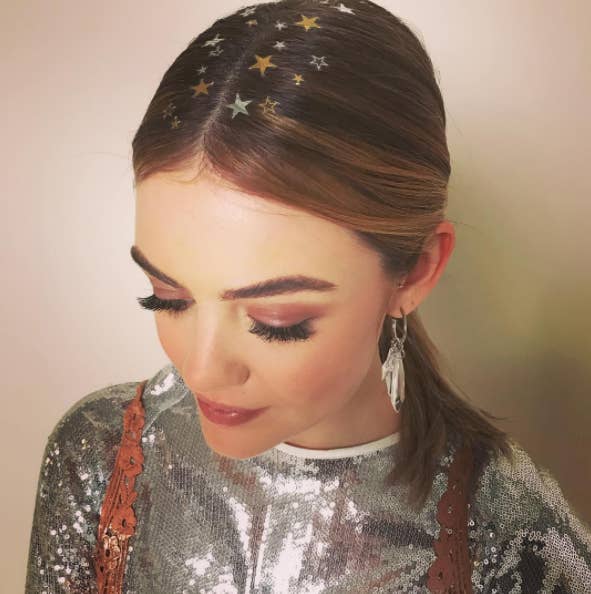 Wanna know how to get the festive, otherworldly look? Well there's a video for that, featuring Hale and stylist Kristin Ess.
First, you simply create a low middle-parted ponytale and set the style.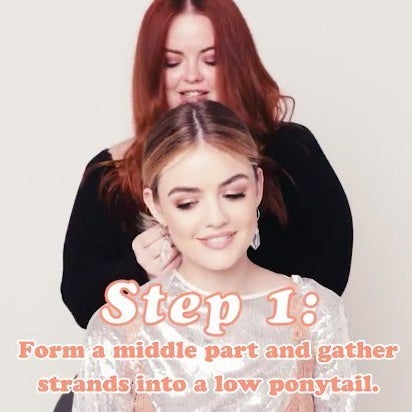 Then cut your temporary tattoos up and press them down along the area of your hair you'd like to see them shine.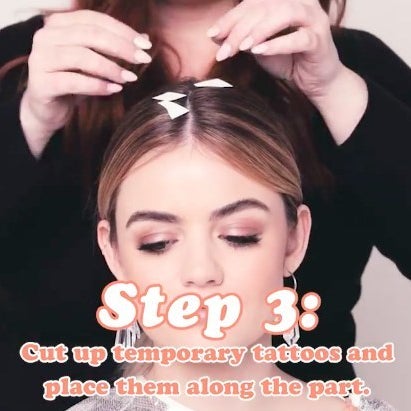 Just like you might on any other part of your body, fully soak the temp. tattoos, and let them sit for 20 seconds or more, before removing the tattoo paper.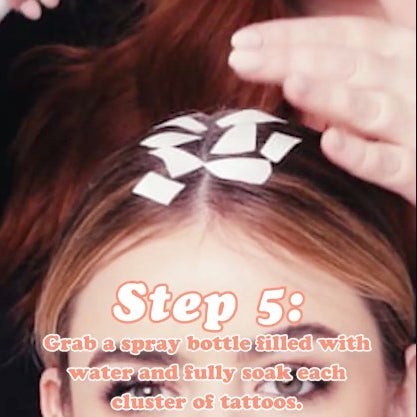 ET VOILA! You've got tattoo hair!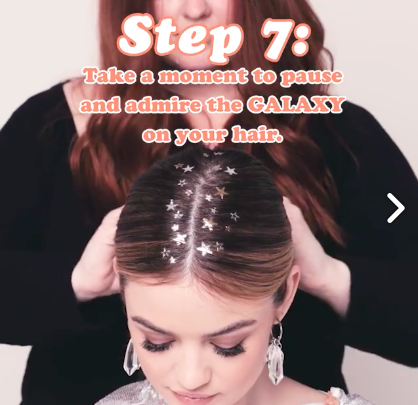 Pretty damn cool.