All right. All right. Take a look at this guy. Yes, he's wearing pleated khakis. Yes, he's wearing a button down shirt and biz loafers. He looks like a straight up DAD. BUT WAIT.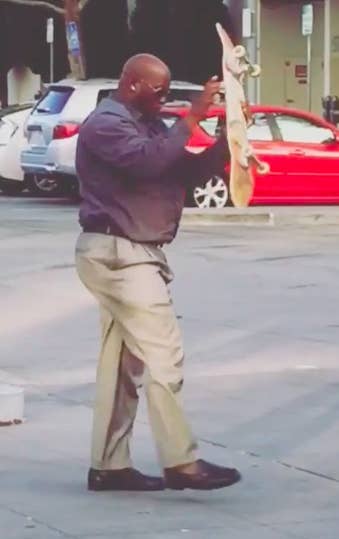 At first, it looks like he just has some p. basic skating skills.
But then he goes totally H.A.M....
Just look at this damn one-handed handstand. #GOALS.
Then when he's done pulling the sickest trick, he rides off into the sunset, NBD.
Seems like Dravis could DEF use a board of his own! SHRED ON.