French clothing company A.P.C. recently showed its latest collection during Paris Fashion Week.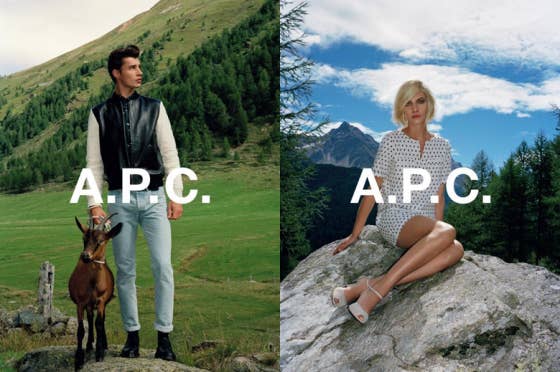 Here's West with A.P.C. founder Jean Touitou. Touitou was apparently heavily influenced by his time with West, because he named part of A.P.C.'s latest collection "Last N****s in Paris."
These are the looks Touitou dubbed "Last N****s in Paris."
He also invoked "the ghetto."
"The Timberland here is a very strong ghetto signifier. In the ghetto, it is all the Timberlands, all the big chain. Not at the same time — never; it's bad taste. So we designed Timberlands with Timberland…"
Reached after the presentation by Style.com, Touitou said that Kanye West was totally cool with the name.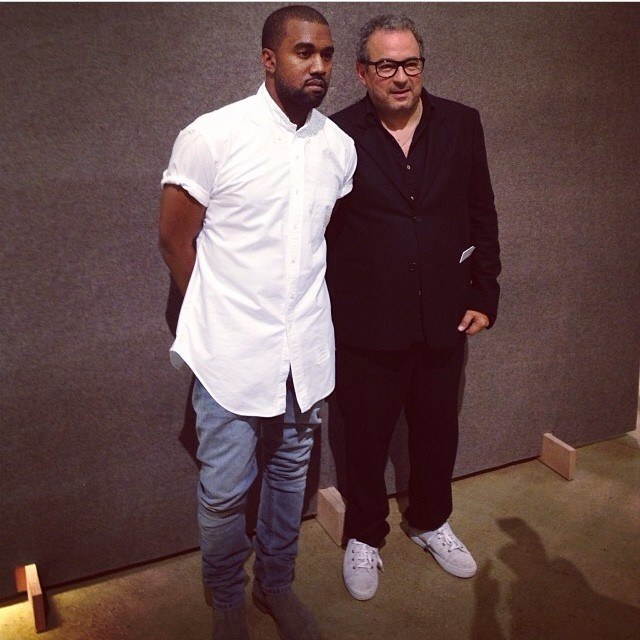 As you might imagine, many aren't buying Touitou's "friends with Kanye" excuse.
Emails sent to both A.P.C. and Kanye West for comment were not immediately returned.
A representative from A.P.C.'s press department told BuzzFeed Life, "During the A.P.C. presentation in Paris Jean Touitou made a reference to two moments in recent popular culture. One being the song "Niggas in Paris" by Kanye West and Jay Z and the second being the Bernardo Bertolucci film "Last Tango in Paris." The connection was used to describe a look for the collection and was in no way intended to cause offense."
Timberland has decided to end its collaboration with A.P.C. The company released the following statement on January 28:
"Yesterday we became aware of the offensive remarks made by Jean Touitou during his A.P.C. Fall Menswear show in Paris. We have chosen to immediately terminate our involvement with the A.P.C. brand, including the footwear collaboration we had planned for this fall.
Simply stated, this kind of language and approach is in complete contrast with our values. Timberland seeks to collaborate with designers and brands who are at the forefront of lifestyle trends; equally important, they must also share our values. We will not tolerate offensive language or racial slurs of any kind being associated with the Timberland brand."