This is Rob Ferrel. He's a San Antonio, Texas-based barber better known as Rob The Original, and he's basically a hair genius.
Rob doesn't just cut hair, he CREATES BEAUTIFUL SHAVED PORTRAITS ON PEOPLE'S HEADS.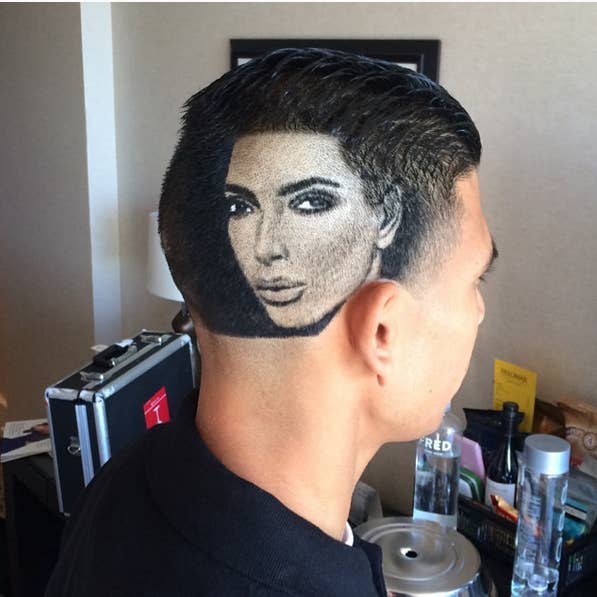 Here's his take on KIMYE.
"I was always an artist, and just picked up barbering as a side gig," Ferrel told BuzzFeed Life.
And that's not actually hair dye. It's makeup.
His portraits run the gamut. From Einstein ...
And everybody in between.
Check out his tribute to Aaliyah.
"The hardest part is making sure the client has the right hair," Ferrel said. "The darker the hair, the better."
Here's Gabriel Iglesias posing with a portrait of himself on someone else's head.
Speaking of, here's Rob's portrait of surrealist artist Salvador Dali
Ferrel says that clients need to be patient: portraits can take up to two hours to do.
And no subject is off limits. Well, almost no one ...
Ferrel's portraits run anywhere from $30 to $200, but his fans think it's totally worth it.